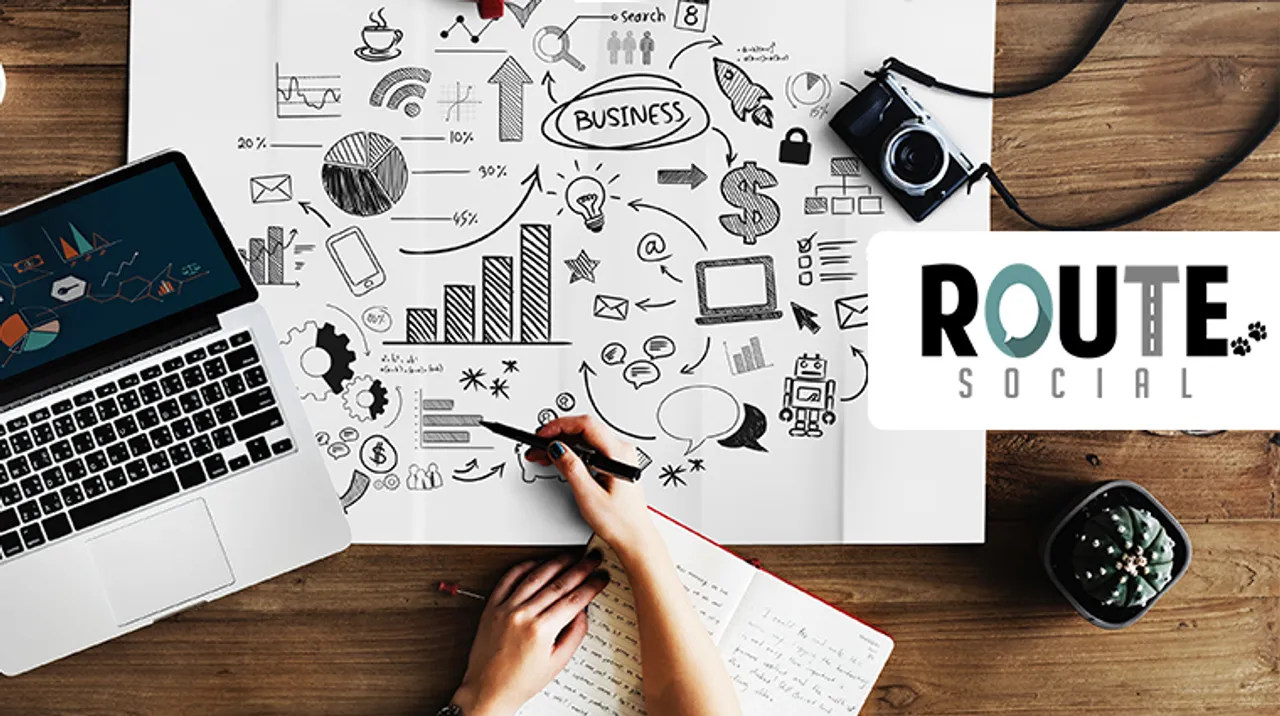 Who is Route Social?
Route Social is a media marketing bureau based on intuitions and lofty ideals. We aim to help project your dream brand on social media platforms with a gist of intellect.
What's in the name? 
Route Social with a symbol of Bear Paw, reflects on the route taken for digital advancement and the betterment of the society. It includes the strength to overcome negatives with the help of digitalization.
What do we do? 
Route Social serves the brands from the time the seed of ideation pops up in the mind, till the moment it bears the fruit of success by serving the genuine audience through "Digital Marketing". 
Why we do it? 
Passion is what drives us to spread awareness like wildfire via digitalisation among society for a better future. Considering the viewpoint of society in all fields, we create effectively responsible campaigns to have a recommendable advancement in the digital world.
How we evolve? 
Evolving is an ongoing process in the digital world so it's very important to understand the new trends in digitalisation and implement them with an intention of maximizing brand's performance, which ultimately drives business growth.
Social responsibility in social media 
As a responsible citizen, focus on your goal, be consistent, have clarity of speech, encourage to distinguish among the aspects of authenticity and credibility of a brand. Take a golden ladder to reach your goals responsibly.
The need of the hour 
Learn, Unlearn, Relearn to have transparency of knowledge for the impactful application of facts and figures for the overall growth process of an industry.
We learned the hard way 
As we live in a digital era, we have to consider that along the way, there may be detours due to various reasons, but these can be rectified on a daily basis through digital analysis — to make a brand more transparent, credible and productive.
Did we just share that? 
In a conversation with a photographer, we had come to understand the value of visualisation in reference to conceptualisation. This was in regards to a project that involved making a virtual museum of a lesser-known historical monument and left us with the belief, hope and a new approach to accomplish the task in time. It also left us with a smile.
They work with us 
Brands across different fields are associated with us for digital presence. Major deliverables of our services are in the sectors of education, health, environment, women empowerment. 
The industry as we foresee 
Information Technology industry will be focusing on Artificial Intelligence/Machine Learning, Robotic Automation, Data Management, Data Analytics, Security Analysis to attain growth in the overall digital industry. A more realistic approach to communicate with the potential audience through different digital platforms to transform the digital community.
A day without Internet 
Yes, we are serious!
Just relax; it's not the end of the world, it is mandatory to balance the use of the internet to have a magnificent productive approach towards digital growth.
Lastly, are you hiring?
At the moment seats are occupied, surely in future looking for an expansion of our team. For job opportunity updates, kindly follow us on Linkedin.