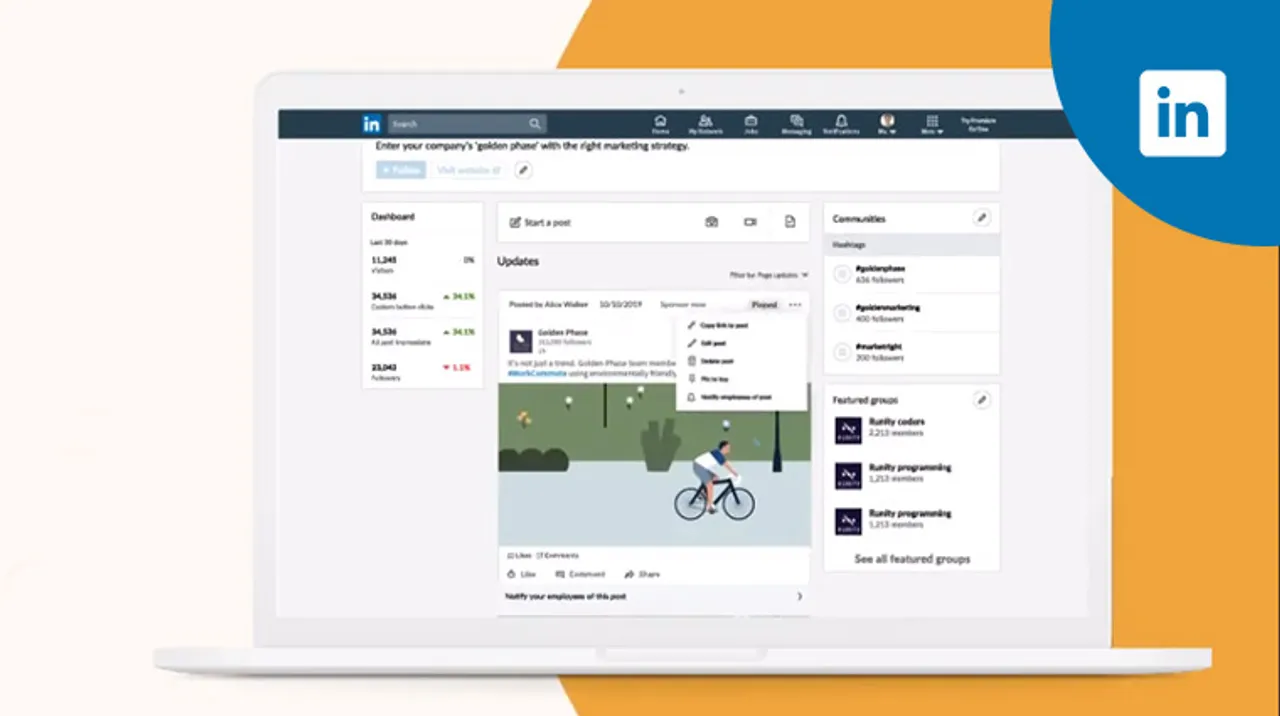 As a part of LinkedIn Pages updates, the platform is introducing new tools to optimize company pages and help organizations tap into employees' network
The idea behind the LinkedIn Pages updates is to help organizations engage with their employees on the platform while keeping them motivated.
Employee Notifications
With the new LinkedIn Pages updates, Page Admins can alert employees of important posts, which they can engage with and share within their network. This would amplify your company's presence by combining all your employees' network and give a comprehensive view of the company's milestones.
The feature has been introduced with additional safeguards, that limit notifications to once every seven days.
Kudos & Team Moments
This option lets Page Admins use a custom content format specifically built to welcome new team members, spotlight outstanding work, and recognize the people behind an organization's pivotal moments.
This appreciation would fill your existing employees with gratification churned from their work being recognized, motivating them to continue the practice. New employees would settle in faster, with the sense of them being welcomed.
Completion Meter
As complete LinkedIn Pages generate 30% more Page Views as compared to incomplete LinkedIn Pages. The platform has introduced a personalized completion meter that identifies missing fields and calls out new features.
This would help Page Admins to make the most out of their Page and generate more Page Views.