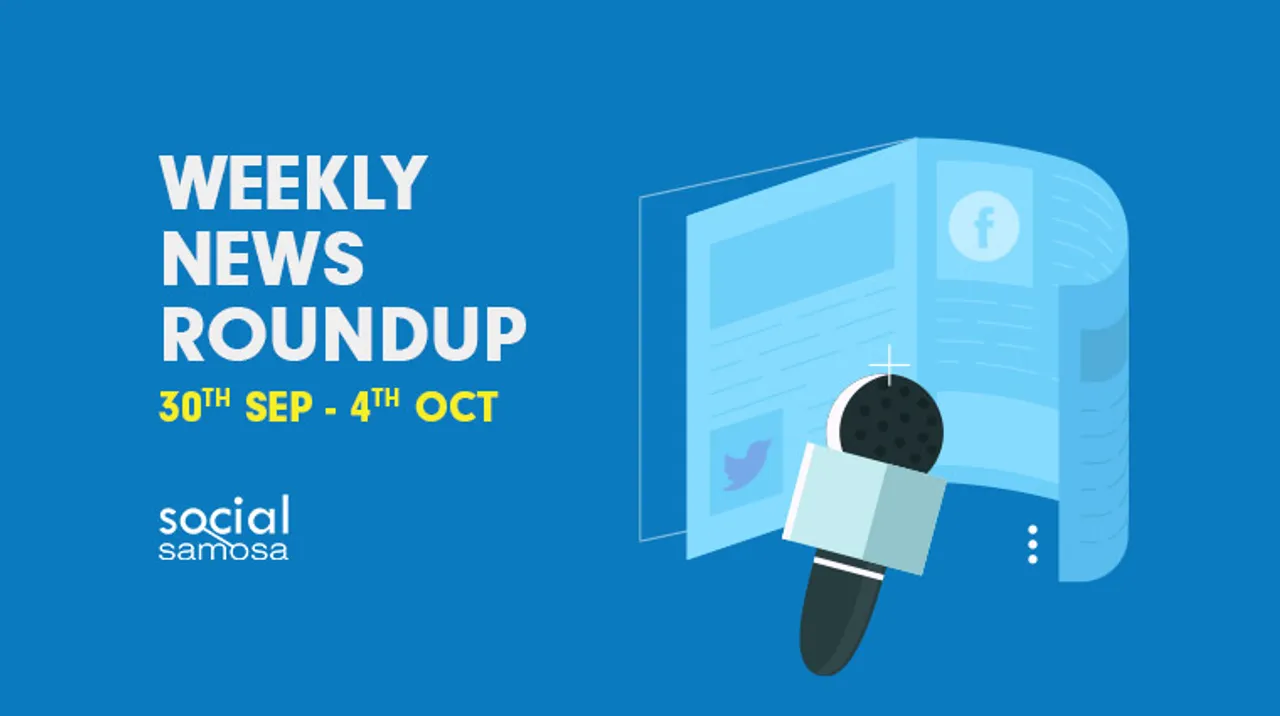 Social media platforms are constantly evolving and updating with newer features to increase relevance and stickiness for users, brands, and businesses. Here is our weekly roundup of Social Media News this week.
Social Samosa brings you all the latest news, platform updates and trends dominating the digital ecosystem.
Social media news this week was dominated by LinkedIn rolling out an updated Campaign Manager with new targeting and reporting features, Instagram launching a new messaging app for Close Friends called Threads, and more.
Instagram Branded Content is now available for IGTV
Brands and Creators on the platform can entail in paid partnerships to mold Instagram Branded Content for IGTV. Read more here.
Tweak India content to be Instagram exclusive for 48 hours
Before being published on other platforms, Tweak India original content will be made exclusively available on Instagram for 48 hours. Read more here.
Tamil Nadu Government bats for Facebook Blood Donation Feature
The Government of Tamil Nadu has directed all blood banks in the state to use Blood Donation Feature on Facebook in an attempt to reach out to voluntary donors. Read more here.
LinkedIn Campaign Manager gets new updates
To help marketers with a more dynamic reach and adequate insights, LinkedIn Campaign Manager is getting updates such as forecasting panel, boolean targetting, and demographic reporting. Read more here.
Likee gets new Parental Controls to filter content exposure
With Parental Controls, Likee aims to enable guardians to customize content exposure for their children who are present on the application. Read more here.
Instagram launches new messaging app – Threads
To help you stay connected to your Close Friends, Instagram has launched a new camera-first messaging app called Threads. Read more here.