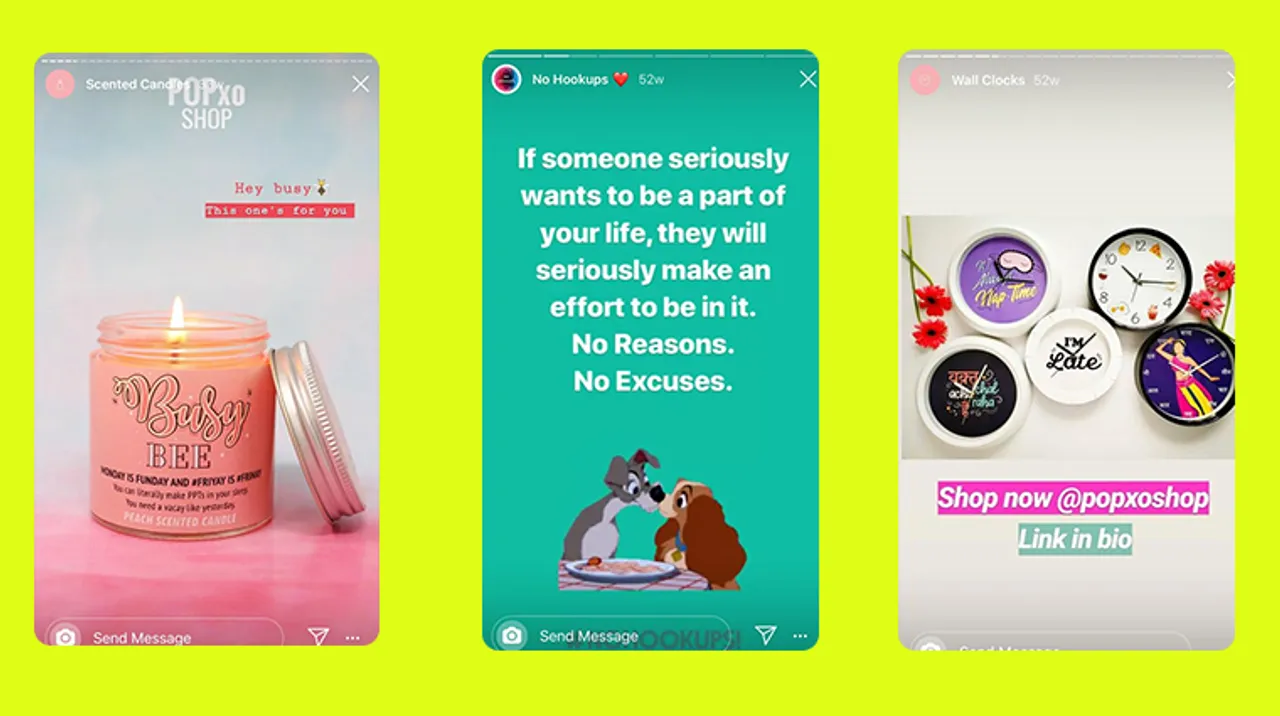 Here is an Instagram Stories Marketing Guide to aid brands & advertisers for creating engaging and interactive campaigns.
Instagram Stories have become more than a format for 'sharing moments of your day', brands have been using it to humanize themselves with interactive promotions. This Instagram Stories Marketing Guide is designed for social media marketers and agencies to tap this format.
With this guide, we'll tap into the audience strength with some statistics, go through a step-by-step tutorial with some examples of brands that are simply killing it on Instagram Stories.
Why Instagram Stories?
500 million people use Instagram Stories every day
Nearly 1.7 billion accounts use the Stories format daily
The gender mix on Instagram is 52% female and 48% male
200 million Instagram users visit at least one business profile daily
One-third of the most-viewed Stories are from businesses
62% of people say they have become more interested in a brand or product after seeing it in Stories
1 in 4 Millennials and Gen Z-ers look for Stories of the products and services they want to buy
15%–25% of people swipe up on a link in branded Stories
What types of content can you show with Stories?
Unfiltered Moments
Instances such as behind the scenes of a campaign or a piece of video content fuse best with Stories as this format is more relaxed and natural in nature. Also, viewers expect unpretentious and real-time content here.
Unfiltered moments could also mean giving a glimpse of how your products are made. Showing unfiltered moments for brands is the same as a restaurant showing the customers their kitchen. Consumers trust their brand more when they see what's behind the blinds.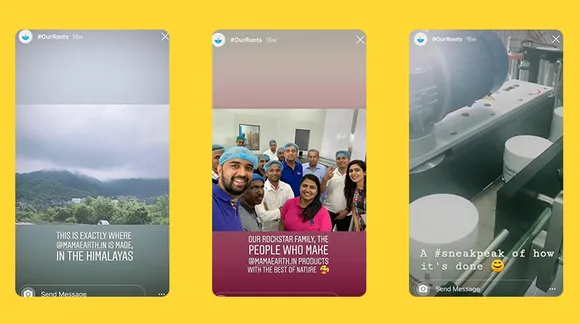 Customer Testimonials
Users tend to share their experience with a brand or product on social media. When you come across posts where consumers are sharing a positive experience you can post them on Stories as customer testimonials.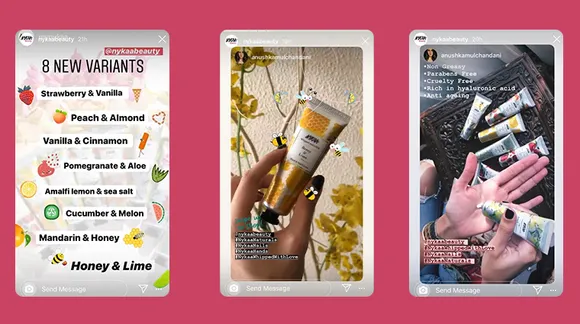 As consumers tend to base purchasing decisions on reviews and experiences of preceding consumers (numbers can prove this), customer testimonials can attract buyers via what is traditionally known as 'word of mouth'.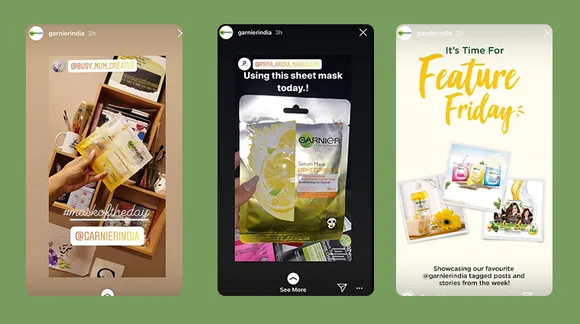 Business Story
When a brand shares its story, a consumer emotionally connects with the brand.
For instance, when a consumer hears about a colossal brand initially starting off from a garage, they may relate it to their own struggle. Or when they hear a clothing brand used to mend clothes for a royal lineage, it attracts the consumers that identify with the royal feeling.
No matter how big, small or different the brand's story is, the story represents the brand image and what better place to tell your story than Stories.
A brand can share how the business got started, challenges faced, ideology followed and more with video, static images or just plain text.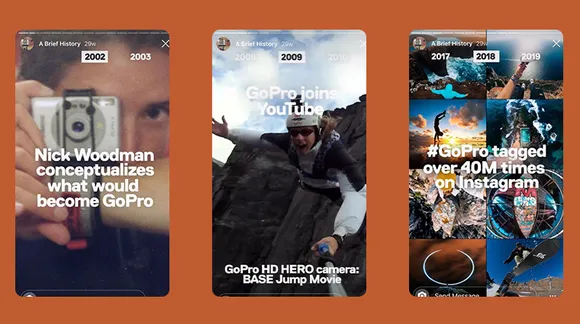 Products and Stories
Stories and IGTV are the only two full-screen formats on the platform. Brands can make the most of this ratio with product showcases, display of services and announcement of sales.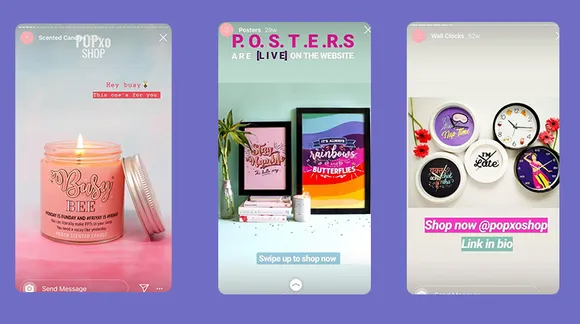 Educative Content
The changing dynamics of what works to attract consumers have also taken an informative turn.
A substantial group of consumers prefer content that educates them about a subject or product. Educative Content is an essential segment of content marketing if you tap this genre.
Brands have been tapping this form of content to attract consumers and also educate them. For instance, FAASOS putting out cooking tutorials, Nykaa Beauty sharing how to get a particular look. Recently we've seen more of such brands from various sectors sharing educative content that revolve around their brand.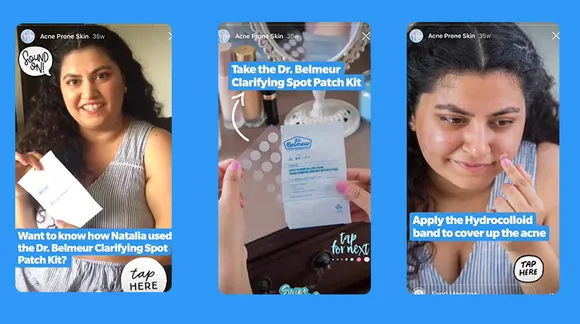 The Visuals
Text
The text you add to your Stories, adds to its visual appeal. Therefore, it is essential to pay attention to details and the overall presentation.
You can mix the colors of your text by tapping and holding on a color to get more variations. This option allows you to traverse between lighter or darker shades of a color.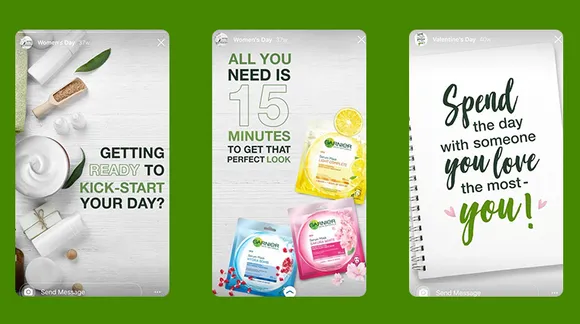 When you want to match the color of your caption to your product, you can use the eyedrop tool. To find the eyedrop tool, tap the tool on the left of your color palette and drag it to the color you want to match with your text or brush.
When you want your text stand out, you can use color blocking or simply known as adding a colored background to your text, tap color-blocking icon in the top left of your screen. Change the color of your text by selecting it all, while keeping the color of the background the same.
Colour Blocking adds contrast to the text while keeping the background the same.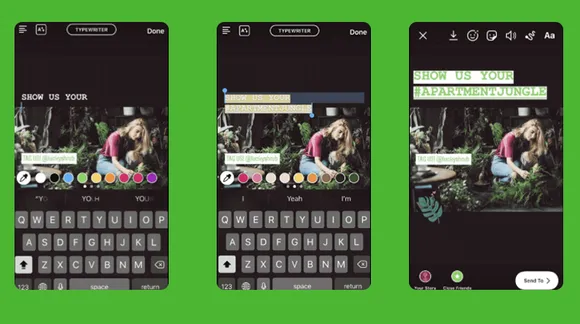 If you want your text to stand out a bit more, you can stack your text. To stack your text, type out a word and then type out the same word again with a different color. Then stack it onto one another to give the word a shadow effect.
When you want to make a text-based story and not a photo or a video-based one, you can pick a colorful gradient background for your text with Create, which is at the bottom of your screen.
Stickers
Mood or Emoji Stickers can be used to express how you're feeling and selfie stickers can be used to include real-time feelings.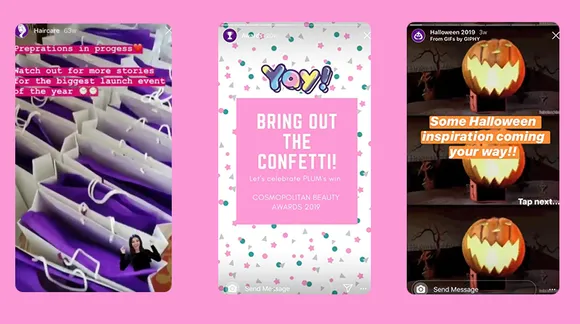 The countdown sticker can be used to create a buzz for a product launch or an event you have coming up.
You can also use Floating Stickers to video with movement. Tap and hold the object (sticker or text) to pin the object – the video will keep playing but the objects will stay in place.
Business Location
Adding a Location Sticker can direct your audience to discover your business's physical location. This makes it easier for you to convert your audience to a consumer and guide users actively interested in the business's products and services to the physical location.
Adding a location sticker will also add your story to that location's page.
To set up a location for your business address, you need to have an Instagram account connected to a Facebook Page that has a physical location associated with it. After linking accounts, the location will populate on Instagram.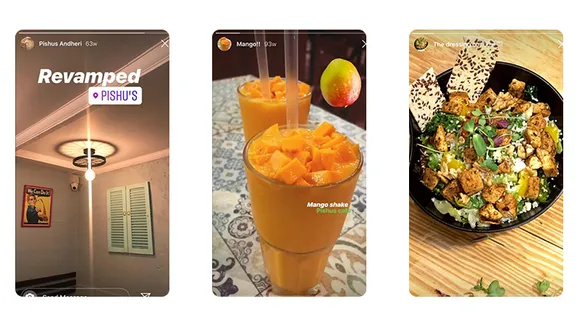 GIFs
Choose through the GIPHY library, from twirling hearts to pizza in space, and add them to make your Stories funny or interesting.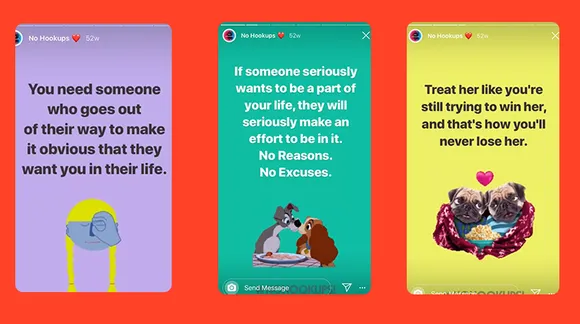 Interactivity
Interactivity makes the communication between you and your audience a two-way practice, giving them a sense of being heard and the feeling of a community. Here are some ways users can directly interact with your business. Stories also result in a message on Direct when a consumer responds to your Stories.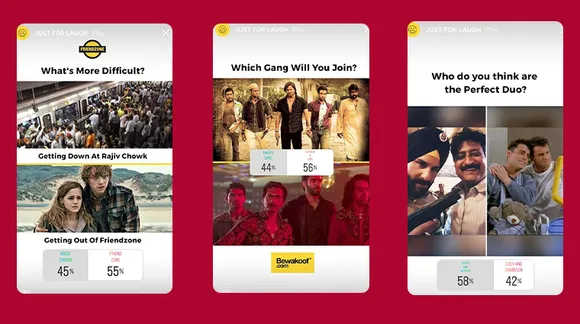 Instagram Live
Businesses can use this feature to engage with their audience in real-time, provide live coverage of their events or product launches, show behind the scenes of a shoot, host live tutorials and more.
Q&A
Brands can use the Question Sticker to shoot questions and open up to their audience. They can also share the responses with more Stories, for your audience to read.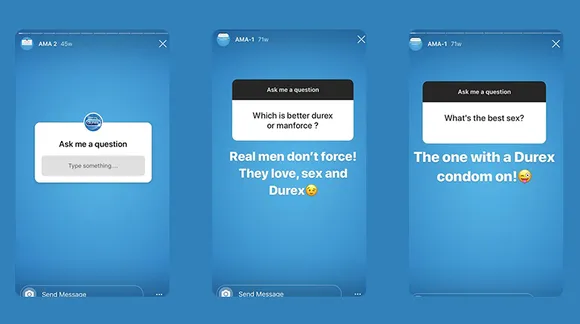 Quiz & Polls
Brands can throw in a trivia with the quiz sticker of multiple-choice questions or hold a poll with the poll stickers.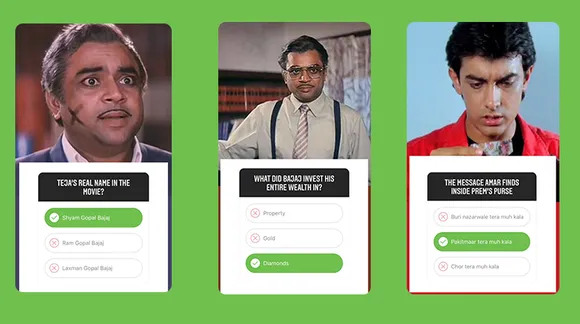 Advanced Tips
Create a Rainbow Gradient effect across your text with this hack. This takes two hands and some practice.
Tap to select all the text
Finger one: Tap and hold any color
Finger two: Tap and hold the end of text selector
Now move both fingers at the same speed. You're going to simultaneously deselect all the text while also moving your finger through the gradient
You can also create animated stories by playing around with GIFs and stickers and record your screen while doing it. This trick is only possible with iPhones with iOS 11.