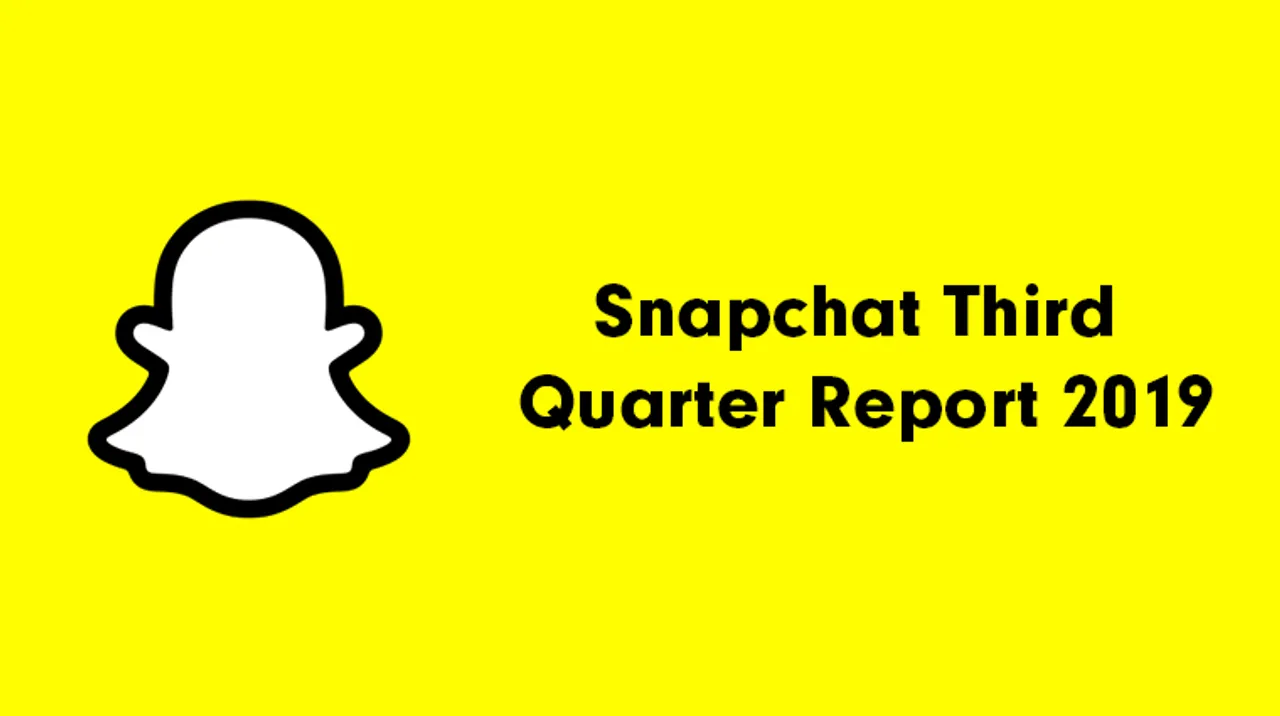 Snapchat announces Daily Active Users increasing 13% year-over-year to 210 million with an increase in revenue.
The Snapchat Third Quarter Report 2019 states Snap Inc.'s revenue has increased 50% year-over-year to $446 million, compared to the prior year.
The company notifies us further about the segments of Snapchat that showed growth, their plans about the future of the platform, and ad platform products and capabilities that may drive improved outcomes for advertisers.
Daily Active Users
The company added 7 million Daily Active Users in the third quarter. DAUs were up sequentially and year-over-year on each of iOS and Android platforms in North America, Europe, and the rest of the world.
Discover
The total daily time spent by Snapchatters watching Discover increased by 40% year-over-year. The Snap Original "Dead of Night" has reached over 14 million unique viewers since its premiere in September.
In Q3 2019, the platform added over 50 new channels internationally across 8 markets, and time spent on premium content internationally increased by more than 55% year-over-year.
Snapchat Lenses
At the end of Q3 2019, over 600,000 Lenses had been created by the community through Lens Studio, up from 500,000 at the end of Q2 2019.
The top-performing Community Lenses reach billions of views on Snapchat. And, more than 15% of the Snaps sent every day with Lenses feature Lenses made by Snapchatters using Lens Studio.
Snap Games
In Q3 2019, the platform partnered with SYBO Games to launch a new multiplayer game called Subway Surfers Airtime, and expansion of the hit franchise, Subway Surfers.
Snap Kit
The Snapchat Third Quarter Report 2019 mentions the number of apps integrated with Snap Kit has doubled since Q1 2019. 100 million Snapchatters interacted with Snaps generated by Creative Kit partner platforms.
Important announcements for advertisers on the platform
In Q3 2019, Snapchat introduced Dynamic Ads that let advertisers create ads in real-time based on product catalogs that can sketch a brand's identity through mobile-native templates.
Advertisers can now add swipe actions(similar to 'Swipe-Up' on Instagram) to their Commercials campaigns, allowing Snapchatters to swipe up to access a web page, view a long-form video, or view a Lens.
The maximum duration of Snap Ads has been increased to enable advertisers to tell more detailed brand stories through video ad products.
The company will continue to invest in Discover and augmented reality platforms. They will also continue to build Snap Games to enhance the gaming experience and also build and improve Snap Kit that allows partners to bring Snapchat features into their services.
The Snapchat Q3 Financial Results 2019 also states that the company's expectations for the fourth quarter of 2019 are subject to substantial uncertainty and may be affected by several factors. They further discuss the limitations of the report in "Forward-Looking Statements."