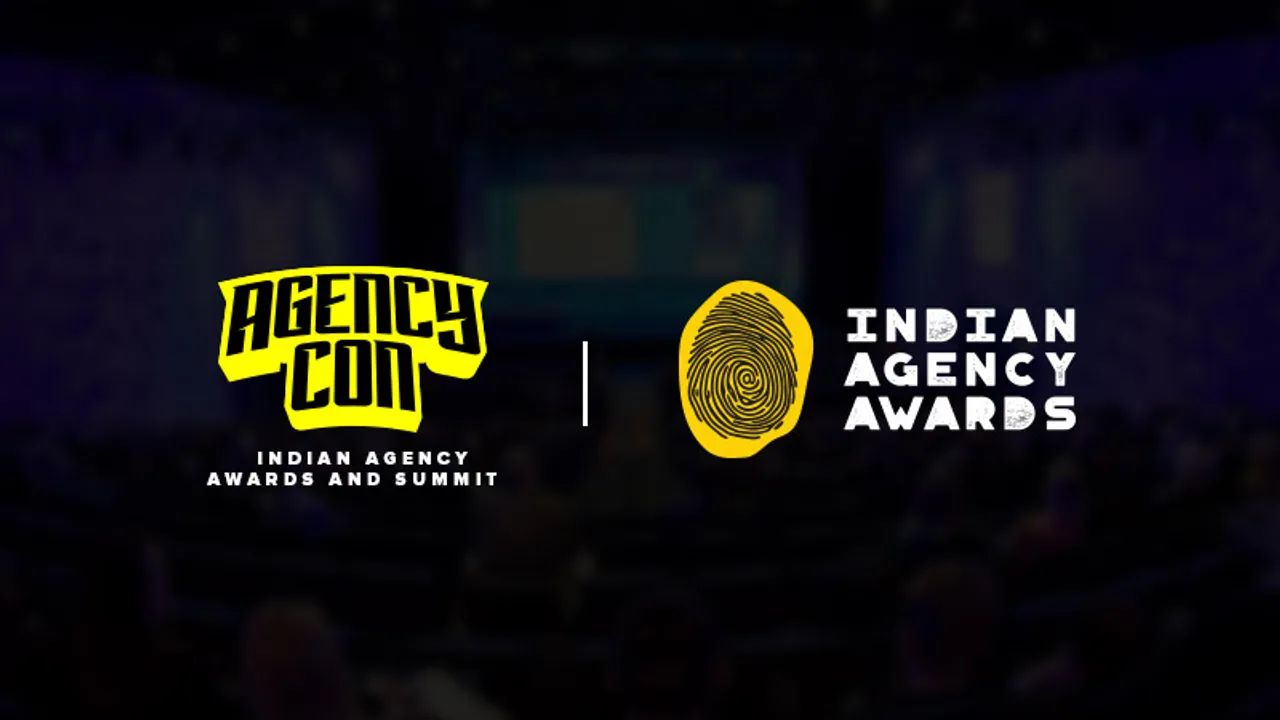 Presenting a recap of the night that witnessed the first edition of AgencyCon: Indian Agency Awards & Summit 2019.
With the second edition of AgencyCon: Indian Agency Awards & Summit around the corner, let's recap and reminisce the victorious night of the first edition that was furnished with an appreciation for monumental contribution for Indian agencies.
In its efforts to acknowledge and appreciate the work done by agencies across India, Social Samosa launched Indian Agency Awards(IAA). Lauding the magicians behind the screen.
Novotel Mumbai, Juhu Beach was embellished on the night of 25th April 2019 for the Awards & Summit. With much excitement 20+ Speakers, 60+ Agencies, and over 200 participants came together for an evening of celebrating the best within the industry.
With Agency Awards (Gold + Silver) across 24 categories such as Integrated Marketing Agency of the year, Creative Agency of the Year, Content Marketing Agency of the Year, and Individual Awards across 14 categories such as Young Achiever of the year, Network Head of the year, and Media Planner of the year, et al were conferred on industry professionals.
The entries for IAA were evaluated by an esteemed jury panel featuring mavens such as Kedar Apte, Vice President, Castrol India, and Pallavi Singh, head Of Marketing, MG Motor India who will evaluate each entry basis the work done by them in 2018 against set parameters.
Various auspicious awards were bestowed, including Social Media Agency of the Year bagged by FoxyMoron and Isobar (Gold) & DViO Digital (Silver), Creative Person of the Year bagged by Harshad & Kainaz of Ogilvy India, Network Head of the Year bagged by Vivek Bhargava from DAN Performance Group, Agency Head of the Year (Network) grabbed by Rajiv Dhingra WAT Consult, Digital Agency of the Year awarded to Autumn Grey Group Worldwide, and many more. Download the entire list of winners here.
The occasion was initiated with a tribute to the only Indian to be voted into the International Clio Hall of Fame (the Oscars of World Advertising), the Brand Father of Indian advertising - Alyquee Padamsee from 'Lintas of the '80s' - by KV Sridhar, Josy Paul, Agnello Dias, Kiran Khalap, and Raj Gupta.
The awarding ceremony was also accompanied by panel discussions that progressed through the event, on topics such as 30 Year Challenge – The Past, Present, and Future of Agencies ft Vivek Bhargava, CEO DAN Performance Group, Priya Choudhary, Head of Mediacom, West, Dhunji S Wadia, CEO, Handloom Picture Company, and Ganapathy Balagopalan, Head of Strategy, Ogilvy West. How to build a thriving culture that fosters Growth, Hiring, and Retention including speakers such as Rohan Mehta, CEO Social Kinnect, Harshil Karia, MD, Schbang, Shams Jasani, MD Isobar, South Asia, Suveer Bajaj, Co-Founder FoxyMoron, Unmisha Bhatt, Chief Strategy Officer & Director, India and MENA Region at Tonic Worldwide, and Bansi Raja, Chief Happiness Officer, Gozoop.
A panel consisting of Sanjay Mehta, Jt. CEO Mirum India, Amaresh Godbole, CEO Digitas India, Roopak Saluja, CEO, The 120 Media Collective, and Arnab Mitra, Managing Director, Liqvd Asia attempted to solve one of the biggest questions haunting the M & A world – The Agency Conundrum: Stay Independent or Join a Network. Further, Rajiv Dingra of WATConsult conducted an insightful Masterclass on Scaling and Nurturing creativity in Digital Agencies.
AgencyCon was attended by the industry veterans such as Raj Gupta, Priya Choudhary, Dhunji Wadia, KV Sridhar (Pops), Agnello Dias (Aggi), Kiran Khalap, Josy Paul, and many more.
In the midst of rework & approval and briefs & deadlines, the distinguished dedication was celebrated with enlightenment and The first edition of AgencyCon: Indian Agency Awards & Summit climaxed as prosperous revelry.