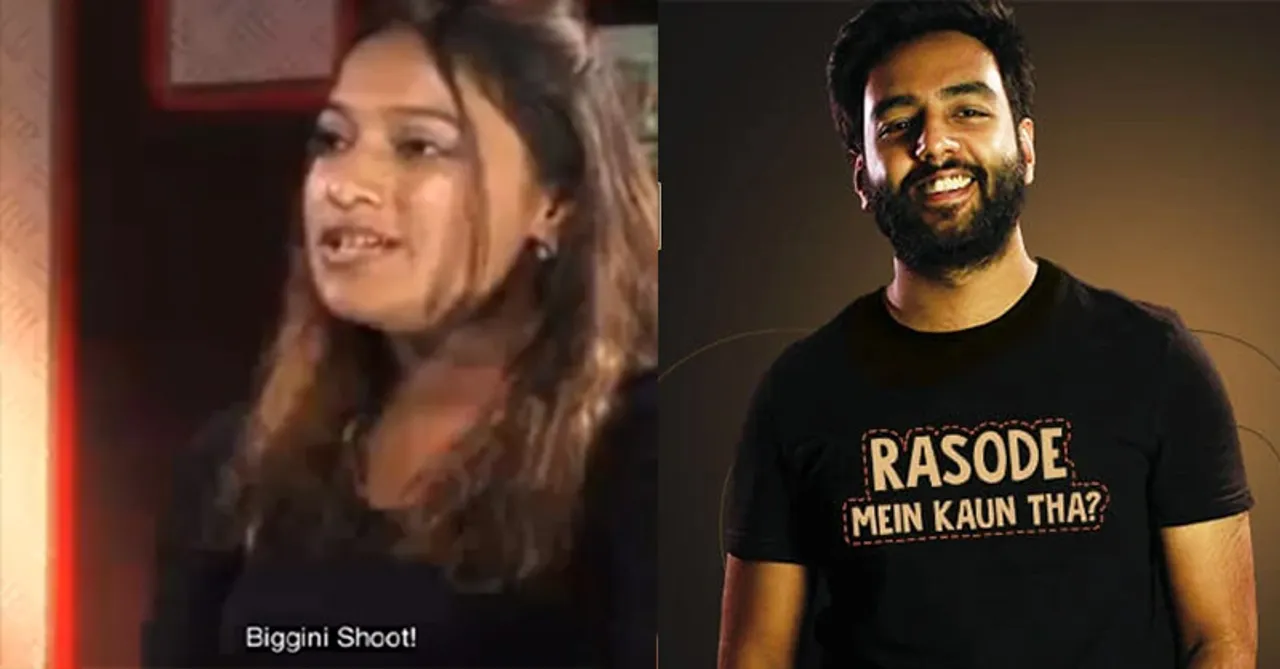 To promote the launch of the official Rasode Mein Kaun Tha collection by Bewakoof.com and Yashraj Mukhate, Yashraj puts together two pieces only - hilarious snippets from a TV Show and a melodious tune to compose it into a musical piece - Biggini Shoot.
The video Biggini Shoot, that is nothing like a campaign but everything like a piece of content that would be widely viewed and shared, Yashraj Mukhate uses his signature trick, in a paid partnership with Bewakoof.
The Rasode Mein Kaun Tha collection banks on the popularity of the popular video of the same name. The video boosted Yashraj's popularity on social media and also Kokilaben's, launching a meme fiesta, video adaptations, and a topical trend for brands.
Rupal Patel who plays Kokilaben was later also roped in for a Paytm campaign.
Yashraj Mukhate's social media presence has amplified at a fast pace since the Rasoda video, and Bewakoof leveraged it well by using a piece of content's popularity with another piece, that presently has over 3.5 million views, rather than just promotional posts.
It also goes with the tonality of the brand that heavily uses memes, and pokes fun with their light-hearted tone.