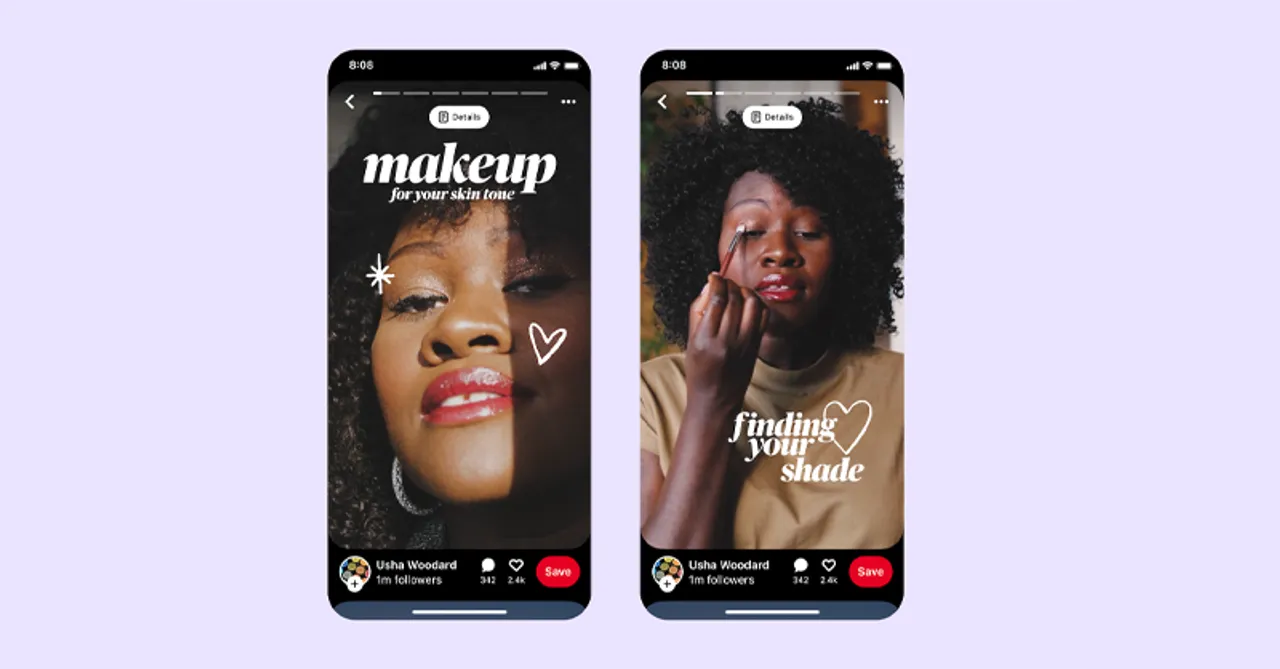 To help creators grow, Pinterest has launched Idea Pins globally and new creator discovery features with supporting elements like background music, transitions, voiceover recording, and other creative elements to experiment with.
Pinterest is now mounting further into the creator community with the launch of a video-first feature called "Idea Pins," aimed at the creators who want to tell their stories using video, music, creative editing tools, and more. According to Pinterest, Idea Pins make it easy for creators to publish high-quality, long-lasting, save-able content directly to Pinterest. Idea Pin creation now includes:
Video recording and editing for up to 20 pages of content
Voice over recording so creators can add their own personal voice
Music selection by Epidemic Sound
Ghost mode transition tools (perfect for those before-and-afters!)
Detail pages for instructions or ingredients
Interactive elements like people tagging and stickers
Multi-draft saves so Creators can publish more ideas
Export options to share content beyond Pinterest
Topic tagging, a publishing feature that helps connect content to relevant interests
The Creator Code –To keep Pinterest a positive and inspiring place with the content
Evan Sharp, Co-Founder, Chief Design and Creative Officer, Pinterest, said, "We believe the best inspiration comes from people who are fuelled by their passions and want to bring positivity and creativity into the world. From creators to hobbyists to publishers, Pinterest is a place where anyone can publish great ideas and discover inspiring content. With Idea Pins, creators are empowered to share their passions and inspire and grow their audiences. By helping people on Pinterest spark creativity, try new things, build confidence, and be themselves, we believe creators are truly helping with our mission of bringing inspiration to create a life you love."
To support creators, find an audience, Pinterest is introducing new ways for 'Pinners' to discover Idea Pins. All users in the US, UK, Australia, Canada, France, Germany, Austria, and Switzerland will see Idea Pins from creators they follow right at the top of their home feed. These following streams give Pinners a new way to see fresh content from creators they follow and discover new creators to engage with.
The company says Idea Pins are an evolution of Story Pins, with a fresh name to better match the uniqueness of a product that empowers creators to share long-lasting ideas and not ephemeral stories. The next step for them is to make Idea Pins more shoppable, which it's doing now with tests of product tagging underway.