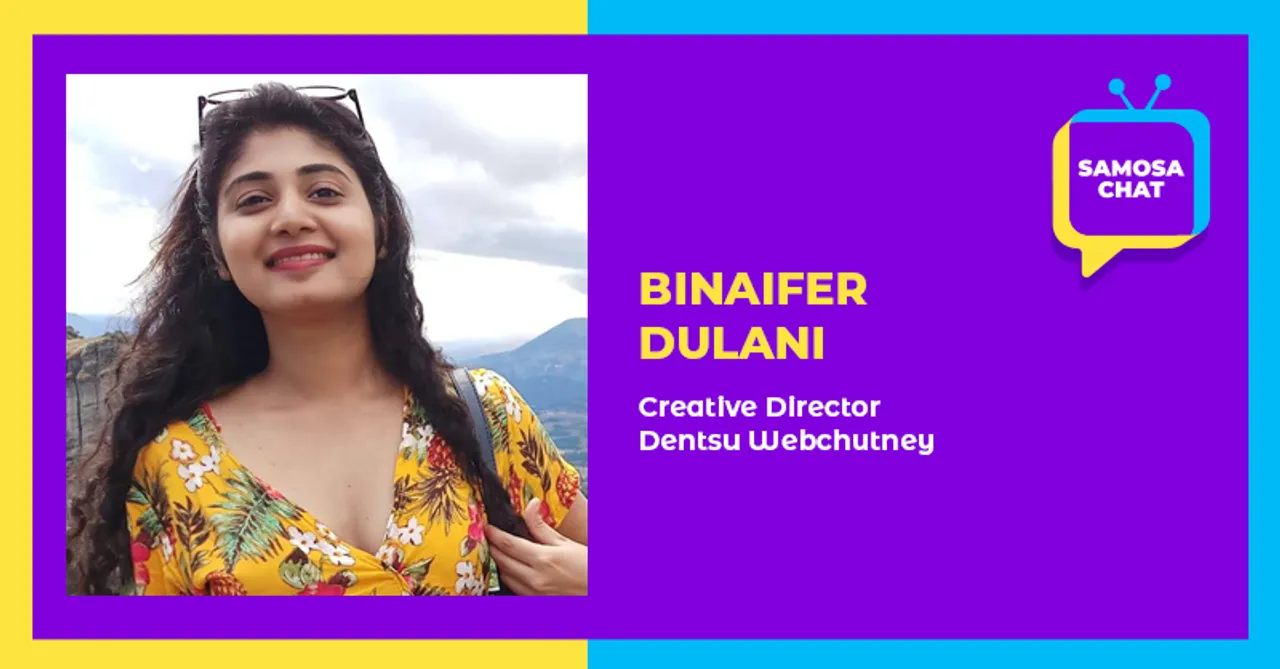 Social Media has made room for a lot more narratives, especially in the current times. For Binaifer Dulani it has been no less than a boon, we take a look at what social media means to Dulani in the fifth episode of Samosa Chat.
Social Samosa's latest episode of Samosa Chat aims to provide a light-hearted read amidst the stories of misery. It chronicles Webchutney's Binaifer Dulani and her tryst with social media, how she harnesses the power of the medium to bring some change.
She feels that there exists a kind of pressure that we as users face while trying to keep up with the ever-evolving social world. For her, back in the day, social media became a crash course in impression management.
"I saw myself very actively trying to project a version of myself that I was most proud of. So, I feel I understood myself a little better because of it," she adds.
She also observes that most social media platforms mimic each other in many ways but Instagram is by far her favorite because of its positive vibes.
Dulani has been harnessing the power of social media to address the gender gap that exists in the creative leadership space and amplify the percentage of female creators.
According to her and the popular opinion also states that it is easy for things to trend on social media but she feels that it is important to know that a platform like Twitter has 2 crores plus Indians and that a trend does not represent all the collective voices.
Watch the video to know more about her views on different social media platforms and the accounts she would like to ban and make others their favorite in the rapid-fire section.