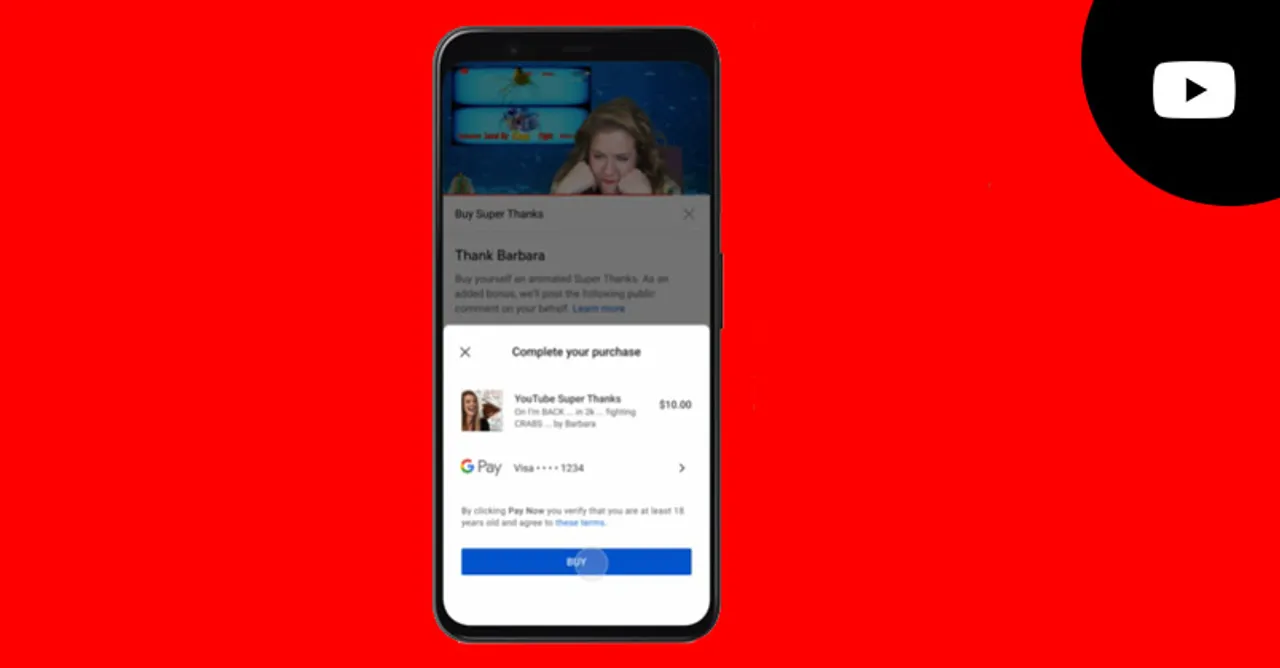 Super Thanks, the latest addition to the slate of revenue stream for YouTube creators will enable fans to show gratitude to content creators and financially support them.
Fans purchase Super Thanks to express appreciation of the content on YouTube and will see an animated GIF and, get a distinct, colorful comment to highlight their purchase as an additional bonus, which creators can respond to. Viewers will be able to purchase the local currency equivalent of four price points range between 2 USD and 50 USD.
Super Thanks has been launched in the beta phase and is only available to select monetizing creators and viewers in 68 countries on desktop and mobile devices (Android and iOS). It is available in India, and you can check out the full list of locations and eligibility required here.
Nicholas Ashbaugh, a creator who was part of the beta tests of this new stream was able to generate income that accounts for nearly 15% of his revenue through Super Thanks. He mentioned, "Having a built-in feature like Super Thanks ensures that my viewers can show their love and support while watching a video without interrupting their viewing".
The latest addition is built on the utilization of the two main components of the 'Super' family. Super Chat allows fans to purchase messages that stand out within a live chat during live streams and Premieres. Over 90,000 channels that have received Super Chats, with some streams have earned more than 400 USD per minute. Super Chat has been a substantial revenue stream on YouTube for more than tens of thousands of channels.
And, Super Stickers allows fans to purchase animated stickers during live streams and Premieres. Stickers come in a variety of designs across different languages and categories, such as gaming, fashion and beauty, sports, music, food, and more.