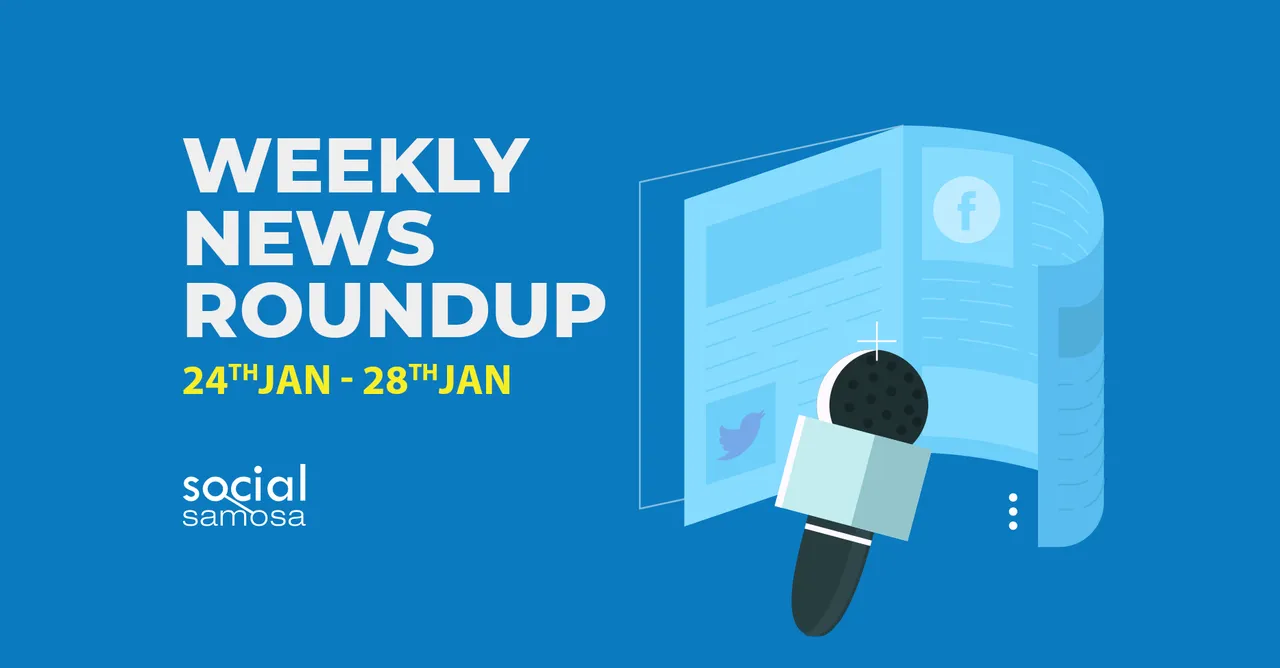 Social media platforms are constantly evolving and updating with newer features to increase relevance and stickiness for users, brands, and businesses. Here is our roundup of Social Media News for this week.
Social Samosa brings you all the latest social media news, platform updates, and trends dominating the digital ecosystem. Social media news this week was dominated by Snapchat extending content deals, Instagram launching new updates for creators and more.
YouTube announces reduction of funds for Originals slate
YouTube has announced that they would be reducing funds dedicated to the creation of YouTube Originals, and diversify them into other funds set out for creators. Read more here.
Instagram shares updates on addressing harmful content
Instagram has announced a few updates to their approach to addressing harmful content displayed on Feed and Stories and shares changes that would affect what the users see on the plaform. Read more here.
Workplace to launch WhatsApp integration for frontline workers
To build connected employee experiences for frontline workers functioning away from HQ, Workplace has announced an integration with WhatsApp to ease communication between organizations and their frontline workers. Read more here.
Messenger Kids launches in-app activity to upskill kids on digital citizenship
Pledge Planets is the new in-app interactive feature launched by Messenger Kids to cultivate healthy online decision-making skills and maintain a safe social experience on the platform. Read more here.
Twitter improves performance advertising and measurement
Twitter has launched measurement solutions and new products such as Site Visit Optimization, Aggregated Measurement, and Events Manager, to improve performance advertising campaigns on the platform. Read more here.
Instagram introduces new updates for creators
Instagram Live and Remix have now been updated to enable creators in reaching a larger audience with Live and increasing accessibility to remix content on the platform. Read more here.
Snapchat extends content deals with Disney, ViacomCBS & more media companies
Snapchat has announced the extension of its content deals with three major media companies, Disney, ViacomCBS, and NBCUniversal which entails long-term exhibition of their shows on Discover and providing valuable outcomes to advertisers. Read more here.