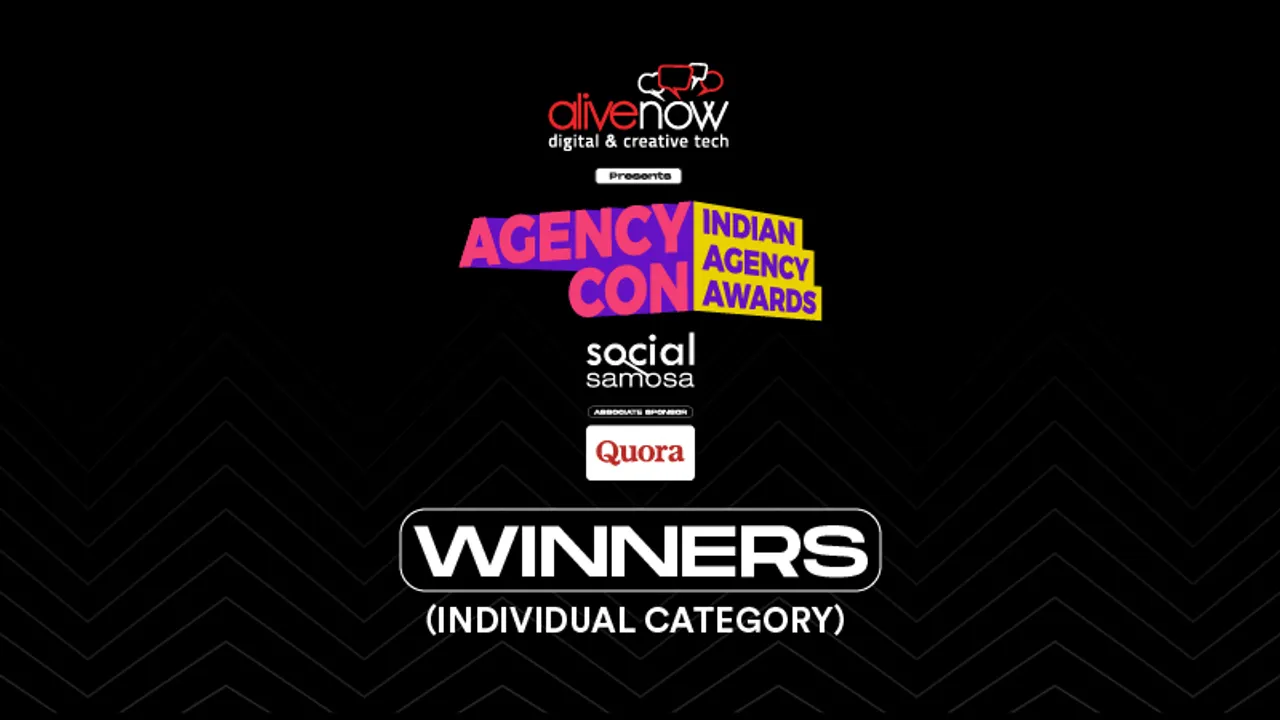 The wait finally comes to an end as we announce the AgencyCon 2022 winners that set the bar high on a glamorous day of awards & sessions.
AliveNow presents Social Samosa AgencyCon Festival & Indian Agency Awards Show in Association with Quora celebrated the unsung heroes of the Indian Advertising & Marketing industry on an evening filled with insightful sessions and glitzy awards.
Here, we are excited to present the Individual Category winners, which were evaluated across 20 categories with 35 metals.
Agency Head of the Year witnessed 6 metals. These were presented to Ahmed Aftab Naqvi & Rohan Bhansali from GOZOOP Group, Divya Karani from dentsu International, Jyothirmayee JT from Hiveminds- A Unit of Madison World, Rohan Mehta from Kinnect, and Suneil Chawla from Social Beat.
Digital Marketing Professional of the Year was presented to Amyn Ghadiali from GOZOOP Group and Rajni Daswani from SoCheers.
There were no awards in the Creative Director of the Year, Corporate Communications Person of the Year, Analyst Head of the Year, and Network Head of the Year categories.
You can take a look at the winners list below:
We'd like to thank all our partners for supporting this endeavour:
Gifting Partners
Snacking Partners
Health & Wellness Partner
Beverage Partner
Event Partner