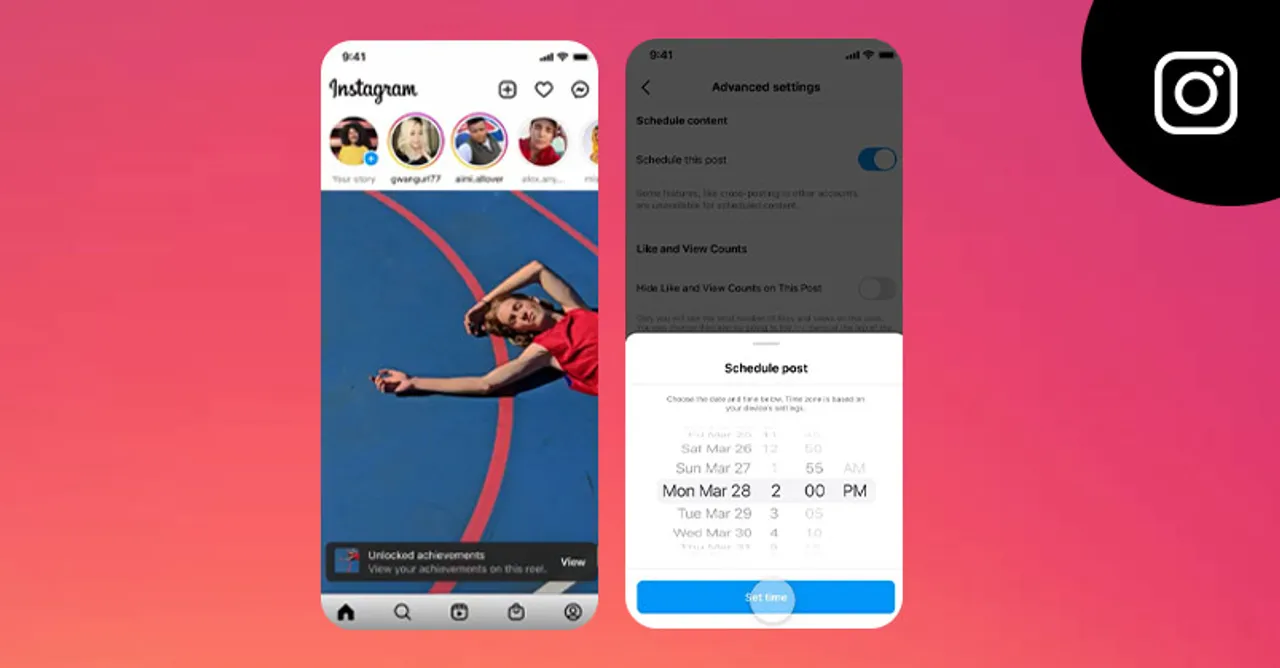 The new tools on the Instagram app will allow scheduling carousels, pictures, reels, and some added updates that focus on creators on the platform.
Earlier today Instagram announced that the platform is finally rolling out the much-awaited content scheduling tools. These tools will make it easier for users to schedule their posts beforehand. 
The update will allow professional accounts to schedule their reels, photos, and carousel posts for up to 75 days directly from the platform. 
How this works: 
After creating the post and before sharing it, users can access scheduling tools by tapping 'Advanced Settings'. 
Next, tap the 'Schedule the post' toggle. 
Select the desired time and date. 
Navigate back to the Instagram post flow. 
Tap 'Schedule'. 
Along with this update, the platform has also rolled out some achievements that will focus on creators. This update will help them in discovering newer ways to leverage different tools to improve their Reels. 
This tool will let creators take a specific action when creating a reel like keeping up their creative streak by making more than one Reel in a week. 
This will include: 
Collaborating with other creators via 'Add Yours stickers', 'Collabs', or 'Remix'.
Making interactive reels and engaging with their community through interactive stickers, polls, quizzes, and more. 
Joining the conversation by using trending audio or effects. 
Lastly, creators will be notified when they've unlocked an achievement after publishing their reel and can click on 'view' to see the information. This tool will also let them keep a track of all the achievements that they've earned and explore the ones that they can unlock.