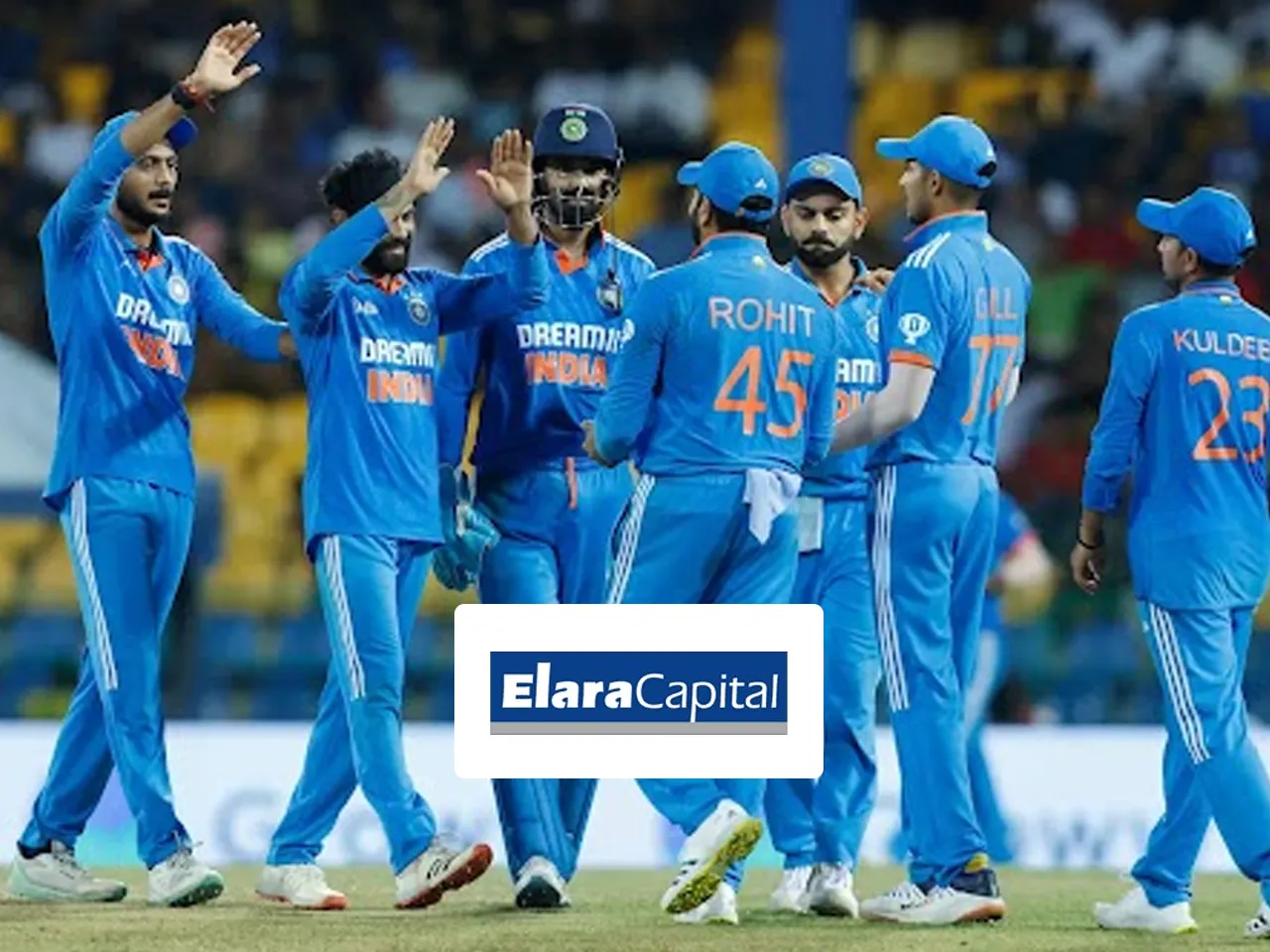 Elara Capital has released a report on the upcoming ICC Men's Cricket World Cup 2023. It is the first time India is hosting the World Cup solely on its own turf and advertising revenue is bound to soar high. 
Karan Taurani, Sr. VP Research Analyst (Media, Consumer Discretionary & Internet), Elara Capital said in the report that the upcoming CWC may generate at least 20% more in TV adex than it did in 2019. Sports advertising revenue has witnessed a CAGR of ~20% in CY15-22. For 2023 CWC, advertising yields are at a mild premium vs. 2019 pricing levels, indicating that the same pricing structure is being maintained. 
On the other hand, the report stated that digital adex for 2023E CWC is likely to grow at least 70% more than the prior editions led by: 
1. Favorable timings (viewers may watch the first half of the match on OTT), 
2. CWC will be available free for all mobile users on the Disney+ Hotstar app and 
3. Better growth in digital advertising versus traditional media. CWC 2023 may see a similar growth as in digital ad spends during the Indian Premier League (IPL) in 2023. While the absolute value of digital advertising may not be as high as TV advertising, the growth rate may be higher. 
As per the report, the CWC may positively impact online food ordering for aggregators such as Zomato/Swiggy. Through 2019 and prior world cups, JUBI alone saw a boost in SSSG (higher SSSG growth of ~3% in the CWC quarter) due to the best experience offered in food delivery. But this time, expect other categories – burgers, fried chicken and biryani – to perform well, led by higher penetration of online aggregators, and likely replication of JUBI's delivery experience. Also, pizza may see significant demand (preferred by large groups), the report said.