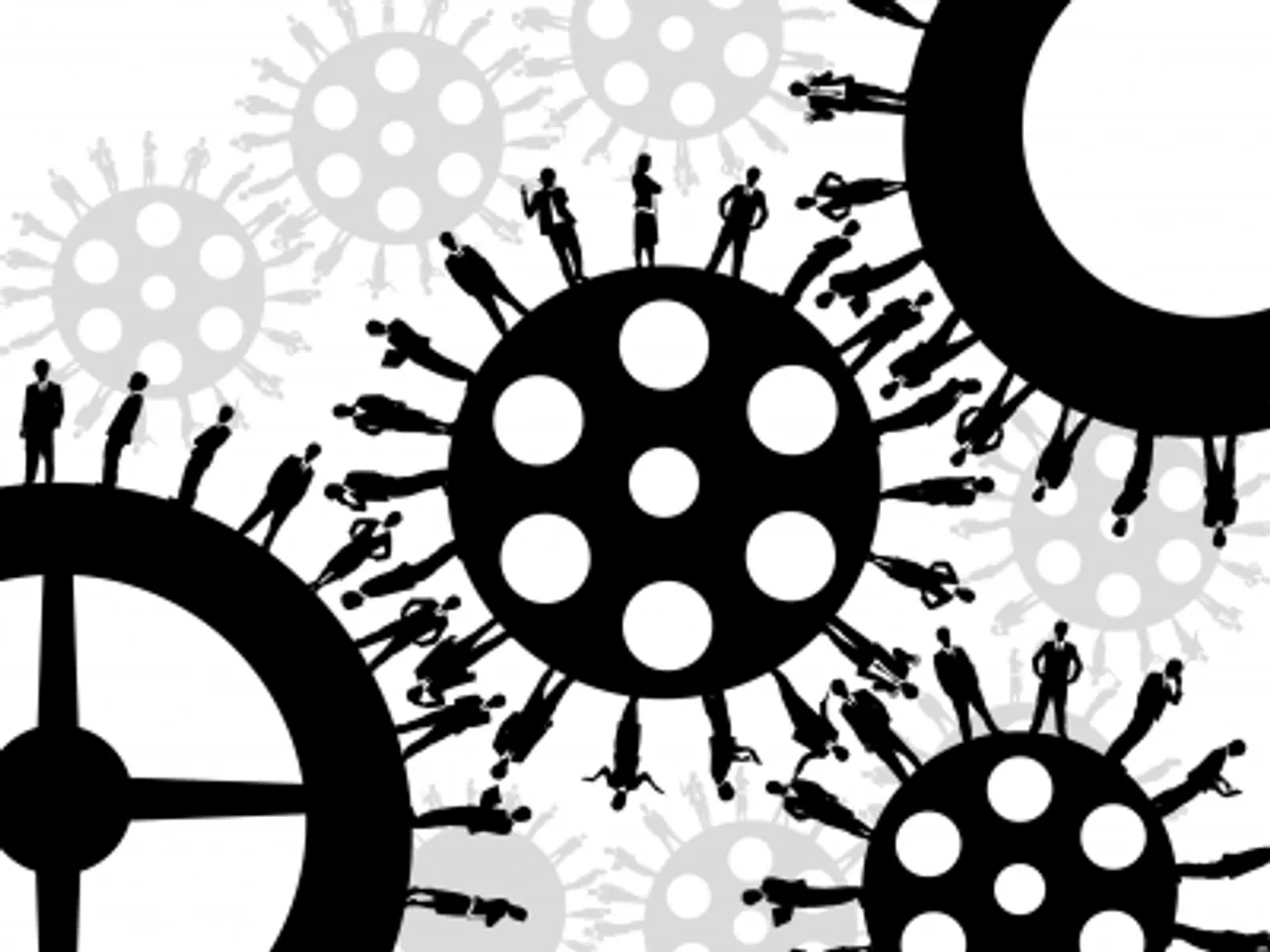 Managing a team in any field or domain is not easy and requires distinct skills. Sometimes, it can be extremely challenging to manage a team. However, one can make this task a lot easier if one can manage in a synchronized way. In this post, I am going to share my experiences & experiments with managing my team to get the social media work done for our clients. Here are a few tips:
#1. Training
This is the most important aspect of team management, especially in social media. Training needs to be an ongoing activity, not a one time deal. Train your existing staff & new members in all the various facets of social media - from the very basic like - how to use various platforms like facebook, LinkedIn, Twitter, Pinterest etc. - to something advanced like -  how to run & optimize ads on facebook or google etc. Also, train them on methods to co-ordinate with internal stakeholders like the designers, development or media buying teams.
Apart from the operational aspects, it is also important to train your team on account management or client servicing aspects like - how to communicate with clients, how to pitch new ideas, understand clients' requirements  & pass on their requirements to internal stakeholders.
#2. Delegation
Delegation can be very difficult if you are new to team management. There can be various aspects to it like delegating work according to roles, salaries or the respective experiences of the team members. Another aspect is to delegate the work in such a way that no team member is sitting idle watching videos on YouTube or sleeping on their desk :) My method of delegation is to divide the work according to salary & experience of the person. For instance, if Person 'A' is having a year of experience & getting Rs. 25,000 as a monthly remuneration, i will allocate 3 Facebook, 1 Twitter & 1 Pinterest accounts to him/her and if Person 'B'  has o-6 months of experience & getting Rs. 15,000 as a monthly remuneration, i will allocate 2 Facebook & 1 Twitter account to him/her.
#3. Content Creation
Create content buckets across all the social media channels & allocate the task to your team to create inventory of at least one week's content. Your team should make it a habit to share the weekly content with the clients for their approval on the same, so that there are no nasty surprises later on regarding the content. Also make it mandatory for the team members to review the content at the final moment of posting it.
#4. Managing the Resources
One very critical factor in managing a social media team is that anyone can be absent for work for various reasons & usually pressure is high on social media teams due to the nature of the work, like clients can ask you to post or remove something immediately. You might have to coordinate with internal stakeholders to get an important work done and so on. In that case you should allocate one person as a primary resource & other person as a secondary resource for each property. Very rarely it happens that both persons will be absent (in that case you can step in) otherwise, the secondary resource can always handle the responsibilities in case the primary resource is absent. And not just during the absence, but also during the presence of primary resource, the secondary resource can always overview his/her properties for any loopholes etc.
#5. Appraisal
This is a very important aspect of any team management. Of course the actual formal appraisal is done by the HR manager but you should keep on reviewing the performance of your team on weekly or monthly basis and let them know whether they are doing it right or not, so that the improvement is made immediately. Sometimes it is important to be Hari Sadu too when the situation demands :)
Important Tips:
Set expectations & KRAs of all the team members right in the beginning itself that what they are supposed to do.  This is important as otherwise there can be major issues or frictions in the team latter on.
Involve your team members in end-to-end social media activities so that they can handle different areas whenever required, and this way they also grow their skill set.
Hope you find the tips shared here useful. Share your experiences too in the comment box below!
UPDATE
After going through comments below, I feel it is important to add two more points which are crucial to manage your team. These are:
#6. Brainstorming/Ideation
Brainstorming is crucial in a social media agency, as you need to churn out new ideas almost on a daily basis regarding content, engagement, contests, applications, quarterly or annual plans, pitches for new business etc. etc. It is the responsibility of the team leader to get together with all the team members and lay down the agenda for the ideation. He/She should brief them on the topic to be discussed & clearly state the objectives to be achieved & based upon that, allow the ideas flow to from each of team member and form a clear concept.
Your role has a team leader is to keep the focus of the discussion on the objectives & evaluate the merits of different ideas. It is also a good idea to shape the discussion in the form of visuals on glass panes or white boards in your office, whatever be your choice :) Visuals in the form of diagrams let you easily know the merit of the idea & its various possibilities.
#7. Motivation
Motivation is of immense importance. When you are rebuked for small mistakes but never appreciated for the quality work you do, you are bound to feel dejected. There's a saying in agencies that 'if your boss is not saying anything to you, you are doing fine work' otherwise he/she will take you to task in case of any mistake. In my previous company (Digital Vidya), we used to have quarterly event where 3 top employees were nominated based on their performance & one of them would be awarded the topmost employee, which I found to be a good gesture to keep the employees motivated.
I think it is important to motivate your employees all the time. Encourage your team by involving them across all the functions, have a team lunch, appreciate their efforts in front of top management as well as other team members and so on. To me, these small gestures on a daily basis help a lot in motivating your team.
Featured image courtesy: chanpipat