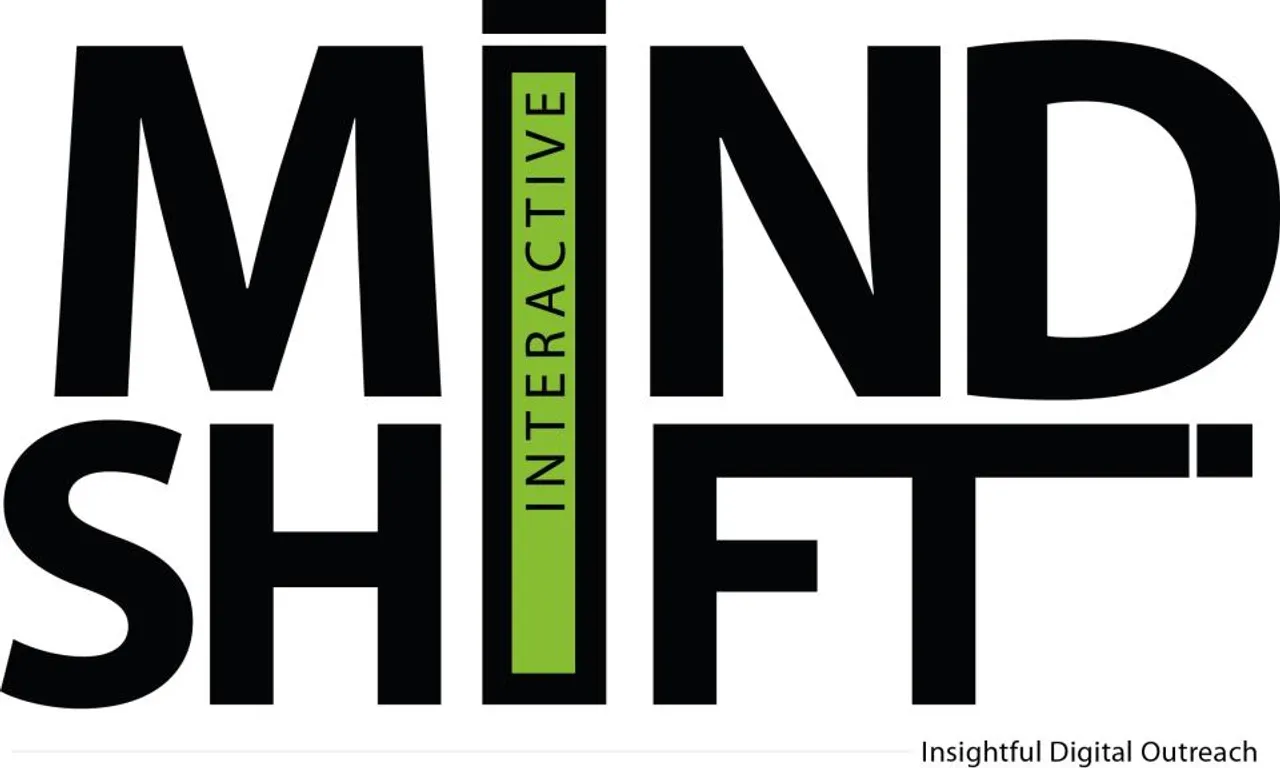 Who are we?
MindShift Interactive provides you with real-time data, using Social Media, to understand your consumers and competition, converting it into strategies that ensure a rich Social Media Outreach, high in intelligence, engagement and crossing boundaries of innovation.
Whatever we do at MindShift Interactive, we ensure you're backed up by Insights to give you an impactful and measurable Digital Outreach.
Our Approach:
With the help of proven tools, streamlined processes and a rigorous Metric Scorecard® we help you make sense of all the data available over the digital sphere, converting it into strategies and insights to create a Social Media Outreach that is rich in intelligence and engagement.
We ensure a recognizable Return On Investment, and answers for Marketing, Production, Customer Service, Human Resources, Communications and other business units.
The MindShift Process: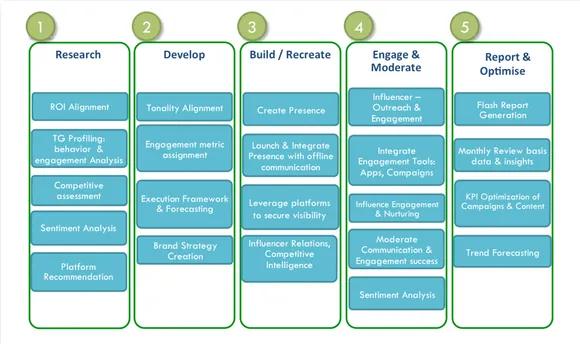 Team:
Our team joins hands with over 14 years of functional and industry expertise in Traditional & Digital Marketing, Research, Psychology & Development.
Zafar Rais, CEO, MindShift Interactive
+12 years of Digital Marketing with Startups and Products in Marketing, Advertising, Research, Operations and Sales.
An Early Adopter and Influencer of social networking platforms, avid traveler and highly passionate about creating a MindShift across the globe via Insights.
Arashdeep Sandhu, Head – Operations & MindShift Metrics
+6 years within Digital Optimization, Reputation Management, Research and envisioning the creation of a MindShift via Insights and thorough Research on Social Media.
What's in the name?
MindShift represents the need to clean up and activate true digital marketing. There are plenty who'd create a campaign for you but almost no one ready to gain insights before and after it, towards bettering the impact and outreach for the moment and the future.
Going with the flow is dull. We keenly believe it's about seeking out something that challenges our brands, people and us. We create MindShifts in the way you launch a brand or even the way you use a platform to deliver for you. If you've got a streak to create something legendary, a MindShift is inevitable.
The latter half, oft forgotten, Interactive, adds flavour to the space we are in, ensuring an association with the brand and its users. It also represents how we merge digital with metrics to give you the much needed insightful digital outreach.
What we do?
MindShift Interactive has two business units, namely:
MindShift Digital – Digital Marketing | Social Media
Social Media Marketing
Influencer Outreach Management
Digital Development: Mobile Apps, Websites, Social Apps, Games
Digital Marketing: Mobile, Email, SEM, Media Planning, Augmented Reality, RFIDs
If you're looking at converting a lot of marketing jargon into impactful outreach for your brand, we work on that for you. You've of course got to be daring enough to take the leap towards a MindShift.
MindShift Metrics - Social Media Research
Consumer & Competition analysis
Trend Forecasting
International Benchmarking solutions
Customer Care Dashboards
Surveys & Reports
The Metrics ScoreCard® Tool helps you track, analyze and handle any crisis situations for your brand.
Why we do it?
After 12 odd years in the space, and years trying to educate people on the true impact digital could have for them, it was time take things in our hands and change the way people think and act.
We understand the need for insights and the need for truthful engagement and we're well on our way to change things, 1 brand at a time.
How we evolve?
We challenge ourselves every time to create a campaign or presence that was better than the last. Being insight-driven, we keep a keen watch on brands, consumer trends and competitors, tapping what's new and working for them.
Keeping it relevant and solving an issue for a brand is what many forget. We ensure its part of the solutions we're about to provide. Our work for The Bombay Store (#chappalmaaro), Reliance 3G (#feelingblue) and Homeshop18.com (#18ThingsIWant) are a few campaigns that have proudly contributed towards a MindShift.
Social responsibility in social media
1. Agencies focus too much on campaigns and not on sustenance. Move beyond that and gain insights on how people interact with your brand after every activity you conduct.
2. There are rules on each platform. Implement them and make social media a healthy platform for you, consumers and your brands.
3. Teach your clients the rights and wrongs. Don't give in.
Need of the hour
1. Co-existence between Agencies. This is the only way we'll survive. Or else, we'll be over-powered by in-house solutions.
2. Avoid under cutting: Ensure an eco system where social media is offered at similar benchmarks and with a maintenance of quality
3. Bigger budgets towards thought-through and bolder campaigns. No one currently leads ideas through digital.
4. Invest in understanding your customers beyond weekly or monthly reports. Track, analyze & implement the solutions.
5. Smarter clients… Even the young ones on the client side are pressurized. Evolve into educating & disseminating.
6. Be a Consultant and not an Executor
We learned the hard way
It's digital & it's always evolving so go with that and keep growing. Thinking you know it all or that you'd never make a mistake is foolish.
Did we just share that?
Back in 2010, a prospective client offered to close a Social Media Marketing retainer with us on the basis of us agreeing to track his daughters profile…. He presumed our online reputation management tool was meant to be used for that. Needless to say, it wasn't MindShiftin' enough to take up.
They work with us
HomeShop18, Kiehl's, Star Plus, Reliance 3G, The Bombay Store, General Motors, BIG CBS Network – BIG CBS Spark, BIG CBS Prime, BIG CBS Love, BIG CBS Punjabi, BIG Magic, BIG RTL Thrill, World Wide Media - Grazia, HELLO!, Home & Design TRENDS, Karaoke World Championship, Sula Vineyards – Vinoteca, Sula Selections, Beyond Vineyards, Sula Vineyards, Remy-Cointreau International : Remy Martin, Cointreau, Mount Gay Rum, Metaxxa, St. Remy, Louis XIII, Splash Fashions, Smirnoff India - #Espressology Campaign, Star Sports – Ultimate Fight Championship.
Industry as we foresee
Bigger campaigns, bigger budgets, bigger focus on launching via digital. Growth within influencer marketing, mobile and higher importance towards social media research.
A day without Internet
Suffocating, but a definitely a client-free day for the entire office!
If you've got the urge to create a MindShift and are tired of being a monotonous job, we possibly may be looking for you.