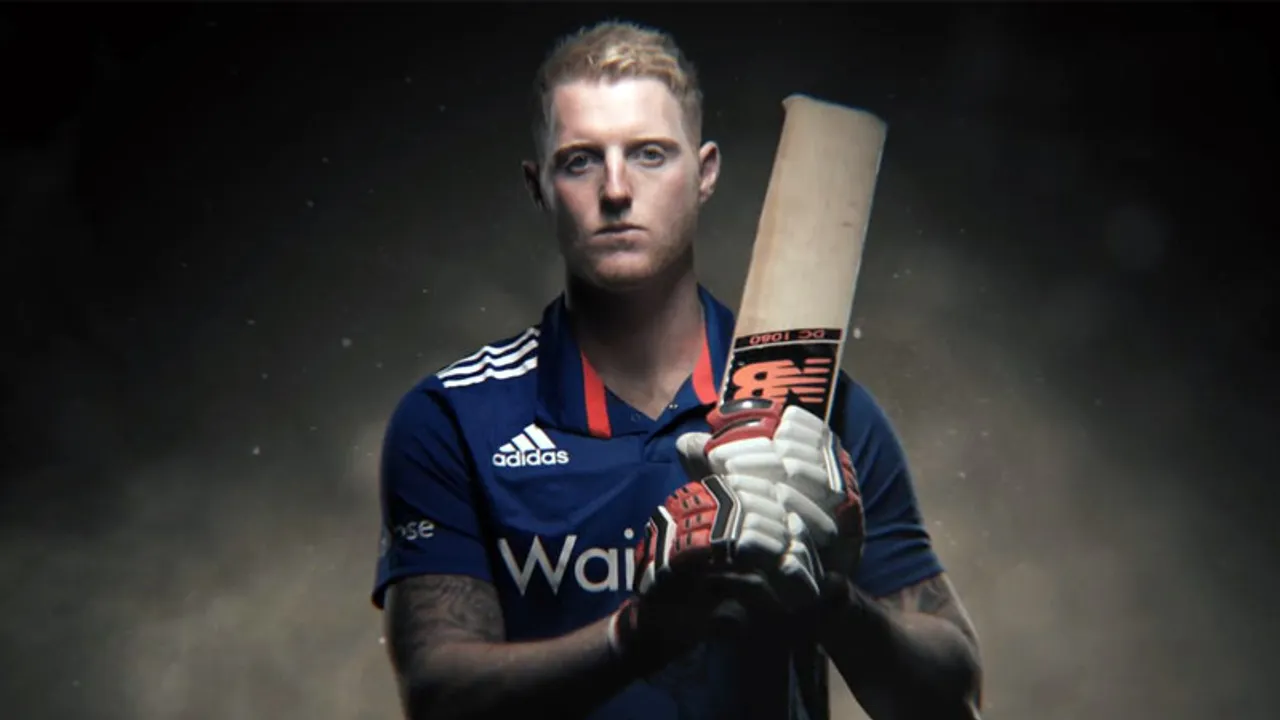 The Indian Premier League auctions manage to make headlines every year. Headlines for the papers, and a whole lot of money for the players, and this year #BenStokes made a lot of hay while the bids shined.
Bought by the #RisingPuneSupergiants for a mind boggling INR 14.5crore, #BenStokes is not only the most expensive player this year, but also the second most expensive player ever after #YuvrajSingh, and the most expensive Overseas player in the #IndianPremierLeague.
As expected, the topic has turned out to be quite the rage on social media, as Twitter users chimed in with their opinion on this spending blitzkrieg from the Pune outfit, followed up solely after dismissing M.S. Dhoni from his duties as captain. Here are some of the wittiest and some legit Ben Stokes' Twitter Reactions.
1. Oh come on! They have already tied nimbu mirchi to Stokes
The last thing you don't want is that #benstokes getting injured. #RPS management will commit suicide if this happens. #IPLAuction #Pune ??

— Joel Jadhav (@joelforyou) February 20, 2017
2. I don't even wake up to 14.5 Rupees *cries in poor and untalented*
It is 4:30 am in UK right now. I am certain even in his dreams #BenStokes would not be seeing this!! - Sells for INR 14.5 CR!#IPLAuction

— Rashi Kakkar (@rashi_kakkar) February 20, 2017
3. The proverbial 'khushi ke aansu'
#iplauction #IPL10 #IPL2017 @RPSupergiants ??? #BENSTOKES pic.twitter.com/GkJ0ms2gzd

— DARSHAN LAL RAICHAND (@darshanraichand) February 20, 2017
4. Fair point!
Too much for 14 day play? Hardly 6-7 Matches #IPLAuction #benstokes @IPL #14.5Crs

— Swadeep Khurana (@SwadeepKhurana) February 20, 2017
5. The other four players' price don't add up to Stokes' price!
14.50Cr for Ben Stokes from RPS ? #BenStokes ??? pic.twitter.com/w5JO8PRNr7

— Gouse Shaik (@urstrulygouse1) February 20, 2017
6. Another argument for sleeping until noon to avoid making bad decisions
14.50 crore subah subah hi itte sare rupaye uda diya wahhh #IPLAuction #IPL2017 #Benstokes pic.twitter.com/Et8oZjH5ZI

— harsh nigam (@HRKN86) February 20, 2017
7. I'm bad at math. A little help, anyone?
"Ben must be so Stoked". If only someone gave me a ₹100 for everytime I heard that... by nw I wud have my 14 Cr too! #BenStokes #IPLAuction

— विक्रमादित्य सिंह (@nawab_lucknow) February 20, 2017
8. Stokes Ben?
The richest Ben today is not some lady from Gujarat but a certain lad from England. #IPLAuction #benstokes

— Abba Dabba Jabba (@OB_noxious) February 20, 2017
9. What would Rahul baba say?
मोदीराज में "बेन" को मिले 14.5 करोड़..#womenempowerment #IPLAuction #BenStokes

— Rajkotiann (@Rajkotiann) February 20, 2017
10. Predictions, predictions everywhere
RP Supergiants from now should be called RIP Supergiants. @RPSupergiants #BenStokes #Dhoni #SteveSmith #RIP #Goenka #IPLAuction #IPL2017

— maverick (@mavericktelugu) February 20, 2017
11. Reverse Lagaan!
An Englishman being auctioned in India.. who d ve thought it 100 years ago.. #IPL #IPLAuction #benstokes

— nikunja furste (@pinku30855) February 20, 2017
12. What??????????????????
Thank god Mumbai Indians didn't buy stokes. Now we may have free data usage of Jio for some more time! ?#IPLAuction #BenStokes

— Nitin Borani (@NBorani) February 20, 2017
13. You are looking at it.
#BenStokes gets 14.5crs on a #Monday. How is your Monday looking like? #IPLAuction

— Dakshin Adyanthaya (@upsidedakshin) February 20, 2017
14. Only time will tell..
Two bad decisions in two days for Rising Pune Super Giants. #BenStokes #MSDhoni #IPLAuction #IPL2017 #IPL10 #RPS #RPSG

— Anmol Juneja (@anmoljuneja1994) February 20, 2017
15. *right in the Bollywood*
Pune be like "mohalla bchaate bchaate pura sehar jala diya ", 14.5 CR too much #BenStokes

— Reetvik Raj (@iam_reetvik) February 20, 2017
Featured Image Source
What are your thoughts about #RisingPuneSupergiants' spending spree? Tweet to us at @Social_Samosa with your opinion.