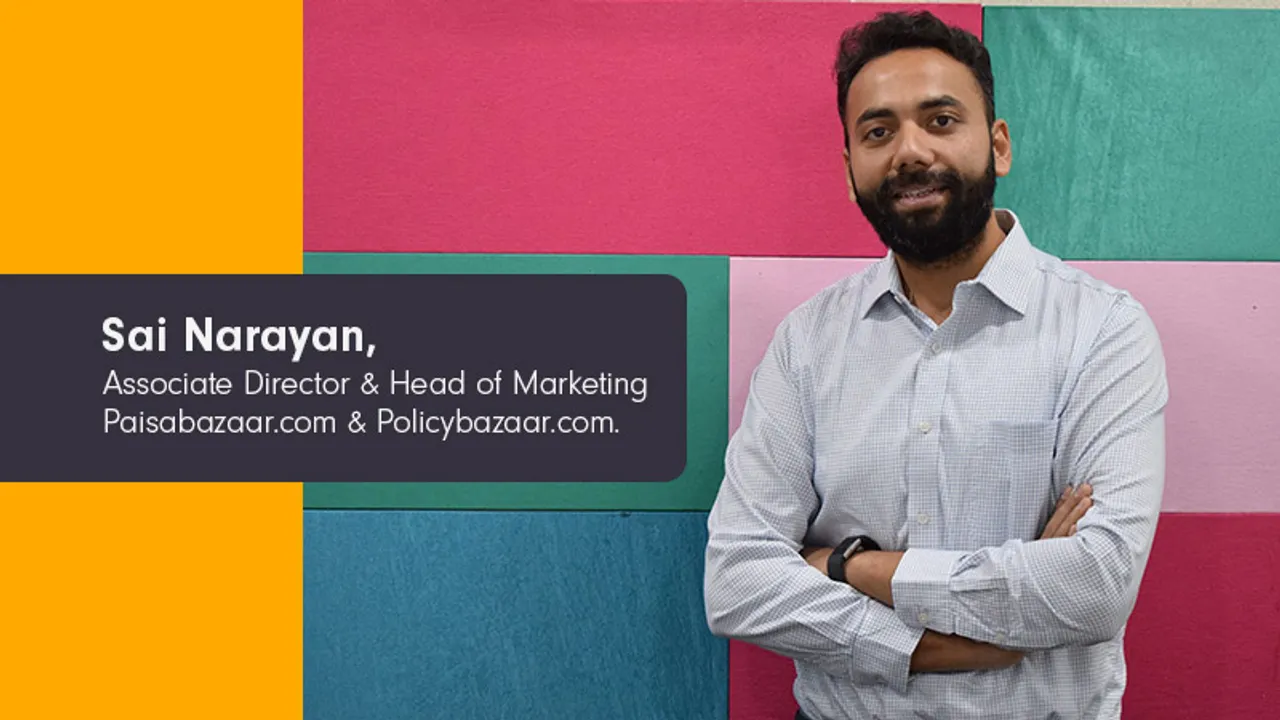 In wake of the approaching IPL season, brands and agencies are invested in making the best out of the sports gala that the tournament offers. A celebration of sorts, IPL is one of the biggest sports marketing opportunities in our cricket crazed nation.
After speaking to Prasun Kumar, CMO, MagicBricks, we take our quest of unearthing innovative sports marketing techniques with reference to the upcoming IPL season ahead. Social Samosa gets in conversation with Sai Narayan, Associate Director & Head of Marketing, Paisabazaar.com & Policybazaar.com
Excerpts below
Q1) IPL 2018 brings onto its fold a new broadcaster and along with it brings onto play multi-platform, multi-language feeds. IPL will stream live on mobile, reach Indian homes through 10 plus channels and over 6 languages – all this brings into play a paradigm shift in the cricket ecosystem.  How can the marketers leverage the IPL in its new avatar differently over the previous season and gain maximum value?  
Given its presence across multiple platforms and multi-language feed, IPL 2018 is a great stage for marketers to experiment with different communication formats. With telecast in regional languages across 10 channels, it will help brands establish greater regional connect. This year, IPL is expected to reach 700mn viewers making it the highest reach, most impactful and continuous entertainment property.
Q2) Lets take Question 1 ahead a little deeper. How do you think brand custodians can become more creative in leveraging and making their brands stand out?
Growing media with increasing internet penetration has fueled live entertainment for all, especially general public. Where technology is turning tables, brands shouldn't overlook the relevance of a particular medium. They should give equal attention to digital and television; only then they would be able to make most out of this wonderful event. Brands must use IPL as an opportunity to reach wider audience base, everyday for 60 days at a multiplatform level and not only restricting to Hindi heartland but pan India frame. Brands must think creatively on the communication architecture and leverage it to stand out.
Q3) IPL in its franchisee format is the epitome of inspiration to other sports leagues such as PKL, ISL and PBL. The new age sports have done something unprecedented – they have got kids, women and rural viewers closer to the sports channels. Nissin used trump cards based on kabaddi players to drive sales. AMFI has featured several players from the Kabaddi teams to increase awareness about mutual funds and to reach out to investors.What is your viewpoint on how the brands can embrace the growing sports and leverage on the same?
Fortunately Indian sports landscape is changing. Cricket is no longer the only sport that entertains us and Indian sportsmen are also getting recognition in other sports like badminton, hockey, kabaddi, soccer etc. Other sporting events like PKL,ISL and PBL are also gaining popularity.
Brands must focus on creating plans for being present in sports series that resonates with different set of audiences. What's vital here is to come up with a campaign that would be in sync with the brand and sporting event/ sportsperson. I liked how Gatorade collaborated with PV Sindhu during Premier Badminton League in a tactical manner.
Q4) With IPL 18, the association of brands is not just restricted to the television set. There is a growing focus on creating non-live content around IPL as fans are immersed in facets beyond just the cricket match. IPL now sees exclusive programming on auction, Pre/ Post shows, building team rivalries pre match, behind the scenes and what goes through the player's mind when they are preparing for important matches etc. What new dimension is this adding up in the marketer's landscape & how can marketers leverage this for their brand objectives?
Today, people are not interested in just watching a cricket match. They are equally interested in knowing about their sports icons - what they do, how they prepare, how they plan for a match, what they do during their leisure time etc. This provides brands a lot of non-live content to engage with consumers.
I particularly liked Paytm's contest "Paytm se Stadium" during India-SA seriesin 2015 wherein they highlighted moment of a shopper receiving his/her product live on-ground by key Indian cricketer at the stadium.
Q5) Which campaigns as per you are some of the most impactful ones on IPL? Why do you think that particular campaign stands out? 
For me, Vodafone Zoozoos and Amazon's "Chonkpur Cheetahs" have been the best IPL ad campaign series. Both of them broke the clutter and stood out. Communicating with the audience using different storyline, while retaining same characters is an effective format for keeping the audience engaged during sporting events such as IPL.
The interview is a part of the series, #BrandsLuvIPL, featuring Top Brand Custodians and Marketers to ascertain the reach, impact and the untapped potential of sports marketing in India with reference to IPL.