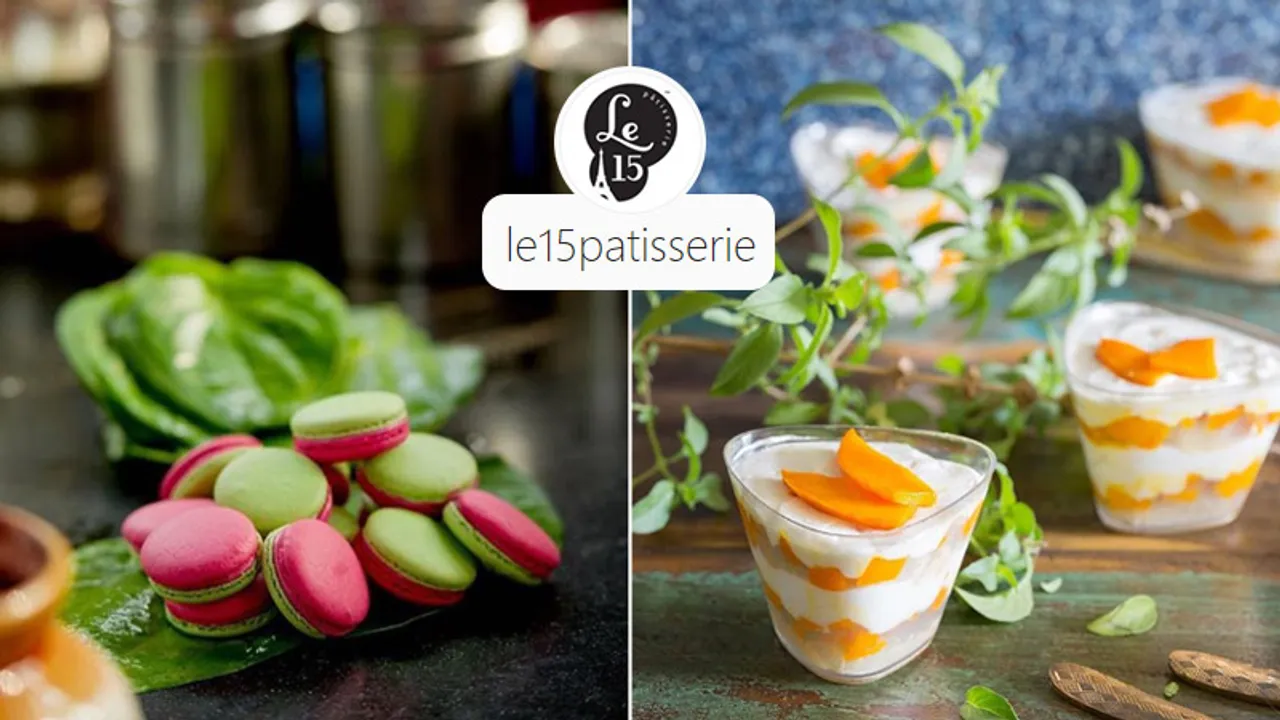 From introducing Mumbai to macaroons to showing everyone the process of how they are made, a lot happens in the Le 15 Patisserie kitchen that reaches us through Instagram. Here's a look at Le 15 Instagram Strategy
Drooling over pictures of those macaroons might make you want to buy a few, and that won't be just the success of Pooja Dhingra and team's culinary skills but also, Le 15 Instagram Strategy. When every new store is introduced as a gift and the behind-the-scenes are shared regularly, you are bound to feel a part of the family. Re-posting the feedback and happy smiles is another factor that gives interaction a major boost. Here are five lessons we have learnt from Le 15 Patisserie and team's activity on the photo-sharing application.
Sharing love notes
Feedback shared on paper napkins has been a tradition of sorts ever since the Le 15 Cafe made its debut in Colaba. Pooja is known to be a fan of these, sharing them from time to time in her stories. In fact, recently, she even shared the intention of turning these into a wall art in their new office. Now you may or may not visit that office in your lifetime, but you can surely feel a connection, that you are a valued customer if you have ever left the cafe only after scribbling a note.
Tale behind the meal
Table No 13 is a special table that pops up at the cafe, twice a month. Here, Pooja and Chef Pablo break away from the regular menu and create a new one for the night, an experimentation haven. The inspiration is taken from things that catch their fancy as they travel and talk to new people. The most interesting bit is how they share the process on Instagram. Sometimes, Pablo shares pictures of going to the market, dropping hints on what to expect at the table. At others, we get a glimpse of what happens in the kitchen as they perfect each platter.
Also Read: How Restaurants Can Make the Most of Facebook
Timely posts and celeb connect
Keeping the menu up to date with the happenings of the world, the brand regularly indulges in creating topical macaroon flavours. The cherry on top — these are almost always available for a limited period.
From images of celebrities enjoying Le 15 cakes at special occasions to their bytes of how much they adore Pooja for being that angel who sends out free cakes — Le 15 sure knows how to use the influencing power of celebrities.
Menu on Instagram
https://www.instagram.com/p/BcOaMFcnkGf/?hl=en&taken-by=le15cafemenu
Creating a cafe menu on Instagram is innovative as well as interactive. After all, isn't it the ultimate goal to make some profit from the craft you practice for a livelihood! We love how the prices and little paring tips are mentioned in the description. It's like the human interaction you have at a cafe, asking the server what drink to order with the food, something that may not be possible to do with a traditional menu — but looks like a great idea on Instagram!
Also Read: Make way for the Social Media Superwomen of 2018
Bits of everything
https://www.instagram.com/p/BiRJCwRh4f7/?hl=en&taken-by=poojadhingra
Every time something new happens in the journey, it's shared on Instagram, in sync with keeping followers in the loop. Anticipation is created and fans are treated with pictures of food and other people involved in the craft.
https://www.instagram.com/p/BiTfIY2B1SC/?hl=en&taken-by=poojadhingra
https://www.instagram.com/p/BhwFRJ3B66E/?hl=en&taken-by=poojadhingra
Every now and then we get a glimpse of Pooja's personal life. The key to understanding these posts is that they are always in sync with her professional life. It could be a piece of memory from her childhood or her tired self after a day of hustling, it all leads us to understand how she created the brand this article tends to draw lessons from.
https://www.instagram.com/p/BfdZH9cnK8m/?hl=en&taken-by=poojadhingra
Now, posts like these are not just heartwarming but also tell us about the interest in the patrons taken by the staff members at the cafe.
https://www.instagram.com/p/BiO5xJFhucW/?hl=en&taken-by=poojadhingra
If you are a fan of the cookie, you sure would love to see the process of how it is created. It will not only enhance your experience of biting into one but also make you crave more — something that is undoubtedly great for the business!
Do you feel we missed out on an important lesson? Tell us in the comments or write to us at team@socialsamosa.com.