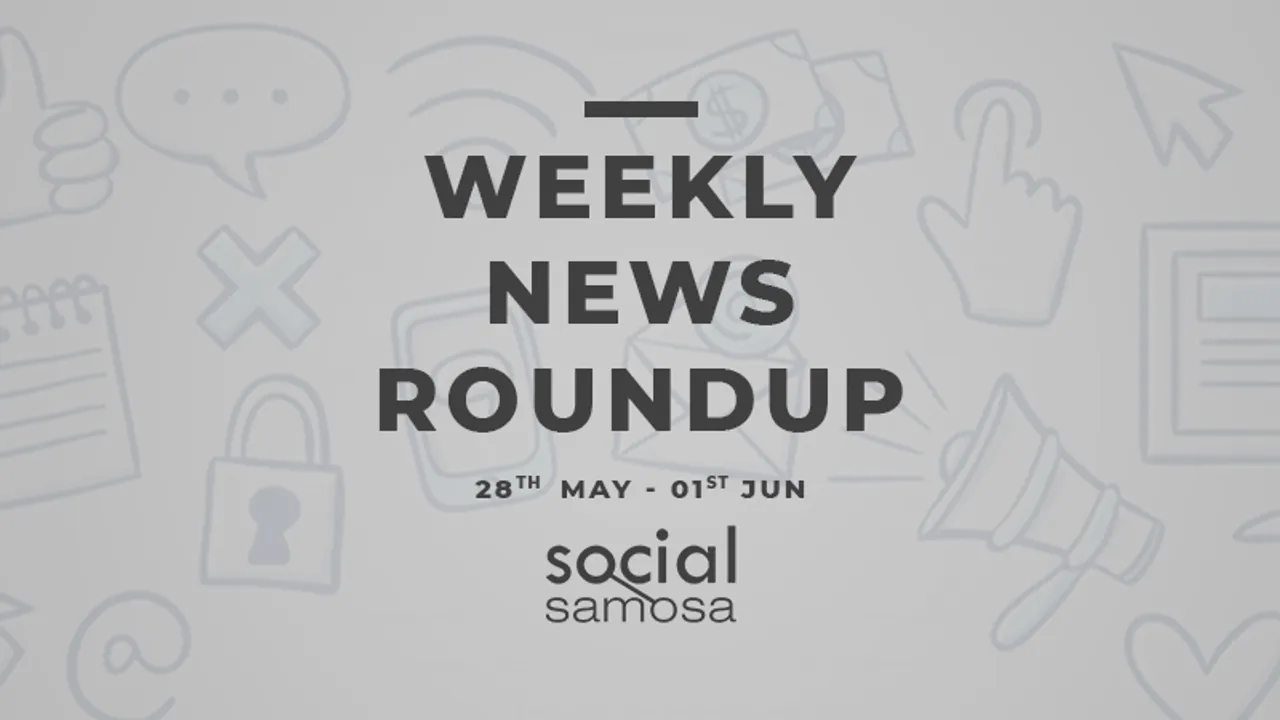 It is never a quiet week in the realm of social media platforms as the tectonic plates keep shifting with new features, products, tests, and other news coming in every day. Here is our weekly roundup of social media news and activity from the industry.
Social Samosa is your gateway to keeping up with the hottest social media news and updates, proceedings and trends from digital marketing industry, brand campaigns and more.
This week's social media news was dominated by Snapchat for two separate new developments; a new rumoured Snapchat Lens that reacts to sounds, and a strategic partnership with Tyroo in India as Snapchat doubles down on their efforts to gain prominence in the APAC market.
In other news, Facebook Messenger's version of Stories received the popular Polls feature as the social media giant attempts to make Stories on Messenger more interactive. Ex WPP CEO Sir Martin Sorrell's name too popped up in the news as a rumoured comeback is on the cards whereas, among social media platforms, Pinterest has just expressed their plans to offer a more prominent space for Promoted Video Content on their platform. Check out all the other important social media news and updates that surfaced online this week.
Twitter launches a Rajinikanth emoji for the promotions of #Kaala
Twitter launched a special Rajnikanth emoji for his movie Kaala, which is set to release on 7th June. Rajinikanth fans across the globe can activate the emoji by Tweeting with #Kaala, #காலா, #కాలా and #कालाकरिकालन. Check out all the information about #Kaala here.
#ComingSoon Snapchat lens that reacts to sounds
Snapchat is reported to be in the process of launching its first Snapchat lens that shall react to sounds. Touted to be the first of many more to come, the latest Snapchat lens will be a cut animal mask overlay with ears, eyes and will have a glow and a pulse and will appear basis the sounds it hears. Read more about it here.
Sir Martin Sorrell all set for a comeback by setting up Derriston Capital
After a surprising and seemingly unceremonious exit from WPP a few weeks ago, Sir Martin Sorrell is reportedly plotting a comeback by taking charge of Derriston Capital, a small company listed on the London Stock Exchange since 2016. Read more about it here.
Facebook's Messenger rolls out Polls for Stories
Messenger rolled out a new feature called Polls for the existing their Stories today. With this new addition, users can get feedback from their friends for their posts, photos or videos right from their stories, making the Messenger Stories more interactive. Check out the first look at Messenger Polls here.
Tyroo Ad monetization and infrastructure for Snapchat in India
Tyroo and Snapchat form a strategic partnership with the latter as Tyroo's monetization partner in India. The partnership will be instrumental in expanding Snapchat's growth in the APAC region and will also help extensively in Tyroo's ad monetization. Read more about the partnership here.
Pinterest Promoted Video to get a more prominent space on the timeline
Social media platforms have taken note of the dramatic rise of Video, and Pinterest isn't about to be left far behind. The platform is leaning towards featuring sponsored video more prominently on their feed to make Pinterest Promoted Video much more effective. Sneak peek at the Pinterest Promoted Video update here.
To read more news stories on Social Samosa, click here.