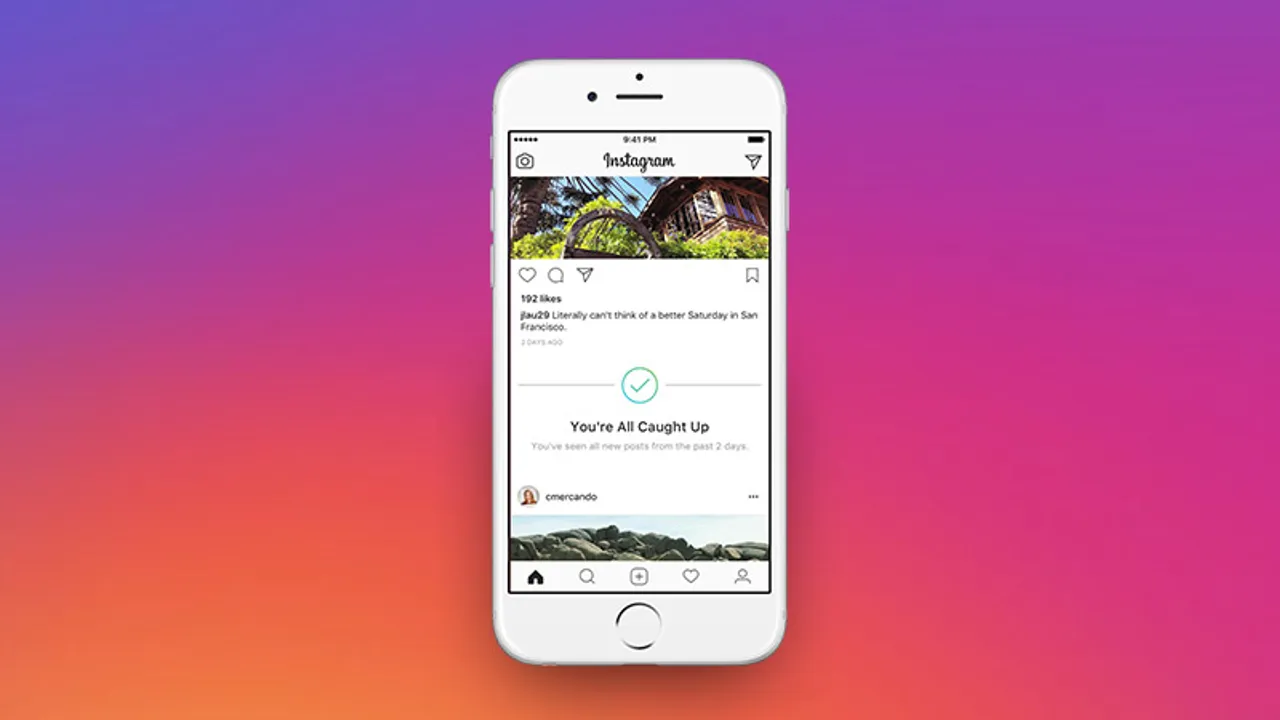 Now your Instagram feed will be much more sorted with the Facebook-owned company launching 'You're All Caught Up' feature.
If you were annoyed on seeing the same posts repeatedly on your Instagram timeline, it will all be sorted starting today while the newly introduced feature notifies you with the posts that you have already read or seen in past two days and don't have to look at it again.
In a blog post, the popular photo-sharing app announced that hereafter you'll start noticing a "You're All Caught Up" message when you've seen every post from the last 48 hours. "We've heard that it can be difficult to keep track of your seen posts. With this message, you'll have a better understanding of your Feed and know you haven't missed recent photos or videos."
You'll find posts that you've already viewed as well as posts that are older than two days below the "You're All Caught Up" message. This feature is available on iOS and Android starting today.
Also, according to Matt Navarra, a digital media consultant, Facebook is testing 'Do Not Disturb' options for its users along with Instagram.
Thank you Facebook! ?

Spotted by @MattNavarra and @WABetaInfo pic.twitter.com/ibZgr0FnoE

— Matt Navarra (@MattNavarra) July 1, 2018
It appears as an option in a few places on Facebook pic.twitter.com/15eY1fuB1g

— Matt Navarra (@MattNavarra) July 1, 2018
Earlier in May, Kevin, CEO Instagram tweeted that the platform is building tools that will help the IG community know more about the time they spend on Instagram. You can read what the IG Community speculated about this new feature here