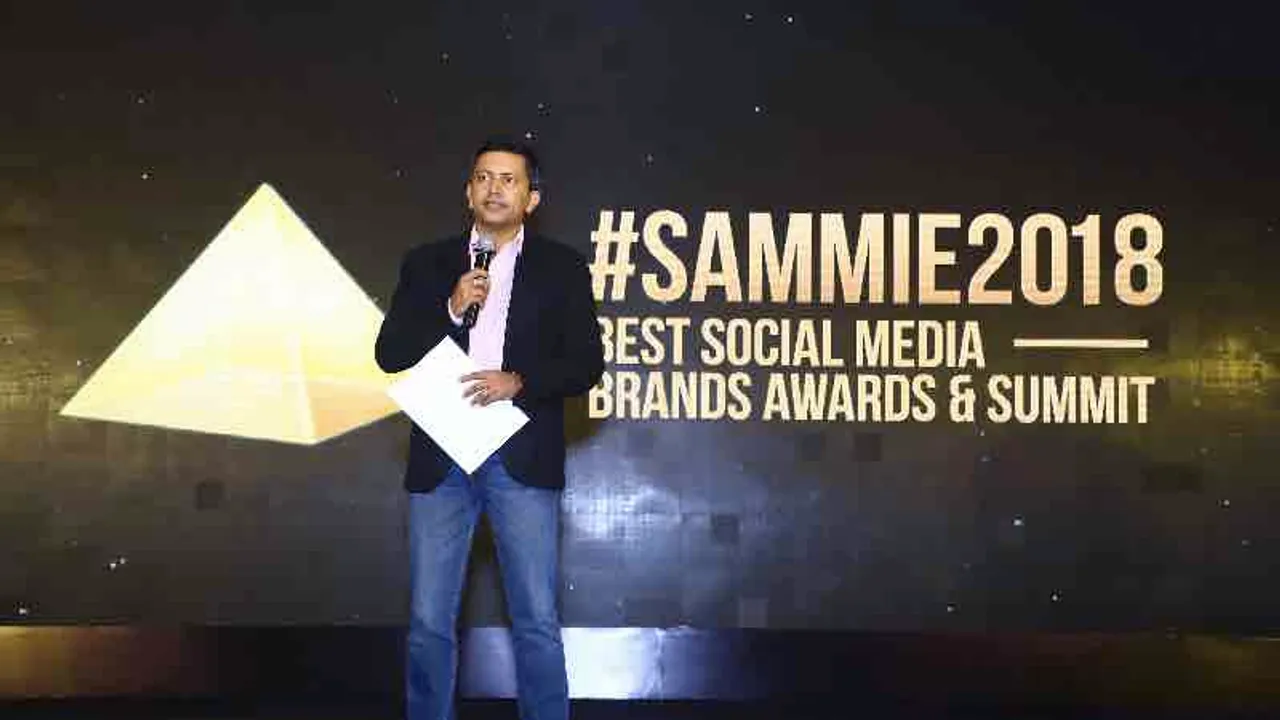 SAMMIE Best Social Media Brands transpired at a glittering awards ceremony in Mumbai's The Westin Garden Hotel on the evening of July 31st.
Winners across 19 categories and 14 special categories basked in the glory of their SAMMIE as they took home some golds and silvers. In  all, 95 Awards were given away across categories, which included 37 Gold and 58 Silver metals. Of which Flipkart raked in three golds in the special category's Best Use of Social Media to launch a product or service, Best Use of Technology to create a seamless Brand Experience on Social Media and Best Use of Social Media to generate leads or generate revenues respectively.
Ola and Manforce Condoms were the Gold winners for Best Social Media Brand in Cause Marketing. The campaign by Grapes Digital conveyed the message and ManForce Condom's core message of responsible pleasure and safe sex very effectively while Ola's #PeekeMatChalao buzzed on social media for many days.
It has to be the visual impact by National Geographic India and Fox Life who use their presence on the popular photo sharing app as a way to take their users on a journey to places across the globe, to educate them about different cultures and perspectives that bagged them Gold metals in Best Social Media Brand - Instagram. Isobar India is the digital agency that devices the core messaging for both the brands.
Apart from these, brands like Reebok  India, Kingfisher & Kingfisher India, Maybelline New York India, Ashok leyland, Jeep India and many more swiped away some metals home with much excitement and pride. Best of the best human brands were honoured that created path-breaking work in the digital spectrum at one of the biggest social media marketing accolades, SAMMIE – Best Social Media Brand (BSMB) 2018.
BSMB this year raked in 230+ nominations from 120 brands across 19 categories and 14 special categories as everyone battles to claim their SAMMIE. The submitted works were judged by an esteemed jury panel helmed by Siddharth Banerjee, EVP Marketing – Vodafone.
Taking it to the next level, Social Samosa also hosted Best Social Media Brands Summit – a knowledge sharing platform where best of the best took the stage discussing upcoming trends, challenges and opportunities. Industry honchos with the likes of BBH India's Subhash Kamath, Linkedin's Virginia Sharma, Youtube India's Bhaskar Ramesh and eminent panelists shared insights through intense debates, healthy discussions, workshops and more.
For a detailed winners list of main categories click SAMMIE Winner List - Main Winners.
For a detailed winner's list of special categories click SAMMIE Winner List - Special Winners