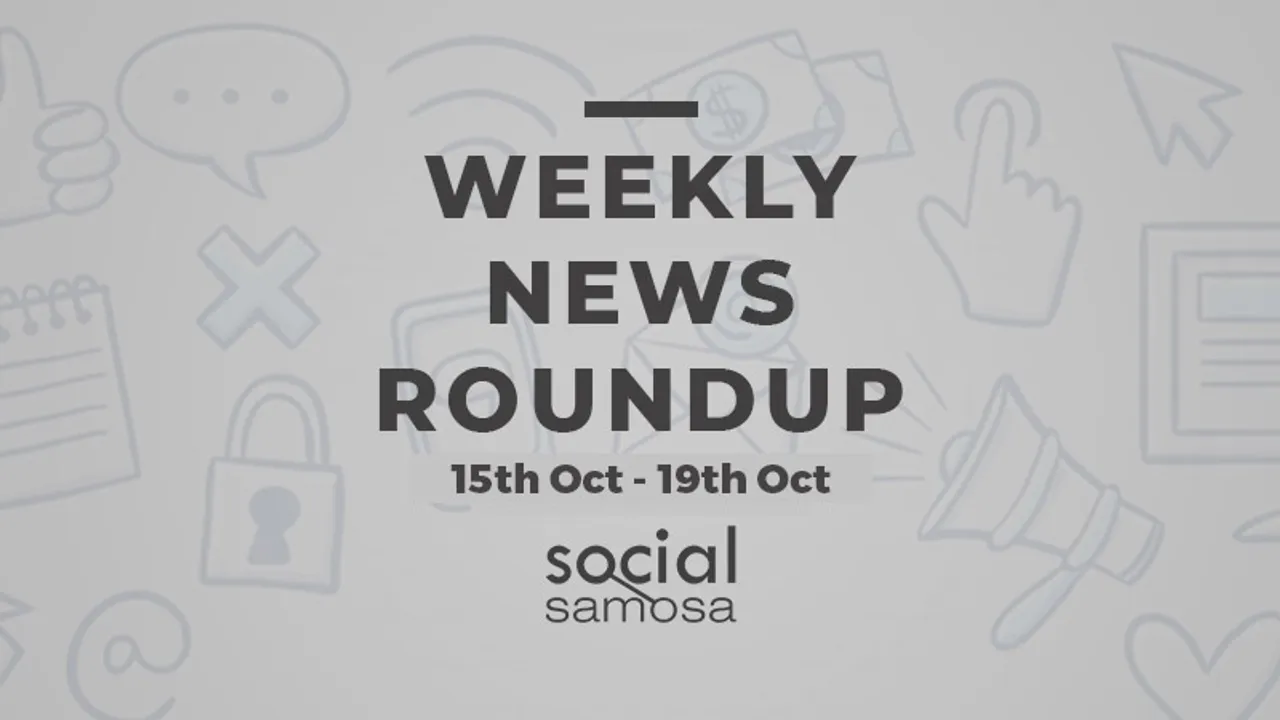 Social Media Platforms are constantly evolving and updating with newer features to increase relevance and stickiness for users, brands and businesses. Here is our weekly roundup of Social Media News this week.
Social Samosa brings you all the latest news, platform updates and trends dominating the digital ecosystem. Social Media News this week was dominated by Facebook's update on the security breach, ISL & Twitter launching new fan experiences and more.
Snapchat launches filters for cats and wants you to try them meow
In a recent update, Snapchat is introducing Snapchat cat lenses, filters for your cat in the frame. The feature may be erected upon the filters based on object-recognition. Read more here.
Facebook gives an update on the 50 mn accounts security breach
Facebook has been investigating the security breach that gave access to names, email addresses, phone numbers , hometown, last ten places checked into, fifteen most recent searches and more to the hackers. Read more here.
Jack Dorsey realizes Twitter's problem of filter bubbles and offers a solution
Twitter CEO, Jack Dorsey, admitted to the problem of Twitter filter bubbles faced by the platform and says it can be resolved by people following topics and not individuals. Read more here.
ISL ties up with Twitter to launch new fan experiences
#HeroISL with @IndSuperLeague launched a host of innovative, interactive new fan experiences for their followers on Twitter. Read more here.
Twittter rolls out annotations for tweets in Moments
Twitter has rolled out a new feature showing annotations in the tweets in Moments, providing context to confirm authenticity of the curated stories shown. Read more here.