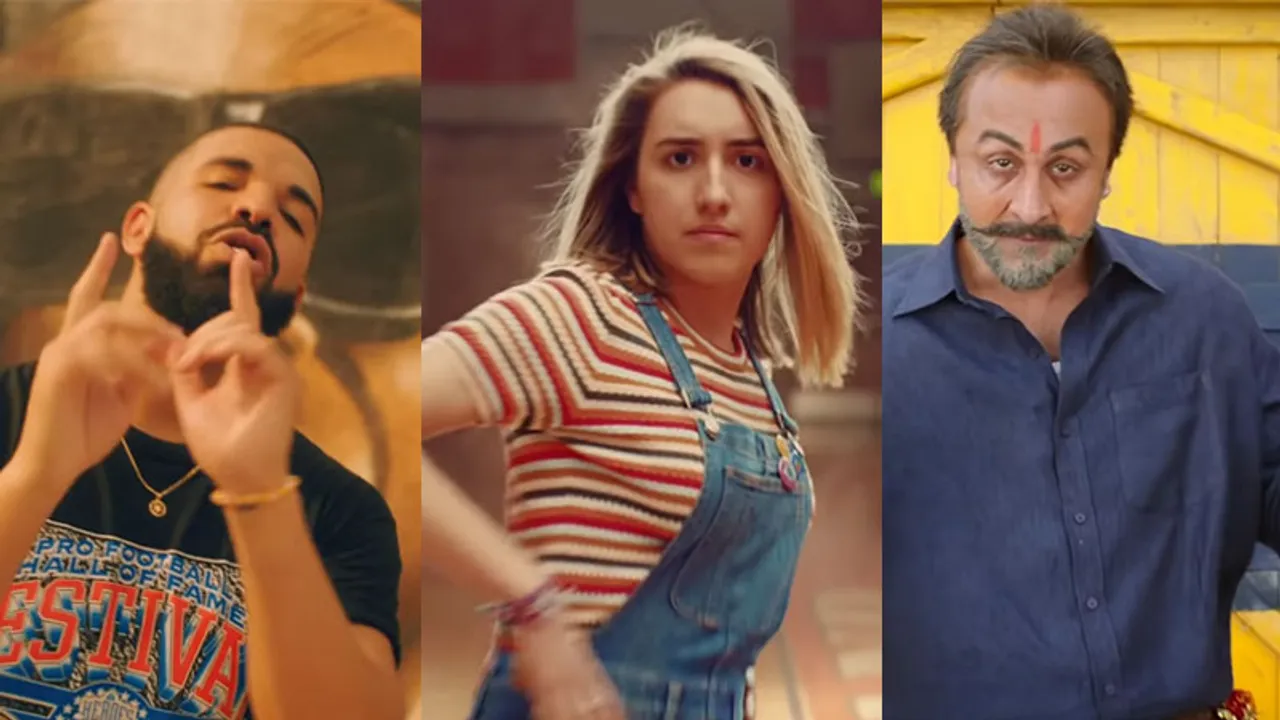 As we prepare to head into 2019, it's time to look back at the year that was in videos and the trends that emerged through YouTube India statistics 2018.
This year, India danced their hearts out to Drake, fell in love with Grandpa Kitchen's Chicken Biryani Recipe, laughed at the raw humor of new comedy kings, enjoyed peppy Bollywood music, learnt the trendiest beauty hack, used waste to create art, and watched the most sought-after movie trailers.
Global iconic moments that took us by surprise
This year was marked by surprising celebrity moments. In February, Kylie Jenner surprised the world with "To Our Daughter," an 11-minute film detailing her pregnancy and the birth of baby Stormi, which was watched over 53 million times on its way to becoming YouTube's global #1 Top Trending Video of 2018. Will Smith vlogged all over the world. Oh, and he also jumped out of a helicopter over the Grand Canyon on a dare. Rihanna started her own "Tutorial Tuesdays" makeup series. And, of course, Beyoncé's live stream from Coachella took #Beychella worldwide. Emerging and well-known YouTube stars also showed up in a big way in the year's Top Trending Videos list, including India's comedy sensation Amit Bhadana who amassed an astounding 11 million subscribers in just one year.
India learnt a great deal!
Research in India, shows that one of the many ways people use YouTube is to learn how to do something -- from day to day questions ("how to tie a tie") to bigger ones ("how to be an Indian fashion designer").
71% of Online Video Viewers go first to YouTube to watch videos to learn something.
This year we saw India learn a great deal -- from new dance moves on the year's biggest Haryanvi super-hit song Teri Aakhya Ka Yo Kajal and Punjabi hit Daru Badnaam to Zumba on Bom Diggy Diggy Bum; to many unique things like Dairy Farming, Magic and Painting; and much more.
Creator Community reached new heights
Topping the list by subscribers is comedy creator Amit Bhadana at 11.8 Million subscribers. Following him closely is another homegrown comedy superstar BB Ki Vines, with over 11.2 million subscribers, and gadget expert Technical Guruji with almost 10.4 million subscribers.
This robust growth reflects the dynamic nature of the Indian creator community, with incredible talent surfacing from across India and especially amongst the regional language creators. These include non-Hindi channels such as Infobells (Telugu), Village Food factory (Tamil) and Madhurasrecipe (Marathi).
Bollywood got India grooving
2018 also saw new records being set and old records being broken in overall views for Indian movie trailers. Sanjay Dutt's blockbuster biopic, 'Sanju', played by Ranbir Kapoor was the most trending movie trailer of the year with 60M+ views. This was followed by Rajnikanth and Akshay Kumar starrer 2.0. Music remained a favourite, with the year's biggest super-hit song Bom Diggy Diggy Bum at the number one position, followed by Punjabi track Laung Laachi by Mannat Noor and Guru Randhawa's Made in India.
Brand ads were loved by millions
Over the years, YouTube has become a platform for brands to catch consumers' attention. Building on the trend of emotional storytelling, the top two ads this year are themed on bonds between family and friends. Topping the charts this year is Hyundai's 20 years of Brilliant Moments ad, focusing on moments treasured for a lifetime; followed by Samsung's #voiceforever campaign their first personalized AI voice assistant can help Motor Neuron Disease patients.
Cumulatively, the ten ads in this year's leaderboard have clocked an incredible 18 million hours of watch time, 88% of which came from mobile devices.
YouTube remained among the top video entertainment hubs – with over 245 million monthly active users as per ComScore. Milestones such as 300 channels crossing 1 Million subscribers this year, three creators crossing the 10 Million subscriber mark and T-Series surpassing the glorious 50 Million subscribers, shows the power of YouTube's growing creator ecosystem and its ever diverse content. While music, comedy, food/recipes, continue to grow, learning & edu, beauty, DIY and dance emerged as the fastest growing verticals with many new subcategories.
Top Creators 2018
Top Trending Videos: Global
Top Trending Videos: India
Top Trending Music Videos: India
Top viewed ads: India
YouTube Rewind brings together the biggest music, trends, memes, and characters from the past twelve months featuring today's biggest YouTube stars and mainstream personalities. Head over to the YouTube India Rewind channel and explore all the trending videos of the year!