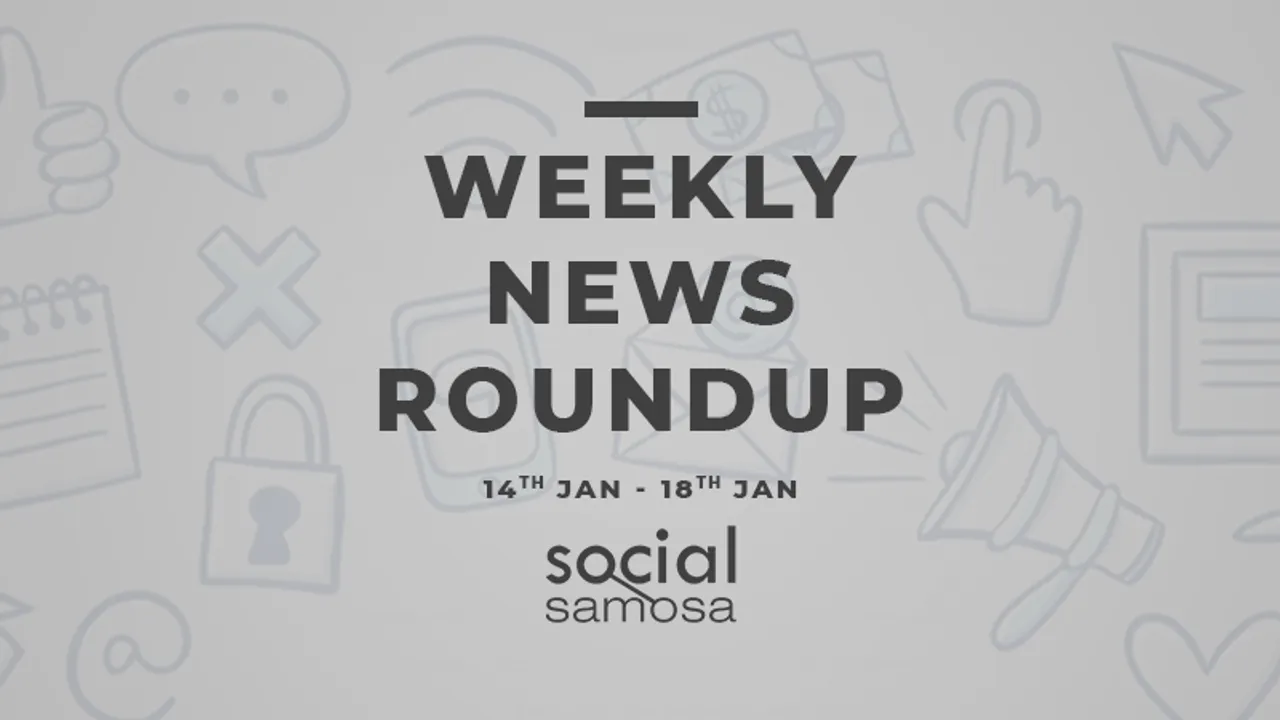 Social Media Platforms are constantly evolving and updating with newer features to increase relevance and stickiness for users, brands, and businesses. Here is our weekly roundup of Social Media News this week.
Social Samosa brings you all the latest news, platform updates and trends dominating the digital ecosystem.
Social Media News this week was dominated by Facebook redesigning Camera and strengthening political advertising guidelines prior to General Elections in India, Twitter launching "sparkle" feature on Android, and more.
Facebook Camera's selfie mode, Stickers, and more are being redesigned
Facebook Update – Facebook Camera's Selfie Mode will be transforming to Selfie Efects, being available to the other modes like Boomerang and Facebook Camera Stickers are being redesigned too. Read more here.
Facebook is using Stories to promote Events
Facebook Stories Update – Facebook is testing a new feature on Stories to share Events. The stories would come with tappable stickers revealing event details and a link to the event page. Read more here.
Twitter restores reverse-chronological feed on Android
Twitter users on Android can now tap on a sparkle button and switch between the most recent tweets and the most popular tweets. Read more here.
Facebook strengthening advertising rules prior to General Elections
Facebook Inc told Reuters on Tuesday that it would extend some of its political advertising rules and tools for curbing election interference to India, Nigeria, Ukraine, and the European Union before significant votes in the next few months. Read more here.
Twitter bug exposes private accounts' tweets on Android for five years
Twitter revealed an issue they came across; their Protect your Tweets option was disabled for accounts if certain account changes were made. Read more here.