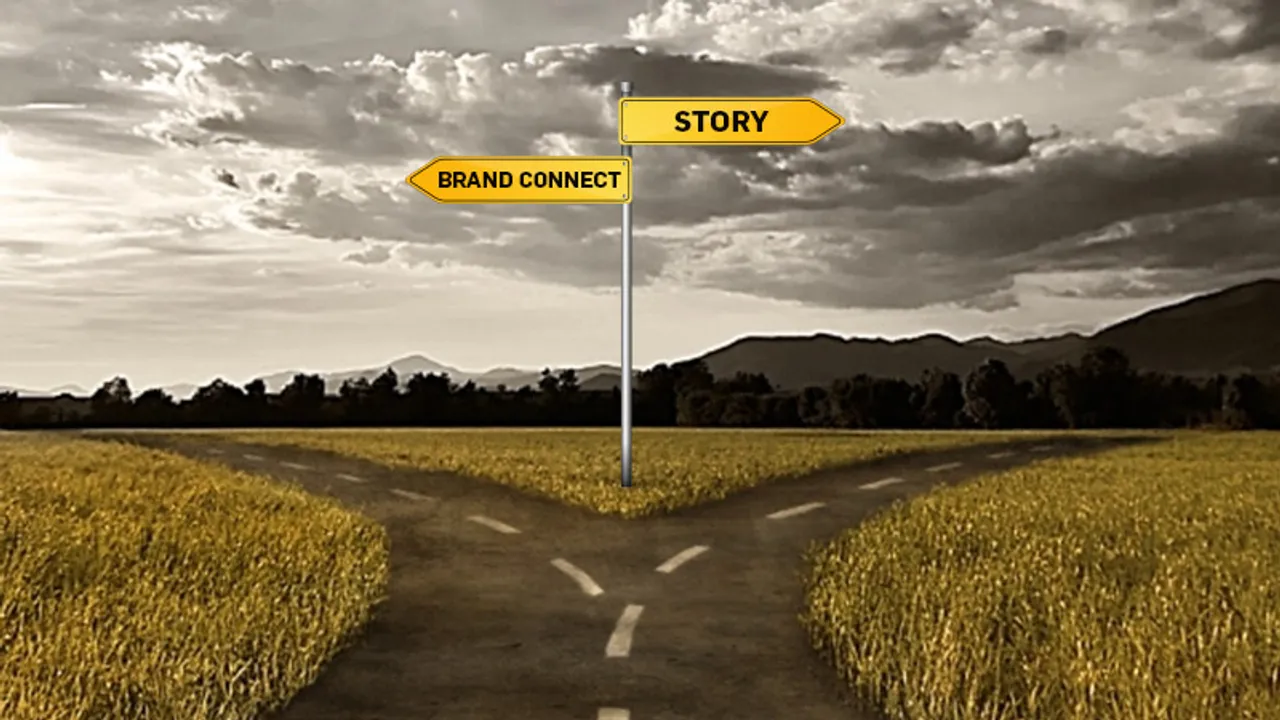 Are new-age marketers missing out on 'brand connect'? Experts examine the tale of the missing brand connect and its implications.
Steve Jobs once said 'The most powerful person in the world is the storyteller. The storyteller sets the vision, values, and agenda of an entire generation that is to come'.

From Tata Tea's 'Jaago Re' to Ariel's #ShareTheLoad - highly acclaimed campaigns supported by an agenda of purpose-driven storytelling and exceptional idea led them to win several accolades.

It won't be wrong to say that 'Purpose' and 'Cause' have become a prominent 'branding tool'. The era is literally gone when 'selling the product' was the only objective. In an interview to Mumbrella Asia, Prasoon Joshi, McCann Worldgroup India CEO and Asia-Pacific Chairman mentioned that earlier public service was compartmentalised and an area for NGOs. "Today, brands are extending themselves not just into public service as charity, but as a brand-building tool. However, a social concern that is trending should not lure a brand into making that its purpose."

Amidst all this, what takes a backseat is 'Brand Connect'. What is the relevance of the story in the brand's product portfolio?

Emotional bonds and storytelling - only way forward?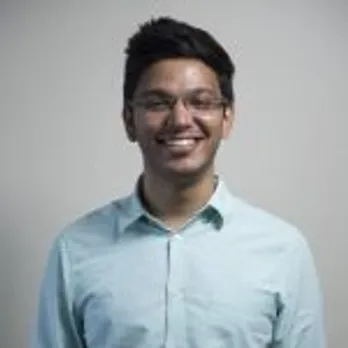 "Definitely not the only way," exclaimed Aditya Mehendale, Group Creative Manager, Schbang. Indian brands in the past have often leaned on emotion as a powerful lever to appeal to the masses. However, in the changing advertising landscape, brands are fast realizing that there are multiple ways of translating insight into a creative, with multiple format options helping decide the voice of the story.

Emotions are easy to sell, they say. The icing on the cake is when they are amalgamated in a strong concoction of personified stories. Story consultant and author Robert Mckee vouched for the power of storytelling when he said, 'Stories are the creative conversion of life itself into a more powerful, clearer, more meaningful experience. They are the currency of human contact.'
According to a Havas Report, more than 60 percent of consumers in India care about the social impact of products, the effect of the product on society and would like their favorite brands to play a much larger role in society.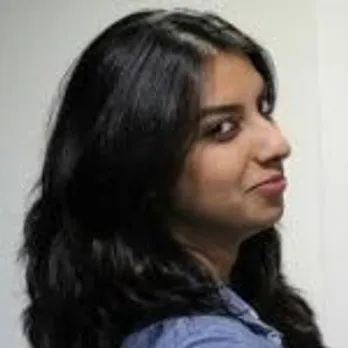 Putting spotlight on the trend, Manika Juneja, AVP - Operations (West), WATConsult stated that the format of the narrative could be disruptive, emotional, humorous, aspirational and it can be decided based on the objective of the marketing campaign. However, she is of the view that storytelling is not the ONLY way forward for advertising.

Echoing similar views, Prashanth Challapalli, COO, Leo Burnett Orchard exemplified by stating that 'A chewing gum doesn't need an emotional bond to succeed. In fact, no one really wants an emotional connect with a chewing gum.' "You need to create trust, relevance and familiarity for brands. You can dial up one of these attributes or all of them depending on what stage the brand is in."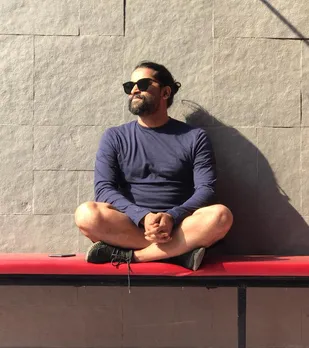 India as a market is highly driven by emotions, culture, and relationships. Contrary to the above three, Hemant Bhandari, Founder & Director, Chrome Pictures asserted that creating emotional bonds is the only way forward for advertisers. "Gone are the days when information dissemination was the only job within advertising," he said. "Now we have to break the tough callouses of short attention span, entertainment consumption needs to get across our point."

Russell Barrett, CCO & Managing Partner, BBH India too agreed that emotions are a brilliant way to connect with your audience. But the other end of that line of the connection must be in the brand. He added, "It must come from a place that the brand owns. Anything else is an indulgence and creativity should be used as a secret weapon and not an indulgence."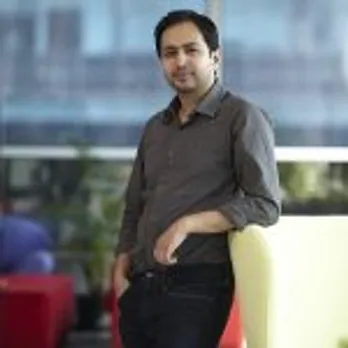 According to Kartik Smetacek, Joint National Creative Director, L&K Saatchi & Saatchi in advertising there are no blanket truths. Each category, audience and problem demands its own customized, calibrated solution. It could be a clever tweet, a funny gif, an immersive game, and in some cases, a moving piece of film.
On the other hand, Mithun Mukherjee, Associate Creative Director, Grapes Digital would like to think that creating emotional bonds is not the only way, but rather, the popular way. "Some brands will continue to go overboard in trying to impress the audience, but the smart advertiser will always look for the perfect balance between product truth and a great narrative that showcases it."
Long Format Content & Digital
Mukhrejee is of the view that the impact in the truest sense might rest with the longer format, but shorter snippets manage to grab eyeballs. Juneja also believes that both short and long content format has value on digital. "A shorter format such as bumper ads, sponsored stores, motion graphics cut through the audiences."

"It's never about the duration. It's about the story, have sarees made shorts extinct?" quipped Bhandari. Smetacek seconds with the impact Geico has had with its pre-rolls".

Barrett thinks it's quite stupid to believe that the only reason digital should have a longer format than TV is media cost. According to him, an ad or a piece of content should only be as long as it needs. Meanwhile, Mehendale bets big on the notion that on digital, let the medium and it's the psychology of use determine the length.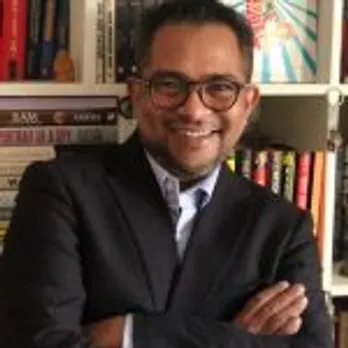 While we are caught up in the long form vs short form debate, people are happily watching 8-minute long cat videos or 15-minute highlights of how Dhoni took India to victory. "In the online world, people don't follow brands. They follow their interests. Long form vs short form comes into the picture only when you run performance marketing campaigns or youtube pre-rolls which have a very specific lead generation objective," shared Challapalli.
Where is the BRAND CONNECT?
In 2017, Mirinda initiated an exam pressure campaign, #ReleaseThePressure raising questions around how relevant it is for an aerated cold brand to associate with children's mental health. Missing brand connect is very common for festive campaigns, where many brands associate with similar causes and storytelling.
Smetacek thinks that digital is on-trend medium and advertisers are jumping in without perhaps considering how the format works and what it can achieve for them.
An idea could be great but it can only work for a brand when it fits the brand personality and communication. The consumer of today's day and age are exposed to several campaigns on a daily basis and so it is easy for them to spot the force-fit of a brand in a narrative. Juneja affirmed that Brand misfit can cause a major backlash and need for some serious damage control if it's to survive.


A very recent example of this kind can be found in the All Out's #MujheSabNahiPata. Beautifully scripted, well shot and on point dialogues, the 4-minute ad film loses its spot amidst the Tough Mom and her day to day challenges. As the end nears, it becomes difficult to even identify which brand is the story trying to connect with.
"Most brands don't have a content strategy or a content marketing strategy. It's either let's produce 10 videos for 20 lakhs and put them on youtube and Facebook or let's ask one of the content creation companies to do a video for us," noted Challapalli.  The amount of effort and time that brands put into crafting their brand or communication strategy doesn't go into crafting a content strategy. This happens because the content is not really understood well. Most people end up writing scripts for content the way they would write TVCs. And no one really looks at the distribution or marketing channels because that is often the domain of the media agency.

Mukherjee thinks "Then there are brands that want to ride the 'topical wave' and are desperately trying to jump on to a train that's already on its way out."
According to Mehendale digital content race is an undeniable contributing factor to growing brand misfit. In the race to make stackable content, brands can easily lose sight of their own product story, which for any content piece with an advertising motive is a bad move. Bhandari thinks that some darts might be off target, but calling them misfits would be rather harsh as self-aware brands, in the hands of a right custodian are on journeys of self-discovery.
Mehendale opined that "Layering product over a foundation of sentiment isn't necessarily a bad strategy. Brands such as Vicks have consistently done that. The sentiment has been the 'The Touch of Care', a sentiment which Vicks as a product can deliver on, but the bigger story isn't that, the bigger story is that Vicks stands for Care. Which in the long- term, is a far stronger consumer association."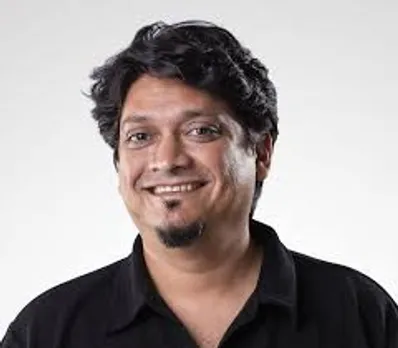 We need to at the outset agree that great advertising is persuasive and is not mere promotion. It's not that promotion doesn't work. It does, in the short term. But soon brand custodians start to realise there's no brand loyalty/love/connect and that one needs to build a brand with a little more depth. That's where persuasion comes in. "We search for a way to connect with a changing, diverse audience and it's amazing when the audience is touched. But things fall apart when the other end of that connection-string isn't firmly attached to the brand. An example of a campaign that connects beautifully is Nike's Kaepernick campaign," shared Barrett.

Meanwhile, Juneja feels that brand sentiments and selling go hand in hand. If a brand won't fulfill its promise & have positive sentiment, it will never be able to sell and if the brand won't sell, how will it ever be able to generate any sentiment. Hence, if a brand connects with its customers the payoffs can be huge. Smetacek too thinks thinks good advertising has always used sentiments to sell. An insight into a consumer's life is at the core of impactful communication. However, in the race for likes and shares, ads occasionally sacrifice brand connect for consumer connect. So you have a video that virals, but nobody remembers which brand it's from. The glut of Mother's and Father's Day ads usually fall into this trap.

Horses for courses. You don't always have to sell and neither do you always have to play on sentiments. Challapalli noted, "Everyone wants to be 'Always On'. What brands need to ask themselves is, 'Am I always relevant?'. In today's age, context plays a huge role in how successful a brand is. Just because you have a twitter handle, you shouldn't tweet about everything under the sun."
It's no news that brands are prioritising 'sentiments' over 'selling' and the result is 70% of brands joining the causevertising bandwagon. Mukherjeestated that "Two extremes of the spectrum would be the Fog Tsunami Ad and the Axis Mutual Funds Ad featuring responsible Bijoyda. Both weave tall tales, with the product coming in at rather interesting junctures. Do they ensure that the ad talks back about the product? Maybe. Will it get people to pick up the product? It's for the business teams to answer".
"However, there are still some brands that are focusing on the selling phase," observed Bhandari. Samsung serviceman who goes to a blind school to fix a TV is overtly sentimental and dilute on brand connect, whereas the Google Reunion AD has created a desired lasting impact on the minds of the audience.
Expert Mantra
Russell Barrett: The purpose of an emotional piece of content should not just be to make the audience cry, laugh, think, share, remember. These things are the outcome. The purpose should always be to help your brand connect with its audience in an interesting and memorable way.
Hemant Bhandari: It's about being authentic in the values and not following the bandwagon. I'd say populism should take a back seat, and honesty should be the clarion call for all brands who want to go to the next level.
Manika Juneja: An idea should mirror the brand ethos and personality seamlessly across touchpoints. Having the right creative message always takes precedence over being in the right time or right place when it comes to measuring the success of any brand.
Mithun Mukherjee: Pick an insight, work around it, use to draw your creative idea. While most wouldn't like to admit, a 'hack' that is often used is identifying a story and trying to retrofit the brand back. This only ends up creative empty bangs with almost no recollection about the brand or product. Sometimes, this also leads to creating recall for a completely different category and product altogether.
Prashanth Challapalli: Does it make sense for me to say this or do this? Does it help my consumers or myself? Do I really know enough about this topic to say something? It's like 'Drunk Tweeting'. Don't let your emotion cloud your judgement. When in doubt, don't! I think it all boils down to common sense. Brand building and advertising is a serious business. In the age of social media, you can't afford to get carried away because a single tweet or post or video that is inappropriate or insensitive can do a lot of damage. The reality today is that social media can damage your brand faster than advertising can save it.
Aditya Mehendale: The crucial factor for me is the medium where the story is playing out. Each medium has its own innate strengths, working the creative into that so that it fits natively into it is going to determine the ultimate success for the brand. After all the internet was born on the premise that the medium is the message.
Kartik Smetacek:The ingredients for creating persuasive communication are the same irrespective of medium. A relevant consumer insight leading to an engaging story with seamless brand integration. Though admittedly, it's easier to preach than to practice.