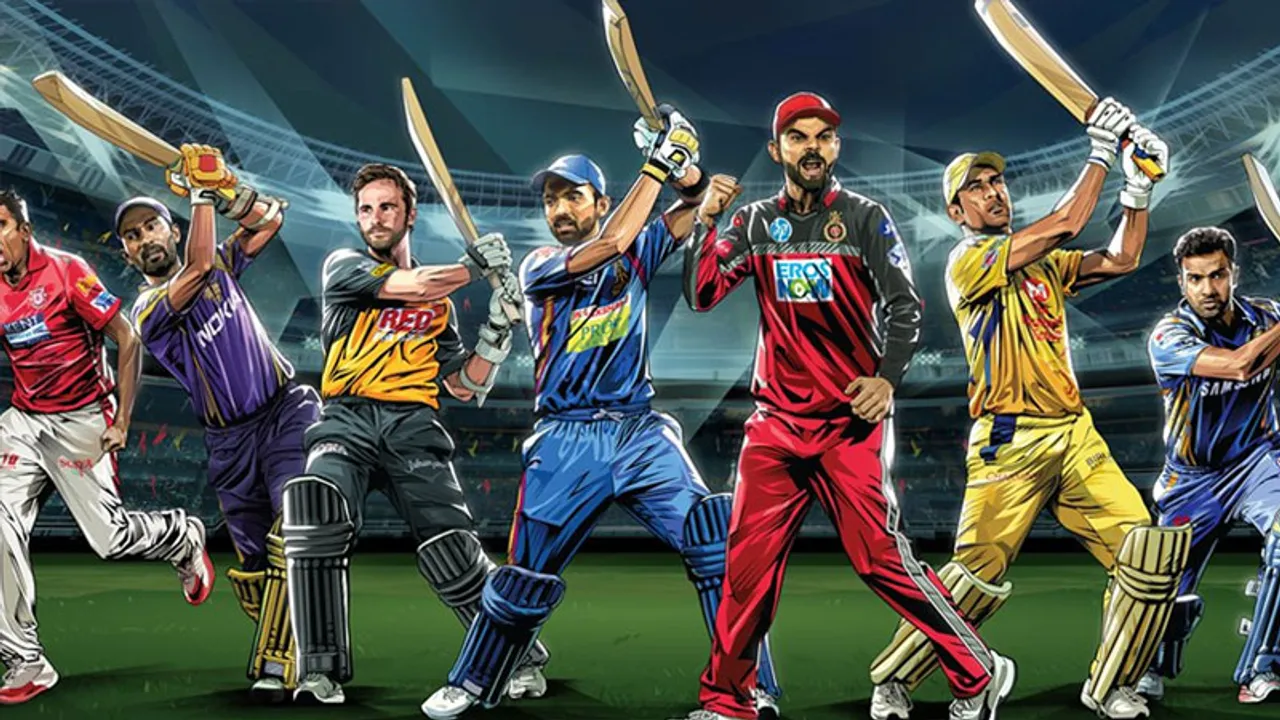 IPL is back with it's twelfth edition and the parade of brands and teams' collaborations are here to make the most of it's digital and televised presence. Take a look at IPL 2019 Brand Collaborations …
In 2018, Twitter recorded over 18.8 million tweets about #IPl concluding IPL 2018, which was a 100% jump in conversations on the platform since 2017. And, with 425 million posts, comments, and reactions by millions of fans around the finale drove the highest level of conversation Facebook has measured for any IPL.
Star India saw 700 million viewers across platforms, out of which 200 million streamed IPL 2018 through Hotstar, according to Rapid TV News.

This year, Yupp TV has acquired the rights for the digital broadcasting of IPl in  Australia, Continental Europe, Singapore, Malaysia, Sri Lanka, and RoW including South & Central America and Central & Southeast Asia.

Vivo paid a sum of about 4,480 million Indian rupees as title sponsorship fee between 2017 to 2022, according to Statista.

According to CricketNext (News18), an estimated 60% of IPl's revenue is generated from sponsorships.
DLF became an official partner for 2008 to 2012 after paying 200 crores and Pepsi paid an estimate of 397 crores to become the official sponsor for 5 years, but discontinued in 2016 after the spot-fixing scandal.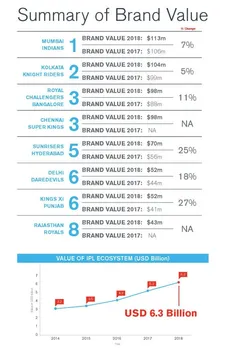 Take a look at a collated list of IPL 2019 Brand Collaborations

Beardo X Kings XI Punjab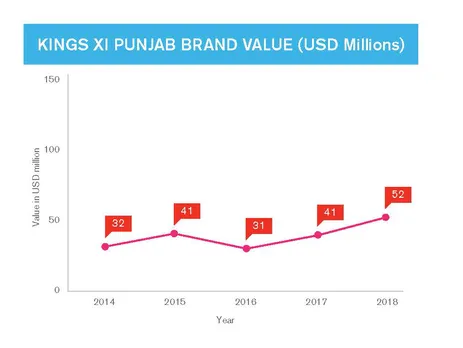 Beardo partnered with Kings XI Punjab. Beardo is the the official 'Grooming Partners' for the Kings XI Punjab this season.
Commenting on the association, Satish Menon, CEO, Kings XI Punjab said, " I welcome Beardo to Kings XI Punjab, knowing that we have the right partner with whom we can create a unique future with new ideas".

Sunrisers Hyderabad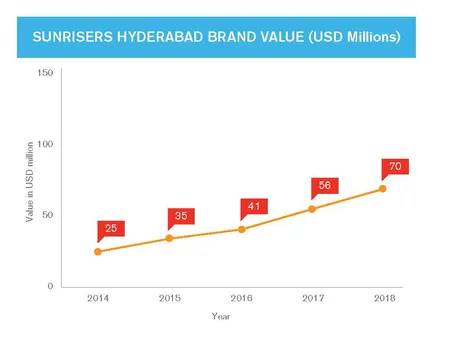 GRADO
GRADO from the House of GBTL and OCM joins forces with Sunrisers Hyderabad (SRH) as their Principal Sponsor and Cotton Blazer Partner for 2019.
K. Shanmugham, CEO, Sunrisers Hyderabad said "We are delighted to welcome Grado as the principal sponsor with Sunrisers Hyderabad for the forthcoming season Grado is a prestigious brand in the luxury fabric segment and their philosophy resonates with ours."

Coolwinks

Coolwinks announced its association with Sunrisers Hyderabad (SRH).
Ganesh Iyer, CEO, Coolwinks said, "It is a great pleasure to be associated with Sunrisers Hyderabad Team 2019 as their Principal Sponsor. This association, being the first for Coolwinks, opens up many avenues for future ventures in the field of cricket."

Goibibo X Kolkata Knight Riders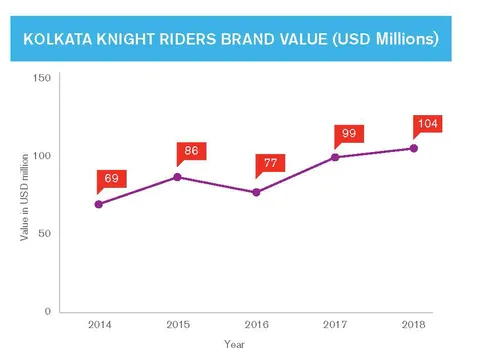 Goibibo launched its Travel Cash Fest campaign by signing up with Kolkata Knight Riders & Royal Challengers Bangalore. The campaign is aimed at generating excitement and gaining traction among young Indians by bringing together Cricket, Bollywood and passion for Travel. The campaign features Deepika Padukone, Shah Rukh Khan & Virat Kohli.
Saujanya Shrivastava, CMO, Goibibo said, "While celebrating the game India loves, the campaign will not just spur but also reward travel aspirations of a young India on the move."

Royal Challengers Bangalore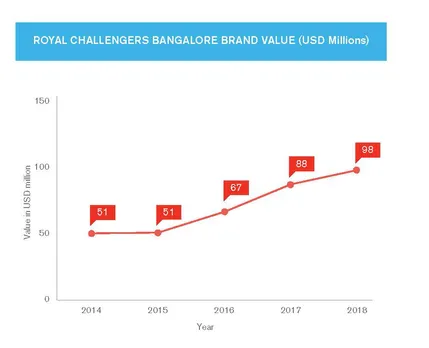 Goibibo

Goibibo by signing up with Kolkata Knight Riders & Royal Challengers Bangalore launches the Travel Cash Fest campaign featuring Deepika Padukone, Shah Rukh Khan & Virat Kohli.
Hemant Misra, Managing Director at Magic Circle, the creative agency of the campaign said, "Using the ammunition of multiple celebrities in a meaningful and engaging way to present the travel cash construct on Goibibo made the challenge for us even greater this time.  While rivalry has been used often in cricketing context, we spun it around to a rivalry that works at scoring more not simply to win the match but to win travel cash."

Max Life Insurance

Max Life Insurance today announced its partnership with Royal Challengers Bangalore for the upcoming T20 season. As a part of the partnership, Max Life Insurance will be the official life insurance partner of the Bengaluru team for T20 League.  
Sanjeev Churiwala, Chairman of Royal Challengers Bangalore stated,  "We are happy to be partnering with Max Life Insurance, a life insurer that also has one of the best claims paid ratio currently in the country. We aim to drive the message of the importance of financial protection through this partnership."
COLORS X Mumbai Indians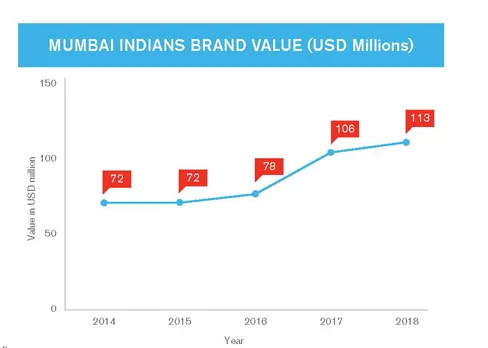 COLORS, from Viacom18 partners with Mumbai Indians. COLORS has come onboard as the Principal Sponsor for the Mumbai Indians. Mumbai Indians Spokesperson said, "Through the journey this IPL, Mumbai Indians and COLORS will create consumer centric entertaining content, which we hope our global fans will appreciate and associate with."
Jetking Infotrain Limited X Delhi Capitals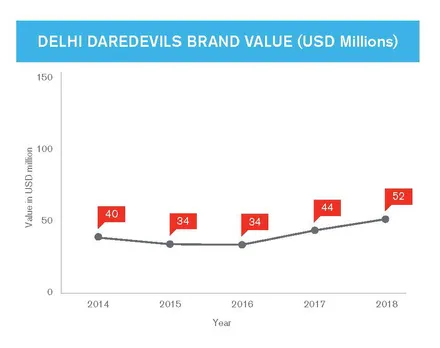 Jetking Infotrain Limited is the Official IT Skills Training Partner of the Delhi Capitals. Jetking will begin a one-year association with the Delhi Capitals. The agreement between the two organisations will see Jetking feature as an Official Partner on the Official Jersey and back of the helmets and caps of the Delhi-based franchise.
Siddarth Bharwani, Vice President- Marketing and Brand, of Jetking Infotrain Pvt. Ltd. said "Through this association we would like to reinforce our stance on the importance of skills in any profession be it sports or IT".
Are there any IPL 2019 Brand Collaborations we have missed out on? Let us know in the comments below or write to us on content@socialsamosa.com.
Featured Image Credits: BizAsia