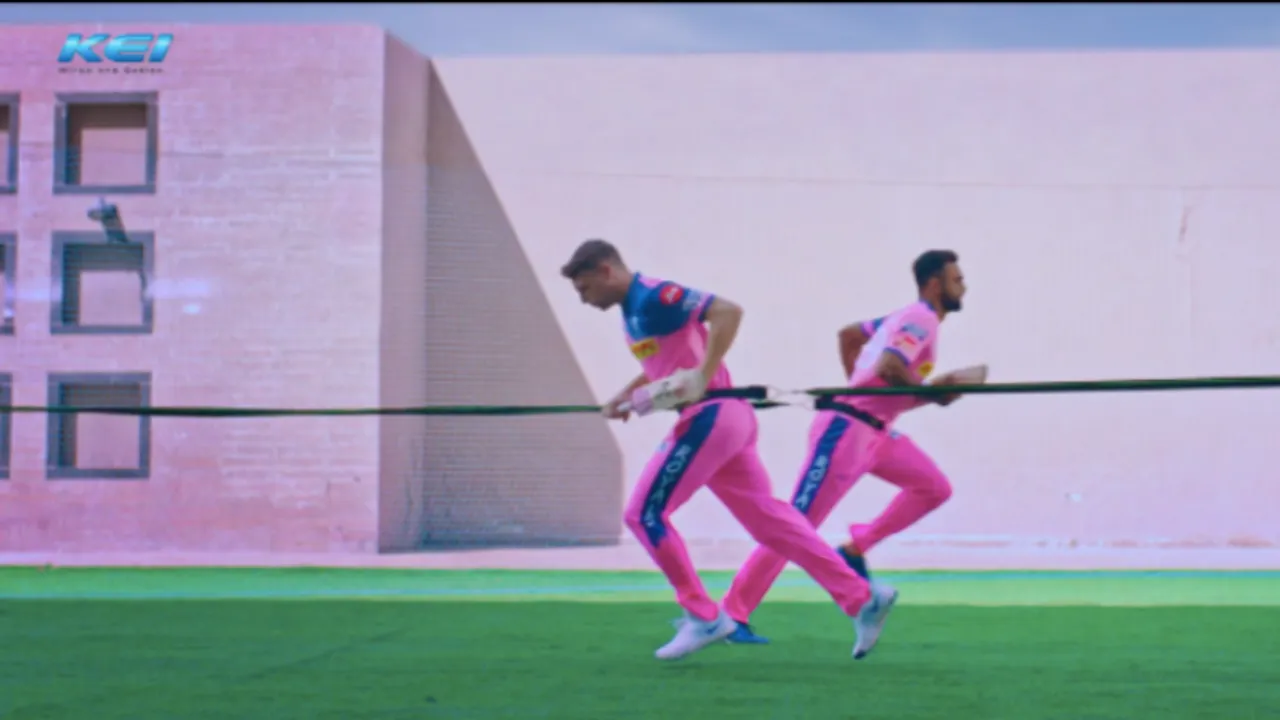 KEI Industries Ltd., in the 12th edition of Indian Premier League, joined hands with Rajasthan Royals for a second consecutive year as the exclusive partner.
Marking the association, the brand launched it's IPL themed campaign Tension free ya Tension Spree Campaign to carry forward and push it's new communication 'Har Tension Sahe, Chalti Rahe'.  Featuring Ajinkya Rahane, Jaydev Unadkat and Jos Buttler, the film depicts the hardships and strenuous training the cricketers go through before the IPL matches to make them strong enough to face any challenges that may come their way. The whole idea revolved around the concept that there's a captive audience that's thinking cricket, cricket and only cricket all the time
Meanwhile, the campaign strategy was to optimize the captive audience that was already engaging with the brand as their attention was being captured with interactive digital contests run across their official handle on Twitter, Facebook and Instagram. 'Guess the Player', 'Guess the playing Pair' and 'Guess to Win' saw active participation from over 60k users, claimed the brand.  The company optimized this captive audience by challenging them to various games and engaging conversations on social media regarding cricket to generate positive sentiment for the brand.
Adding to that, KEI plans to launch an interesting 'Live Tension Metre', a social listening tool used to monitor positive and negative keywords within social conversations around cricket and IPL in general, thereby exhibiting if the fans are 'TensionFree' or on a 'TensionSpree'. This initiative will amplify the messaging of KEI's new positioning, Har tension sahe, chalti rahe.
As a part of this partnership, the Rajasthan Royals team will proudly sport KEI branding logo on their jersey. The audience too will experience visibility of the brand at the stadium and on match tickets. In order to connect with the team supporters, present at the stadium, KEI has also set up a 'Selfie Booth' to boost and cheer their engagement during matches. KEI Industries' first association with the team in 2018 had their social media campaign 'Halla Bol!'