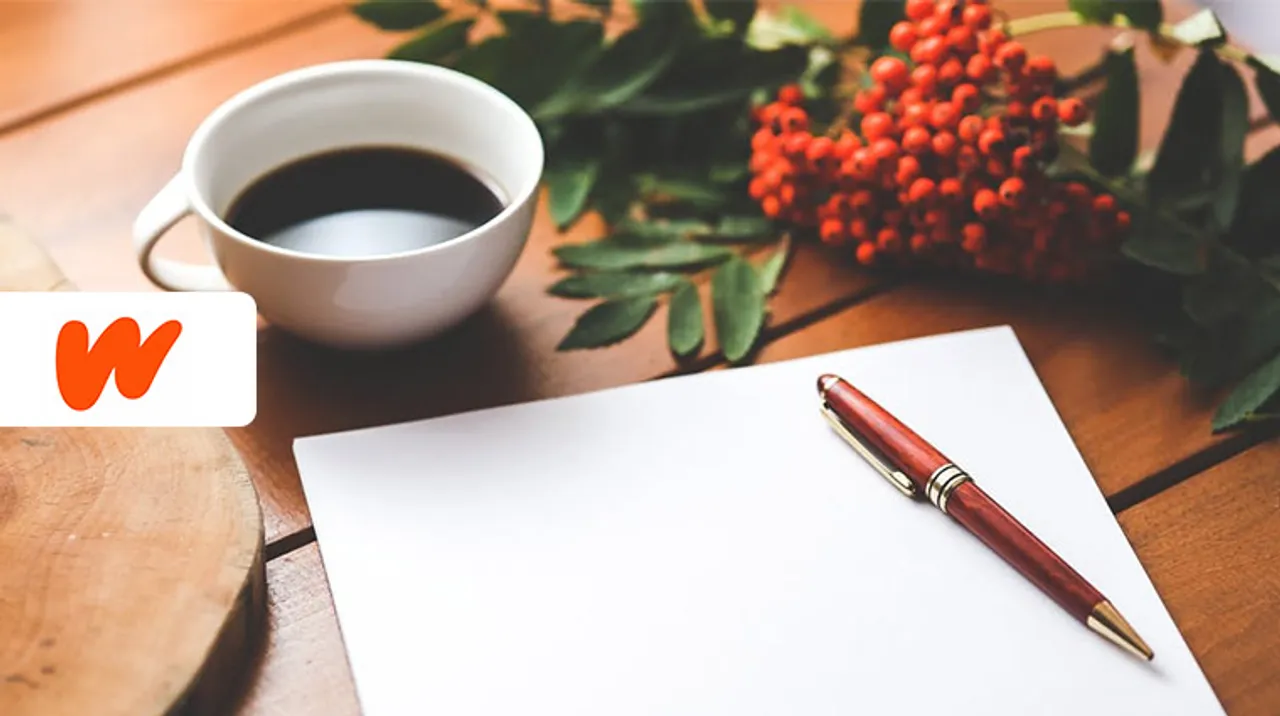 About the Platform.
Wattpad is one of the largest social storytelling app, a community of 70 million monthly users who write, discover, and share stories from science fiction to romance and everything in between. Using our Story DNA machine learning technology, we leverage the data and insights from the more than 565 million story uploads that have been shared on the platform to find the next best-seller, hit TV show, or blockbuster film. We then partner with the entertainment and publishing industries to turn the best stories with built-in audiences into movies, TV shows, books, and new forms of digital media. 
Wattpad originated in 2006, as the result of a collaboration between co-founders Allen Lau and Ivan Yuen to help entertain and connect the world through stories. 
For the past thirteen years, Wattpad has been transforming how readers, writers, and now Hollywood studios, find amazing stories. Wattpad created amazing opportunities for writers to reach a global audience, and for readers to find life-changing stories. Around the world, nearly a thousand Wattpad stories have been published as books or turned into TV shows, films, and digital media projects. In publishing alone, hundreds of Wattpad stories have been published as books and many have become bestsellers.
Whom do we cater to?
We have something for everyone! Wattpad is one of the most diverse communities of readers and writers on the planet.
Every type of writer, fan, genre, identity, and age group is represented on Wattpad, all connecting over stories. We are a place where people who can't find their stories on bookshelves come to see themselves represented. This is what makes Wattpad such an important place for different communities in India and all over the world. 
What do we offer to our consumers?
We offer consumers something simple: a place to read, write, share, and connect over stories. Whether you're a reader looking for new genres or a writer looking for community, feedback, or just a place to share your work on a global stage, Wattpad is where stories live. 
What motivated us to startup?
In the early 2000s, Allen Lau and Ivan Yuen were both independently working on a mobile reading app. Eventually, the two friends and colleagues discovered they were both building a similar application, and they came together to start Wattpad. 
The idea was simple enough, but in the era before the iPhone, broadband internet, and mobile applications, it was profound: the future of reading and writing would be done on mobile devices. 
Today, with a global community of more than 70 million monthly users, including four million writers, hundreds of published books, New York Times best-sellers, and hit TV shows and films that started as Wattpad stories, Wattpad has transformed how people share and connect over stories. And along the way, the company has disrupted publishing and entertainment, bringing data, technology, and new innovations to these industries. 
What's in a name?
Naming a company and app is all about simplicity. With just two syllables, Wattpad is easy to pronounce in most languages. The meaning of Wattpad is rooted in "Watt," to signify electricity and a "pad" that invokes a place to jot down ideas, the genesis of a great story.
How do we see Social Media?
We're entering an era when people are starting to want something more meaningful from social media. They want to connect over positive things. That's why we are in such a unique position. Wattpad is a place where people can share and connect over stories. In many ways, Wattpad is like the world's largest library, book store, and book club, all in one place! 
Wattpad is also known as the safest space online for diverse communities. Everyone is at home on Wattpad. 
Currently, we are...
Currently, we have over 70 million monthly users, including four million writers. Over 565 million story uploads have been shared on the platform. 
Our biggest challenge was.
With nearly half a billion story uploads shared on our platform to date, sorting through this vast amount of content is a major challenge and undertaking. That's why we've invested in machine learning to help us improve personalization and story discovery on Wattpad. Our Story DNA Machine Learning technology helps us ensure Wattpad users have a personalized experience on the platform, which serves up content that is specific to their individual tastes. At the same time, this technology allows us to find hit stories faster so we can publish them as books or adapt them for TV and film. 

We want to dominate the world by..
Our vision is to entertain and connect the world through stories. We're creating opportunities for writers all over the world to build a global audience, make money, and see their stories come to life in new formats. 
We're making moolah by...
Wattpad is VC-backed and we generate revenue in a number of ways, including advertising and brand partnerships; Wattpad Studios and Wattpad Books projects that turn Wattpad stories into books, TV shows, and films; our subscription tier Wattpad Premium; and exclusive content from Wattpad Supported Stories, our paid content program. In India, with Times Bridge as the conduit for our growth, we are forging the right partnerships and immersing with the right cultural context in this diverse and exciting region.  
The Industry as we foresee
The Indian media industry is booming, and we have something no one else can offer: millions of data-backed stories from Indian writers to power local and international Indian productions. India is set to become one of the top ten global markets for OTT. We want to work with everyone in the industry to power this explosive growth in storytelling on every medium. We are investing in India, growing our business and community in the country, and creating global opportunities for Indian storytellers. India's mobile penetration is some of the highest on the planet, making it an ideal market to expand our business.  
India is home to some of the most creative storytellers on the planet, with the most exciting literary and entertainment sectors anywhere. With millions of Indian users and stories already on Wattpad, we're in an ideal position to help local Indian writers build a global audience, and help Indian studios and publishers find new voices.  And Times Bridge is enabling this journey for us.
Lastly, Are you hiring?
Yes, we are currently hiring a variety of positions in our Brand Partnerships, Engineering & Data, Content & Creator Development, and Design teams. Check out our jobs page at https://company.wattpad.com/work-at-wattpad.