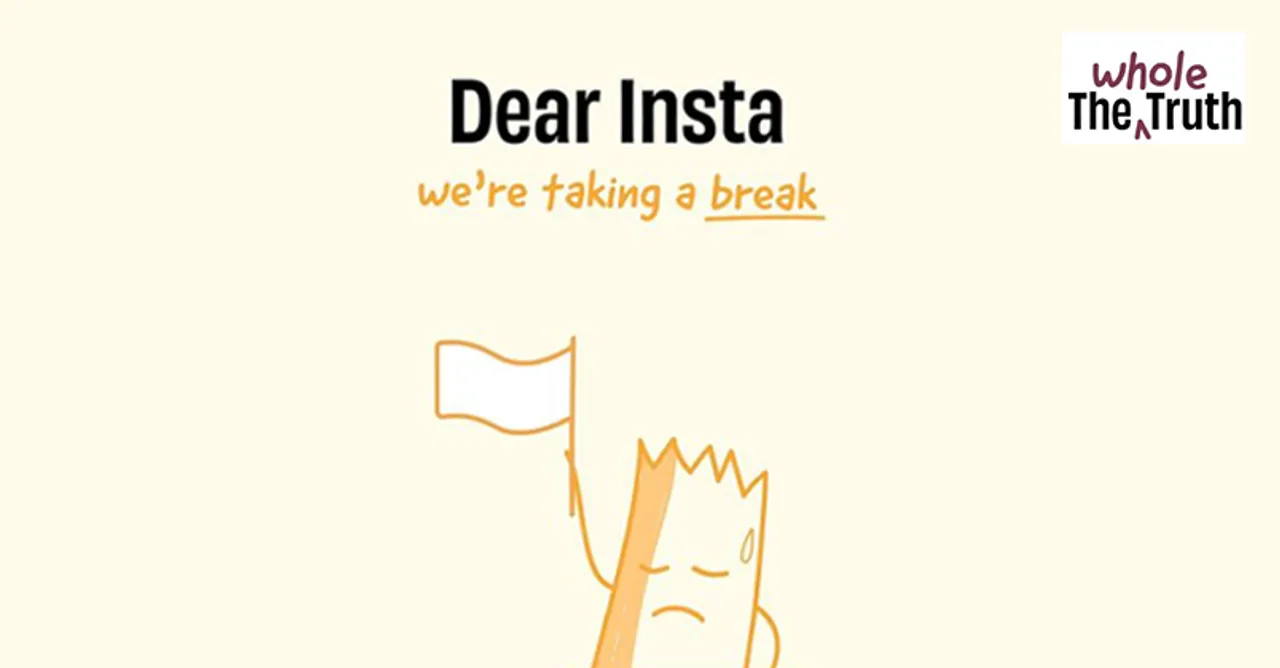 The Whole Truth Foods announces an indefinite break from Instagram, explaining their reasoning and the burnout they faced due to the ever-changing trends on the app.
Sharing a post on Instagram, The Whole Truth Foods a protein bar brand, announced on Thursday that they will be taking an indefinite break from the photo-sharing app.  
In the elaborate post, the brand mentioned how they had started off as a brand that broke the stereotype of short-form captions and put up long-form and elaborate, in detail captions on their page. Which was engaging and could reach their TG well in explaining their brand better.
"All we know is that the algo is headed away from formats that help deliver depth and intelligence. And towards formats that pander to our ever-shortening attention spans. And in our attempt to win with this algo, we're beginning to lose ourselves.
It's true. We feel we've started drifting. Away from what we set out to do. From our mission. And the thing with drifts is they're subtle.", the brand stated in their Instagram post.
The brand's reasoning for their sudden hiatus was stated as the burnout that they faced due to the ever-changing algorithm of Instagram. Which made the brand steer away from its original content and lack originality of the brand. 
With brands becoming more human in their approach, the burnout on social media while creating trending content to stay relevant and engage with the audience is something every brand and a content creator will relate to.
Therefore, after the brand's announcement went live, fans and supporters of the brand poured in their support and respect for the brand in the comments stating how the brand's step forward is an original one and true to their brand.
Commenting on this, Shashank Mehta, Founder and CEO at The Whole Truth Foods said, "As we've clarified in today's post in response to an outpouring of questions, being off Instagram just means we won't be creating new content there for a while. We're still available if someone needs to reach out to us. On DMs and mail or if they want to tag us…we're there. Plus LinkedIn, Twitter, YT, Email – all open too.
We are taking a break specifically from Instagram for two reasons: one, most of our energy goes into making content for Instagram, it is where we post most frequently and have the largest community. And it is on Instagram that we feel the pinch of a frequently changing algorithm, as IG increasingly prioritizes low attention span formats like reels. We aim to do deep content and we'd mastered a way to do that on posts, but IG changed the rules and our posts don't get enough reach even amongst our own audience.
We are very proud of the content we do on YouTube. We have about 25K subscribers there, lesser than the 193K followers we have on IG, but our YouTube The Whole Truth Academy series is the in-depth content we hope to consistently deliver to folks who follow us."
The brand has not yet declared when or if they will be returning to the platform anytime soon.