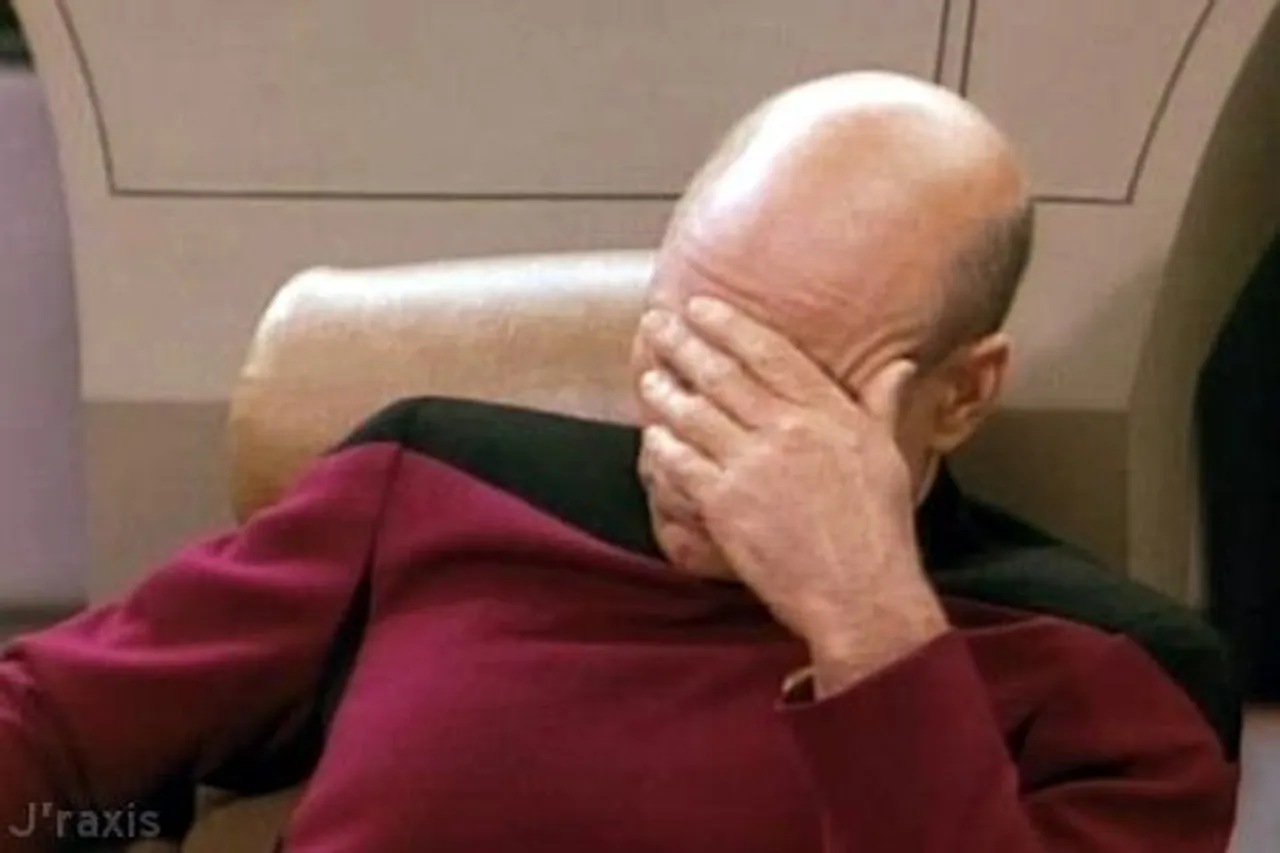 2012 was the year when a lot of brands finally opened their eyes and adopted social media. But not every one had a jolly good ride. Some of them burned their hands thanks to some really poor communication.
As we get ready to bid adieu to 2012, here's a look  back at the some of the most hilarious/cringeworthy/facepalmaxx bloopers that brands committed on social media.
Fortis Healthcare - #AgarMaKaDudhPiaHaiTo
Social Media Protip: When you're celebrating a Breast Feeding Week, you don't come up with hashtags spewed by villains in 80s.
And the CONTEST starts! Use #AgarMaKaDudhPiaHaiTo as the hash tag and post creative one liners!! :D

— Mamma Mia (@mammamia_off) August 2, 2012
But Fortis did. Mamma Mia, an initiative by Fortis Healthcare, decided to celebrate that Breast Feeding Week by asking it users to tweet using #AgarMaKaDudhPiaHaiTo.
And when the social media community outraged, they came up with the lamest excuse ever: Our account was hacked.
Unfortunately our Twitter account was hacked into and the hackers have been tweeting from 1pm till we regained control of our account now !

— Mamma Mia (@mammamia_off) August 2, 2012
Yeah! We live in a world where hackers hack into brand accounts and run hashtag contests.
Volkswagen Vibrator
First they shivered the timbers out of unsuspecting newspaper readers with their 'vibrator'. And when the shivered users took to Twitter to charge against Volkswagen, one of their employees comes up with an epic response:
"Women would be dumb to call it a vibrator. Or maybe they do not understand real driving experience. #PunIntended #Volkswagen #Creative"
Dear VW, how utterly stupid of you to spend $$$ on mass media campaign & stuff it all up by hiring a moron for ur SM. twitter.com/saffrontrail/s…

— Nandita Iyer (@saffrontrail) September 11, 2012
Well, what followed afterwards was embarassment, shame, a deleted tweet and then the same lame excuse: Our account was hacked.
Our Volkswagen twitter handle got compromised. We officially distance ourselves from it. We are investigating this issue.

— Volkswagen India (@volkswagenindia) September 14, 2012
Fortis Healthcare, thou art a trend setter! Take a bow.
MTV India - Happy Birthday John Lennon
When you are one of India's topmost social entertainment brand, things are expected from you. What is not expected is that you wish John Lennon a 'joyous year ahead' on his birth anniversary.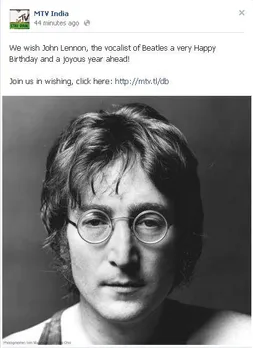 A small mistake? Ask John Lennon fans. And this what MTV had to say:
To all the John Lennon fans - Long live John Lennon. We made a mistake. We are sorry. You want to be cool? Keep tweeting! We love trolls!

— MTV India (@MTVIndia) October 9, 2012
While some folks found MTV's response a breath of fresh air, I found it bordering on condescension. You don't go paint everyone as a troll if they are hurt/offended by your mistake. It's not raw, it's teen-like behaviour.
Burgs India - TomatoGate
When you're a burger joint that refused to serve a burger sans tomato to a patron allergic to raw tomatoes, you deserve to get bashed on Twitter. And when you tell that the reason behind it is 'Company Policy', you get to be ridiculed.
After too much of bashing by the Twitter community, Burgs India finally included 'optional tomatoes' in their Company Policy. If only they had removed the slice on tomato at the first instance. Sigh.
Cool Chef Cafe
Okay. This one is the epic-est blooper this year. A disappointed musician gets disappointed by CCC and takes to social media. His friends and colleagues start tweeting to CCC and CCC retorts back, in its own style.
The issue snowballs and the shit goes through the roof thanks to some really crappy Tweeting by CCC. Well the owner did apologize to everyone later on, but the damage was done already.
Honourable Mentions
Inox
Err... pray tell how I can 'like' a tweet.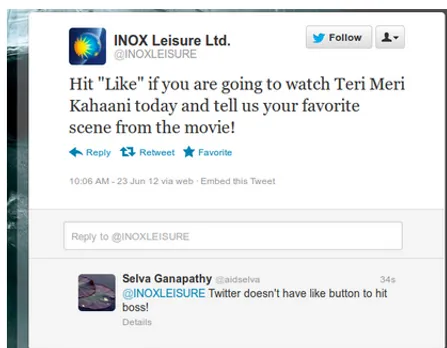 Agarwal Packers and Movers
#facepalm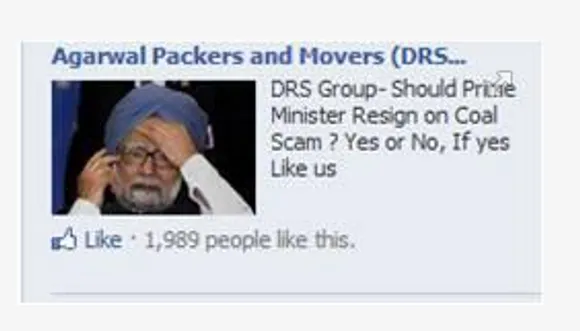 Ford Fiesta
Blood brothers with Inox

FirstPost
News reporting at its best.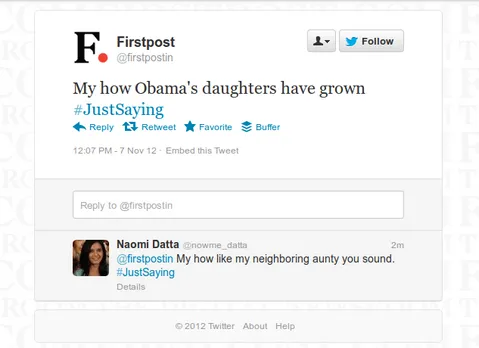 Vijay Sales
Too much personalization?