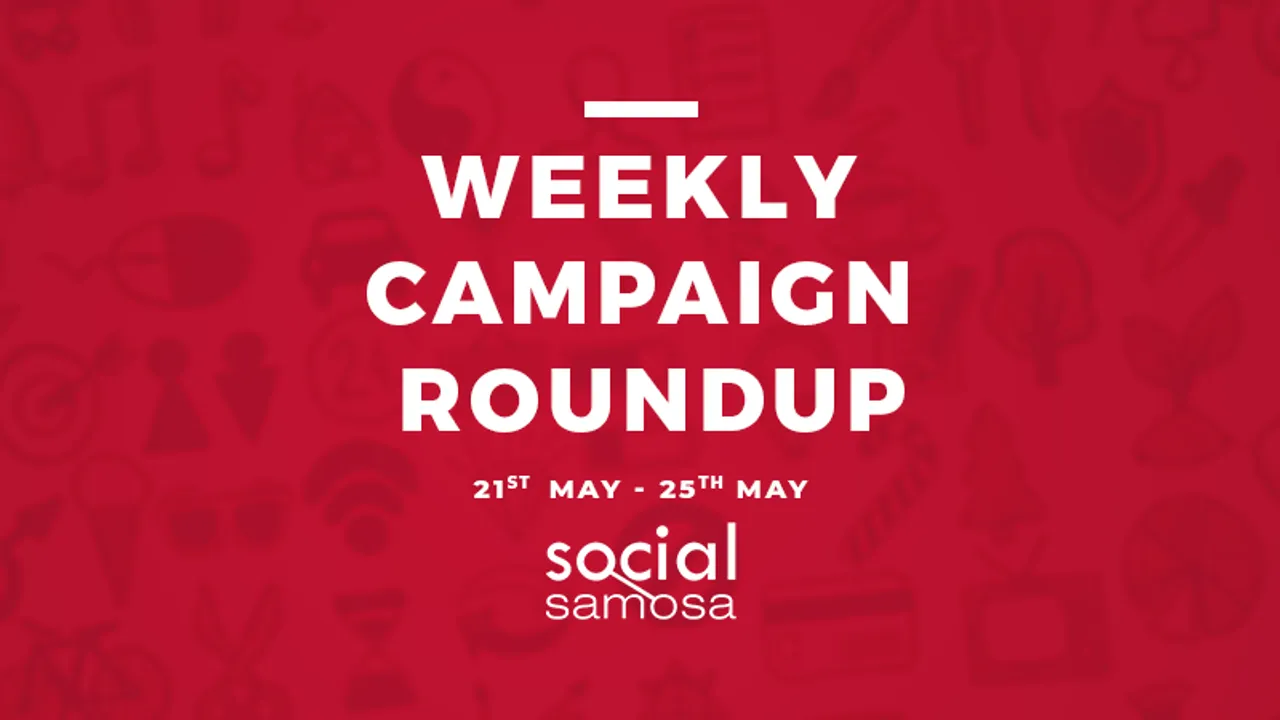 Here's to another week of some impressive work from brands and agencies all over the world. Check out some of the digital marketing campaigns that were rolled out this week.
Social Samosa's weekly social media and digital marketing campaigns roundup this week features a detailed analysis of the digital marketing battle between two smartphone manufacturers, Xiaomi and Oppo for their smartphones, Redmi and Realme respectively.
Other digital marketing campaigns featured on Social Samosa this week were Amazon India's Chonkpur Cheetahs and their strategy of targeting the migrant Indian populace. Internationally, Coca Cola Pakistan's Ramadan 2018 campaign film, #BottleForChange and American epoxy brand, J-B Weld's Don't Toss It, J-B Weld it too were featured on our platform among others.
Learn more about the trending and hottest new social media and digital marketing campaigns with Social Samosa's weekly social media campaigns roundup for a condensed summary of the industry.
Chonkpur Cheetahs: Amazon's strategic play to target the migrant populace
With the comeback of Chonkpur Cheetahs this IPL season, Amazon extends its 'Apni Dukaan' theme and narrates a new story, namely, 'Ajnabi Shahar Mein Apni Dukaan'. While moving into a new city is significant progress, it is also a double-edged sword coupled with difficulties of finding the perfect house and adjusting to the new surroundings. But, it doesn't stop just there. Read more about it here.
The battle of Me & Mi – Realme v/s Xiaomi
Oppo's Realme 1 or Xiaomi – Social Samosa takes a look at the marketing initiatives that set apart Me & Mi. The launch of Oppo's online only smartphone range, Realme, has been the talk of the town. Touted as a budget smartphone, Realme is in a silent battle with Xiaomi's Redmi, given the name play. Check out who comes out on top in this battle here.
Kohler features Twinkle Khanna in a candid avatar with Colours by Kohler
Kohler in association with Twinkle Khanna launched a new campaign titled Colours by Kohler. The campaign includes a behind-the-scenes, candid video featuring the actress. Kohler roped in Twinkle Khanna for its new campaign called Colours by Kohler. Read more about it here.
Nick Offerman judges people in Don't Toss It, J-B Weld it
American epoxy brand J-B Weld roped in Ron Swanson of all people to judge and shame the people with Don't Toss It, J-B Weld it, a series of three campaign films was dropped by the brand last week. Don't worry, Ron Swanson (the iconic character immortalized by Nick Offerman), has a good reason for judging and shaming all those people. Check out why Nick Offerman judged people here.
Coca Cola Pakistan's Bottle Of Change honours Abdul Sattar Edhi this Ramadan
This Ramadan, Coca Cola Pakistan is following up their Bottle Of Change campaign from the previous year, infusing it with a soulful background track and bringing some new faces on board. Watch the campaign film here.
Check out more social media and digital marketing campaigns on Social Samosa here.