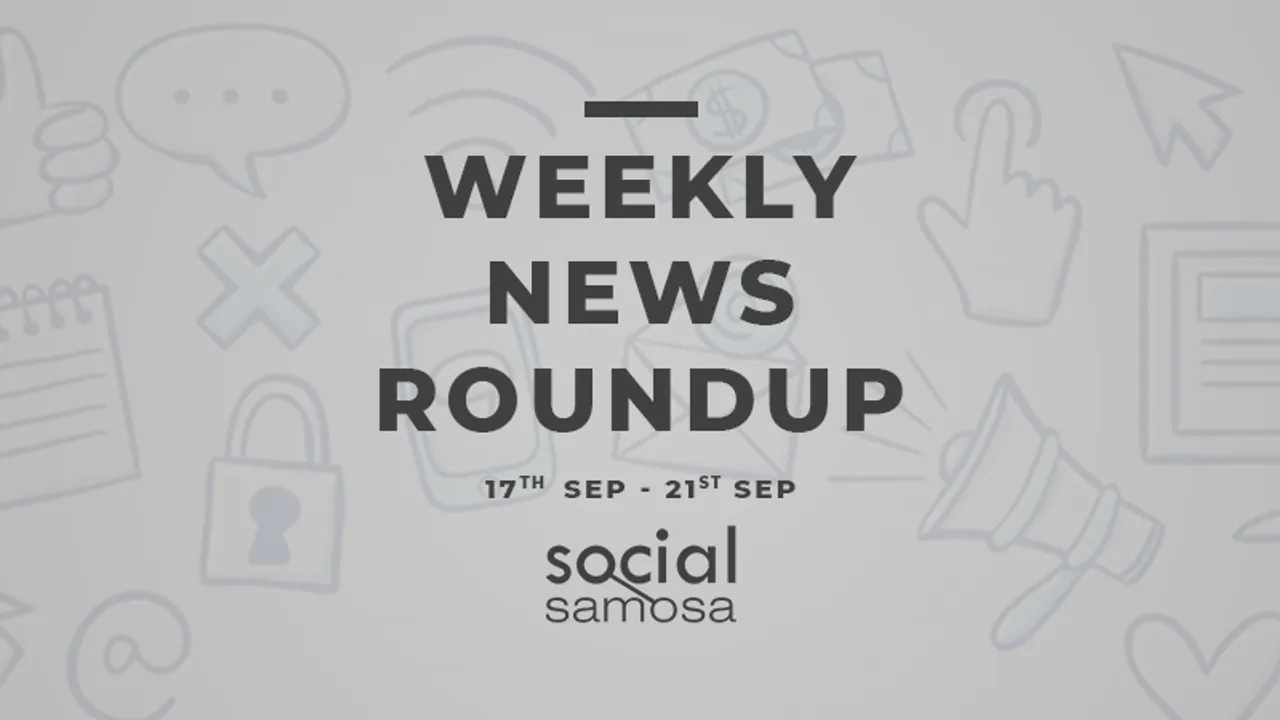 Social Media Platforms are constantly evolving and updating with newer features to increase relevance and stickiness for users, brands and businesses.  Here is our weekly roundup of Social Media News this week.
Social Samosa brings you all the latest news, platform updates and trends dominating the digital ecosystem. Social Media News this week was dominated by YouTube allowing smaller creators to offer paid memberships, LinkedIn's releases of friendly updates and more.
Instagram tests geofencing and new ways to add a hashtag
Instagram is testing geo-targeting for Stories and Posts allowing creators to limit the visibility of their content to specific countries. Read more here.
YouTube allows smaller creators to offer paid memberships
YouTube's Channel memberships would now be available to smaller creators with more than 50,000 subscribers, who will be able to charge $4.99 membership fees for added benefits. Read more here.
Facebook initiates the prevention of fake news prior to Brazil & US Elections
Facebook is associating with two non-profit organizations – International Republican Institute and National Democratic Institute to stop the outspread of fake news preceding the general elections in Brazil and United States. Read more here.
YouTube to give gaming a new home on the website
YouTube is launching a new Gaming destination to give gamers a new home on the platform! You can find the new YouTube Gaming destination at youtube.com/gaming. In 2015, the company launched a dedicated standalone app for gamers, and now sunsetting it to bring in its best features to the main website. Read more here.
Instagram associates with TurboVote to promote elections
Instagram is collaborating with TurboVote, an application to make voting easy to promote upcoming US elections and inspire their users to vote. Read more here.
Twitter tests to show the best tweets on the timeline
Twitter is grafting towards making a user's timeline more suitable and user-friendly. They're doing so by testing the best tweets feature, the Tweets you're most likely to care about will appear at the top of your timeline – still recent and in reverse chronological order. Read more here.
Instagram to add a shopping channel in the explore tab
Instagram takes yet another leap towards social commerce by adding an Instagram Shopping Channel in the explore tab. Read more here.
Twitter Live streams now appear on top of the feed
Twitter made viewing Live streams easier as now it would appear right on top of the timeline. Read more here.
LinkedIn's releases user-friendly updates as a part of Group Experience
LinkedIn released it's new LinkedIn Groups Experience to help build a community for users to gather with the professionals of the same domain as them, to progress and help each other excel. Read more here.
If you have spotted any other Social Media News this week, drop us a note in comments or write to us at team@socialsamosa.com