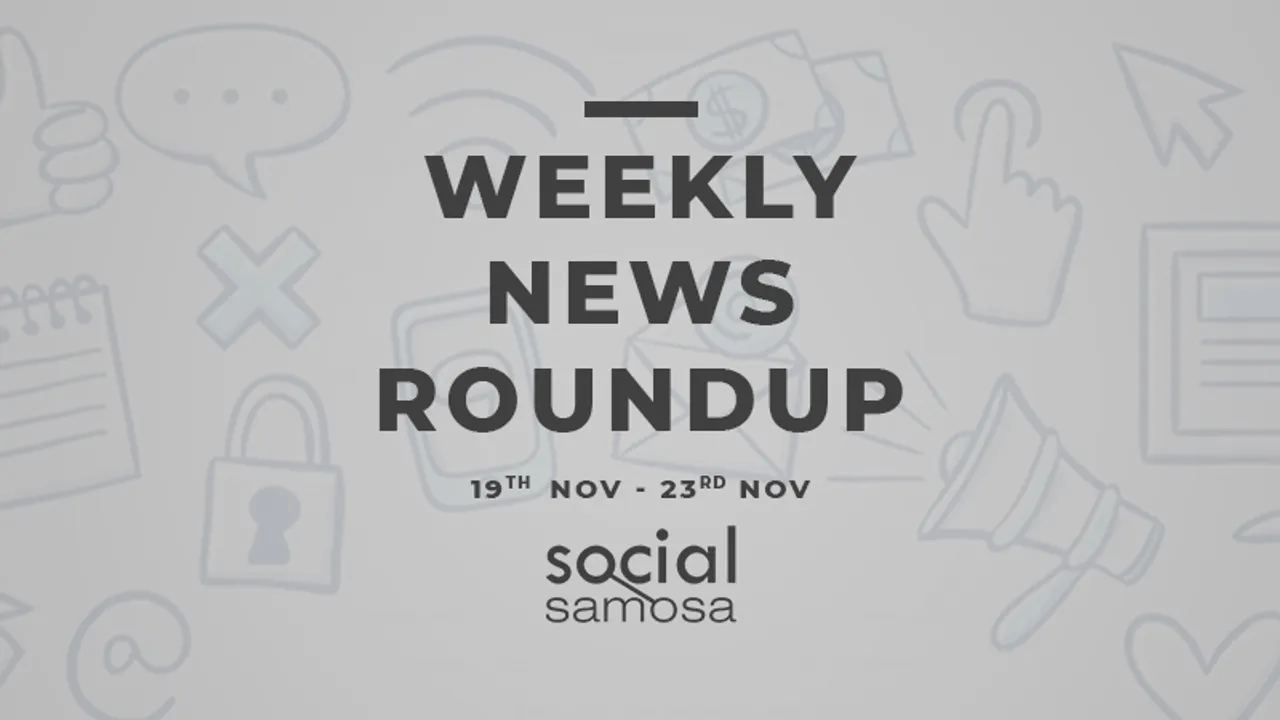 Social Media Platforms are constantly evolving and updating with newer features to increase relevance and stickiness for users, brands and businesses. Here is our weekly roundup of Social Media News this week.
Social Samosa brings you all the latest news, platform updates and trends dominating the digital ecosystem. Social Media News this week was dominated by Instagram's purge of inauthentic activities, top food hashtags and changes to Profile, Snapchat's Lens Creative Partners Program, various LinkedIn updates and more.
YouTube now streams ad supported movies for free
YouTube recently made 99 Hollywood blockbusters 'Free to Watch' to its users with ad-supported videos. Read more here.
Instagram releases India's top food hashtags
Instagram has changed the way people look at food. Whether it's to take a picture of your meal before eating it, video of a recipe, a restaurant review or a behind the scenes video from a cookery show –Indians are using Instagram in varied ways to express what food means to them. Read more here.
Instagram to eliminate fake followers
Following the suit of Twitter Purge, Instagram purge is all set to take place. Instagram is decreasing inauthentic activities which include inauthentic likes, follows and comments. The photo-sharing app has built machine learning tools for the same. Read more here.
Snapchat announces launch of Lens Creative Partners program
Snapchat Lens Creative Partners program will build AR lenses specifically for brands. The partners comprise of certified creators, agencies and expert individuals who have been building AR lenses for Snapchat. Read more here.
WhatsApp hires Ezetap's Abhijit Bose to be its India head
Facebook-owned WhatsApp said on Wednesday it had hired Abhijit Bose, the co-founder and chief executive of Indian mobile payments firm Ezetap, to be the head of its operations in India, its biggest market by users. Read more here.
Instagram tests changes in the user profile section
Instagram is testing major changes in the users' profile section – changes to icons, buttons and the navigation between tabs along with a few rearrangements. Read more here.
LinkedIn launches LinkedIn Salary in India
LinkedIn announced the launch of LinkedIn Salary in India, a definitive resource for job salary data. Read more here.
LinkedIn tests Student Voices inspired from Snapchat stories
LinkedIn is testing Student Voices, which lets users post short-videos to their Campus Playlist and appears on top of their Home feed, for academy students in US. Read more here.
YouTube is testing ad-pods; two ads back-to-back
YouTube is testing YouTube ad-pods; two ads are shown back-to-back with the option to skip it, if it's not relevant to the viewer which might lead to less interruptions later. Read more here.