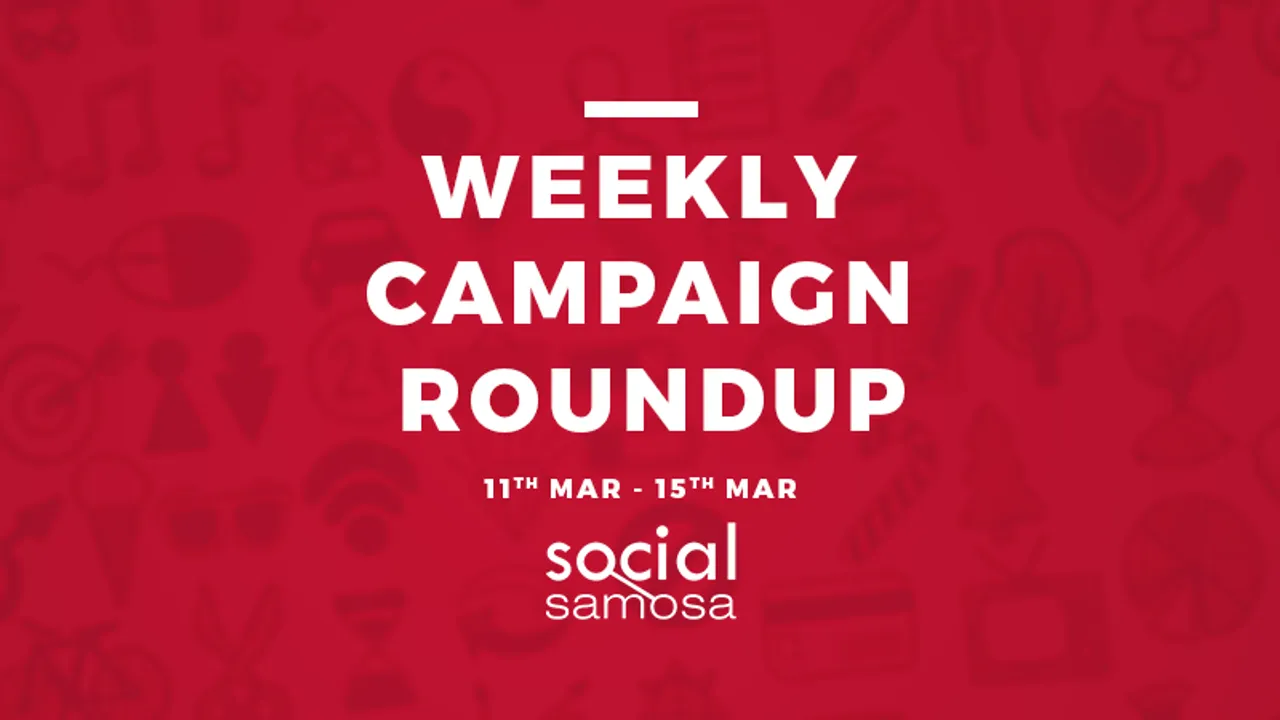 Here's to another week of some impressive work from brands and agencies all over the world. Check out some of the social media campaigns that were rolled out this week.
Social Samosa's weekly digital marketing and social media campaigns roundup this week features an expert opinion review on All Out's campaign, Budweiser's Holi campaign, Dabur & PC Chandra's women's day campaigns, and more.
Learn more about the trending and hottest new social media and digital marketing campaigns with Social Samosa's weekly social media campaigns roundup for a condensed summary of the industry.
Brand Saga: Society Tea- Brewing successful concoctions since 1933
This week's Brand Saga is an ode to the decades-long journey and traverses through Society Tea advertising journey as the brand's heart bleeds blue. Read more here.
#MujheSabNahiPata: All Out attempts to make Tough Moms legacy work yet again
After garnering eyaballs for their 'Tough Moms' campaign last year, All Out has set out to celebrate the tough mom who doesn't know everything with #MujheSabnahiPata. Read more here.
Budweiser says 'We're All Kings' this Holi
Budweiser launched a digital film showcasing the colorful festival of Holi as the ultimate celebration of inclusion and positivity that transcends cultures and boundaries. Read more here.
15 of the funniest ads of all times ft. Mercedes Benz, Budweiser, and more
Brands coming up with funny commercials to win their viewer's heart is a long list but the following stood out with the highest scores and loudest laughs. Read more here.
Godrej Interio Mattresses celebrates World Sleep Day with sleep@10
Godrej Interio Mattresses, launched a new campaign on World Sleep Day under the aegis of their health awareness initiative – sleep@10. Read more here.
Levi's brings back #IShapeMyWorld for 5th season
This International Women's day, Levi's unveiled the fifth season of Levi's #IShapeMyWorld campaign that celebrates the power of women, and their determination to inspire change. Read more here.
Woo's latest brand film highlights women's safety
Woo's recent campaign highlights their feature of Secure Online Dating. Read more here.
Dabur honors its Women Employees on Women's Day with #WomenCan
World's largest Ayurvedic products manufacturing company, Dabur India Limited felicitated the Women Employees of Dabur on the occasion of Women's Day with screening a special film/ video dedicated to them.
Read more here.
#CelebrateWomenEveryday – P. C. Chandra Jewellers's women's day campaign hits the right notes
International Women's Day, the official day to acknowledge and appreciate, acknowledge women in our life. But, what about every other day, as they get subjected to misogyny, bias, and stereotypes? Read more here.