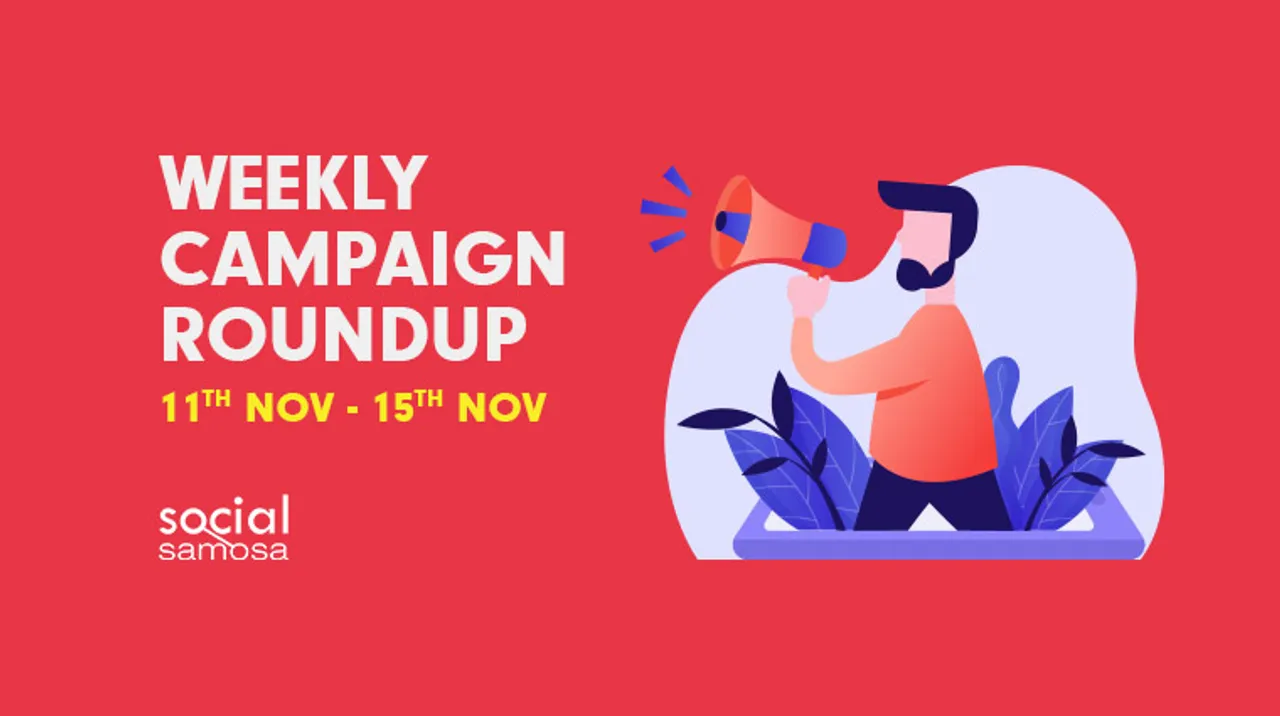 Here's to another week of some impressive work from brands and agencies all over the world. Check out some of the social media campaigns that were rolled out this week.
Social Samosa's weekly digital marketing and social media campaigns roundup this week features a compilation of campaign spots, reviews, and features where we deep-dived into the advertising journey of Disney; brand creatives of Children's day and SBI Life Children's day campaign.
The list also comprises Zippy's One Big Family, Edelweiss Tokio Life's #NoMoreWaiting, and more.
Edelweiss Tokio Life emphasizes on organ donation with #NoMoreWaiting
With #NoMoreWaiting, the brand launched a month-long drive to inform, educate, and mobilize support for the cause. Read more here.
Brands revisit 'Bachpan ke Din' this Children's Day
From asking us to keep the child in us alive to showcasing how to not stop dreaming like a kid, Children's Day brand creatives light up the social media world with adorable messages. Read more here.
BrandSaga Disney Channel: A tale of stories and magic
On the occasion of Children's Day, you and I get to relive the Disney days while we walk down the memory lane with Disney advertising journey. Read more here.
#ChildrensDay: Seven Seas collates a Museum of Genius
In the run-up to the Children's Day this year, Seven Seas ran #MyLittleGenius, a campaign to create The Museum of Genius. Read more here.
Manforce releases the third edition of #ShutThePhoneUp
The brand launched #ShutThePhoneUp 3.0, giving a new meaning to the idea of 'safe sex'. Read more here.
SBI Life brings the story of Dipti Gandhi with #DilBacchaTohSabAccha
SBI Life in association with Muskan Foundation extends its support for the cause of 'equal education' for children having multiple disabilities with visual impairment (MDVI). Read more here.
Citroën India unveils child's inner 'Da Vinci' this Children's Day
InspiredByChildren by Citroën is based on the idea of unlocking a child's creativity through an innovative contest. Read more here.
#ChildrensDay: Zippy celebrates One Big Family
Earlier this year during International Children's Day, Zippy released a campaign, One Big Family, to give out a message of how we make sense together. Read more here.
Bharti AXA Life Insurance urges parents to let their children shine
The joint venture between Bharti Enterprises and AXA, 'Let them shine' campaign poses some pertinent questions to parents and calls upon them to help their children pursue their true dreams. Read more here.
Parle-G leverages on throwback images with #BackToBachpan
Old images often surface online. This Children's Day, Parle-G made the most of it with a throwback campaign, inviting user-generated content. Read more here.