Some brands use social media as a marketing mouth piece, while some others have thoughtfully spearheaded genius business activities on the web, especially on the social networking platforms. These initiatives are often led by visionary brand leaders, who are evolved, open and flexible to change. Early adoption is in their DNA.
They effortlessly challenge the status quo and build digital road-maps that push the envelope. Maneuvering their way through the digital chaos they emerge with shining examples of how to use the digital media to serve their brand. They instinctively realize that the technology or the platform doesn't define the strategy.
It is, thus, essential to highlight their work, to appreciate their efforts, to observe closely and to learn. To pick from them the traits that distinguish them, that make them thoughtful leaders in their domain.
We have listed down 8 such brand leads who are futuristic and here to change the dimensions of social media in near the future. Their past and current initiatives define the very reasons why they are on the list.
1. Rishi Dogra, Pepsi India
Rishi Dogra, Head of digital at Pepsi India has been the driving factor behind the brand campaigns powered by technology and efficient execution. Pepsi being the lead sponsor of IPL, keeps their fans and online users waiting for some captivating digital work.
In IPL 2013, Pepsi's VIP Box Race was an integrated campaign of huge proportions. They even brought Tweet20 on Twitter which was executed through a microsite, as were most of their sub-campaigns.
Recently, the brand has launched @ThatPepsiIntern with Ranbir Kapoor. Additionally, they launched MTV Indies too which was telecast live to more than 6 million people.
Building a property that creates content is just the thing to be done in the months/years/decades to come. Pepsi, with MTV Indies is effortlessly doing that. This makes the brand lead futuristic in all possible ways.
2. S. Rajendran, Acer India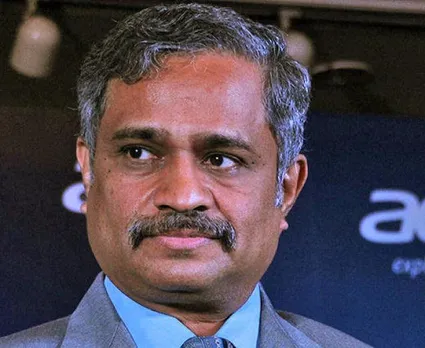 S. Rajendran, who was also a part of our recent Twangout, is the Chief Marketing Officer at Acer India. Acer India adapted CRM within their social media framework by addressing customer/client issues, increasing their customer response time and understanding customer behaviour concerning products.
The brand, which grew its social community at a rapid pace within  1.5 years of their existence on Social Media, takes the role of CRM very seriously. Rajendran mentioned this in an interview with Social Samosa.
Acer India makes celebrity endorsements a part of social media. To make technology more interesting the brand tied up with DJ Tiesto to engage with customers via games, branded properties etc. followed by Hrithik Roshan for Olympic campaigns.
It takes a lot for brands to be open to customers online, it means that the brand has to intuitively become more social. For larger organizations to come out of the silo mode and have various business functions work on digital takes a lot of effort. If Acer has begun to do this, it puts it's brand head onto the list of futuristic brand heads.
3. Haroon Bijli, Philips India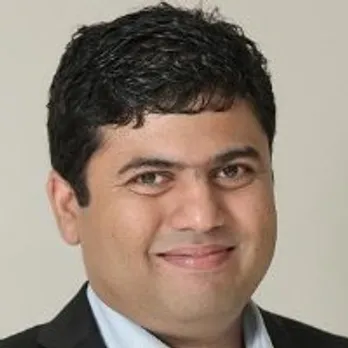 Haroon Bijli leads Digital and Social Marketing at Philips India. Haroon Bijli has been at the centre of leading social media activities which the brand has been executing lately. The latest campaign to promote the magic of LED lights online before the launch of TV ads struck a chord with online users. Philips launched a video which had a viral effect augmenting 1.6 million views in 20 days.
A very interesting initiative taken by the brand was done through lighting the Gateway of India and creating a microsite for #MumbaiInANewLight. The tourism icon of Mumbai was lit up in a 16 million colour palette by Philip's advanced LED lighting systems.
In our informal interactions with him, we realized that his intent and understanding of social media is at par with international brands. The way he looks at social media is the way his peers in the industry should be looking at it too: a two way communication platform where marketing push doesn't work. His rich experience with TCS for 11 years, combined with his right understanding of digital, are all the more reasons for him to be on the list.
4. Sandeep Balan United Breweries
Sandeep Balan heads the digital marketing at United Breweries and has been the driver behind extremely innovative campaigns designed for Kingfisher. A list of successful campaigns ranging from #KingfisherBeerlympics, #KFBeerUp, Kingfisher Strong Backstage, #GoodTimesDispenser, " target="_blank">#KFBlueMile etc. can be associated with Sandeep Balan.
The microsites created for each are as unique as the campaign itself. The brand has given a tough competition when it comes to the digital space. These campaigns have always been integrated when needed and are individual in nature, considering the effectiveness. These campaigns are always supported with technology.
This is, perhaps, the only brand that is extremely comfortable with pushing its limits and moving out of the comfort zone. The digital team will act as an event company, if needed, for their beer meets, or a tech team for offline activations. Flexible and fluid in adoption of digital and openness to experiment, even if it means taking risks, is more than enough to get him on to this list.
5. Marshan Karthi, Kotak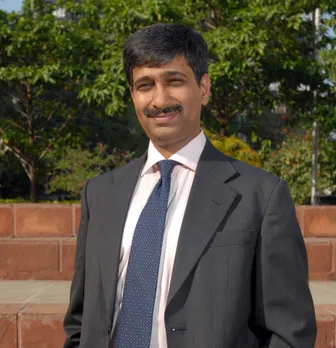 Marshan Karthi is Head of Marketing with Kotak Mahindra Bank. Under his leadership, the brand has evolved greatly in the social media space. The brand has been consistently using social platforms for aggressive customer service, listening to their target group, creating suitable content as well as building relationship with clients.
Kotak is one of the few BFSI brands to launch exclusive expert videos for their Youtube channel. He also mentioned in one of the interviews that they are keen on launching Kotak TV online.
Apart from Youtube, the bank promoted Junior account on Facebook using Junior campaign and extended it with other activities like Adventures of My Junior Contest.
He is the kind of brand head that would let of go of traditional methods of marketing if he doesn't see the right ROI in it. To deny use of conventional methods requires a lot of courage and an eye for the horizon. He seems to have both. Needless to say, his farsightedness got him a position on this list.
6. Deepali Naair, Mahindra Holidays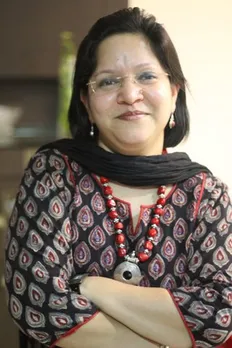 Deepali Naair is the Chief Marketing Officer at Mahindra Holidays & Resorts India Limited. Club Mahindra executed its re-branding activity and extended it to social media profiles as well. They shared their TVCs using #MagicalMoments.
The brand had used Youtube effectively in the past, asking users to shoot and upload videos as to why they deserve a vacation. A fully paid vacation was offered to the winning user who got maximum likes on his/her video.
The brand has been taking social media seriously to build engagement and interaction.
In her previous avatar, Deepali, as Country Head - Brand, Customer Service & Corporate Communications, led digital, ecommerce and customer support for L&T General Insurance among other things. She is truly what we call a "Digital CMO". One of the CMO's you would find on Twitter, her openness to adoption of digital as a part of daily life for the brands she leads, is what makes her join this list.
7. Sujit Ganguli, ICICI Bank
Sujit Ganguli heads branding and communications at ICICI Bank. Under his guidance, the BFSI brand launched Pocket apps which enabled users to transact on social platforms. In an age where BFSI brands do not even respond to customer queries on Facebook and Twitter, this is progressive for ICICI bank.
The app allows users to recharge mobiles, book movie tickets and make payment to a friend. Using a coupon code, users can transfer money to friends without knowing their account details.
Followed by the pocket app, the brand launched yet another pioneering application called iWish. This allowed users to indulge in a flexible recurring deposit with Facebook sharing feature. This encourages savings among the youth.
These, as you can see, are not your usual Facebook contests and Twitter hashtag trend activities. This is going beyond. Serving customers on the ideology that social is integral and not just a prosthetic arm to the marketing division. This integration of their core service, with social, using technology is the recipe of him getting on to the list.
8. Aditya Pawan, Red Bull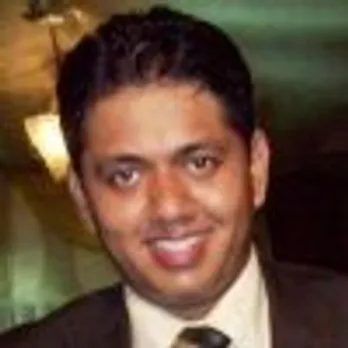 Aditya Pawan is the National Digital Manager at Red Bull India. Red Bull has been extremely active on social media and has been capturing the space with major innovation.
#TheShow was recently initiated by the brand where Red Bull made movies out of Instagram pictures on user accounts. The concept turned out to be a big hit and people loved the personalization of their pictures in a very well designed video.
Also during the #RedBullBusTour they had a live tweeting wall on display and ran an on the spot contests with the best tweets getting a chance to win backstage entry into the bus with the artists and a midnight RedBullBus ride.
Offline properties leveraged to create online conversations is one of our favourites. Of course there is more as to why he gets to be on the list. It's essential to have a personality to a brand like this, and for that, efforts to be consistent in the messaging and communication have to be taken. Red Bull does that effectively. Delivering integrated campaigns or real time activations while keeping the brand positioning alive is the reason we pick him.
Brands like these are the reasons why Social Samosa has an "SS Recommends" section for campaigns and case studies. If you think anyone else deserves to be on this list please comment under the post and let us know.