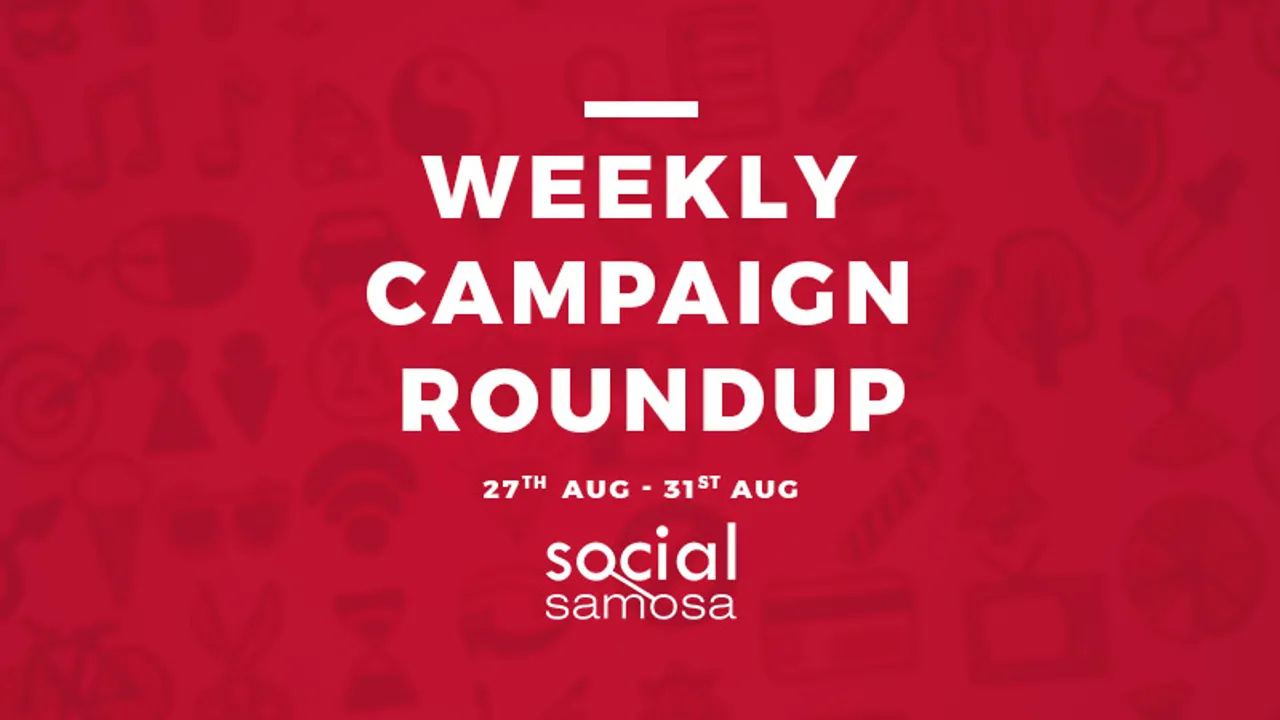 Here's to another week of some impressive work from brands and agencies all over the world. Check out some of the social media campaigns that were rolled out this week.
Social Samosa's weekly digital marketing and social media campaigns roundup this week features a list of campaigns from brands like Google, Milton, Paper Boat - also a listicle on brand campaigns on the occasion of Raksha Bandhan.
This week saw a lot of brands banking on the opportunity of viral Radhika Apte memes to increase their visibility and audience connect.
Learn more about the trending and hottest new social media and digital marketing campaigns with Social Samosa's weekly social media campaigns roundup for a condensed summary of the industry.
Milton asks Gen Z – Kahaan Ka Piya?
Milton rolled out a campaign titled 'Kahaan Ka Piya? and aims to connect with the youth of India by means of a solo traveler's journey, appealing to their sense of adventure and self-discovery. Read more about it here.
#MakeEverydayBrighter: How IKEA planned their Indian entry!
Dentsu Impact's Amit Wadhwa shares how they cracked IKEA's creative mandate for the age-old brand's BIG entry in India. Read more about it here.
Brands grab on to the viral Radhika memes to engage with consumers aptly!
Soon after Netflix Radhika Apte memes being EVERYWHERE on Netflix started going viral, brands noticed a new opportunity to give their own twist to it and make themselves visible! Read more about it here.
#ShaadiKeBaad – Khamba's house-hunting woes are painfully funny!
In a candid conversation on Nestaway Talkies, AIB fame Gursimran Khamba shared his plight during the infamous house-hunting days, breaking what is probably the biggest stereotype ever – that searching for a house is easier #ShaadiKeBaad. Read more about it here.
Google campaigns that won hearts over the years….
The latest campaign, #GoogleForIndia is a short film depicting how the internet empowers people. Read more about it here.
Paper Boat launched its Raksha Bandhan film on IGTV
Traditionally making internet films for YouTube and Facebook, Paper Boat went on to make this festive film its first video on its IGTV channel. Read more about it here.
Brands gear up to tie the knot of trust this Raksha Bandhan!
This year brands like Monginis, Schmitten Chocolates, Brand Factory, Cadbury, and Niine among others have come up with interesting yet heart touching Raksha Bandhan campaigns on digital platforms to reach out to audiences. Read more about it here.
Check out more social media and digital marketing campaigns on Social Samosa here.