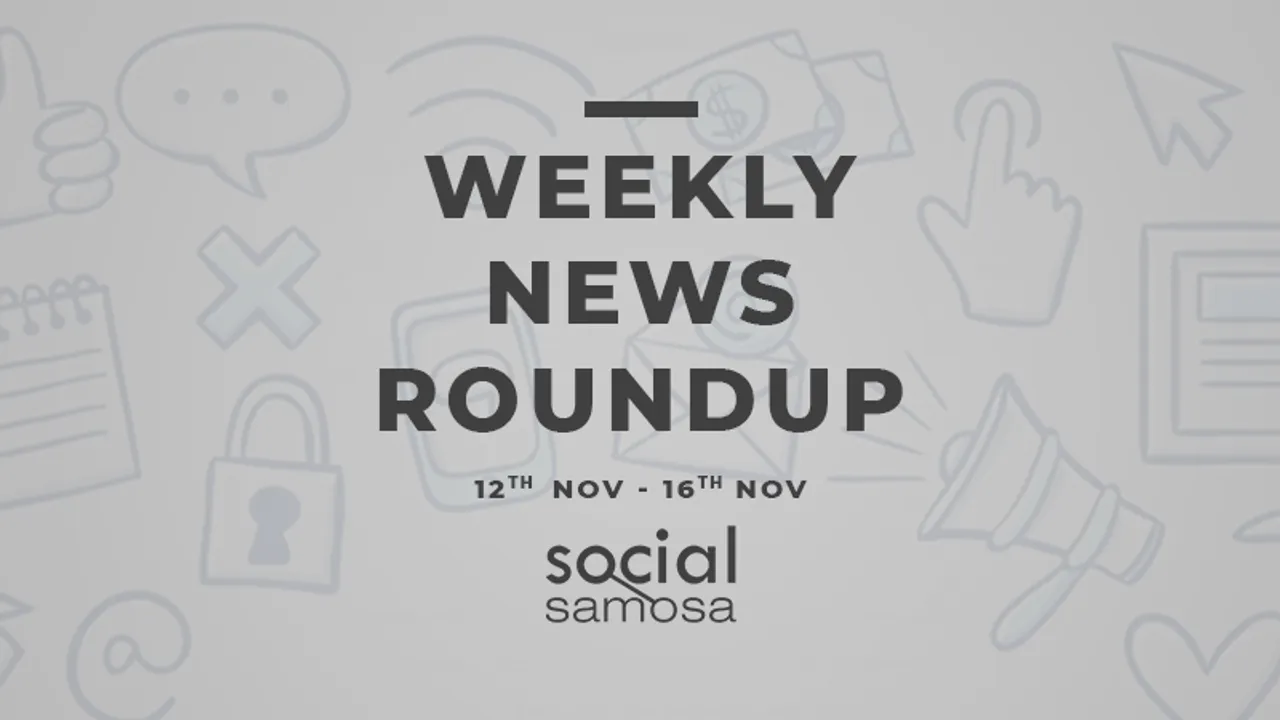 Social Media Platforms are constantly evolving and updating with newer features to increase relevance and stickiness for users, brands and businesses. Here is our weekly roundup of Social Media News this week.
Social Samosa brings you all the latest news, platform updates and trends dominating the digital ecosystem. Social Media News this week was dominated by Facebook's 120 million accounts breach, Nick Bell parting ways with Snapchat, LinkedIn India's top influencers, and more.
Facebook Messenger now lets you Unsend messages
Facebook Messenger's newest update allows users to delete messages within 10 minutes of being sent. The feature may be called 'Unsend'. Read more here.
Instagram's new updates for in-app shopping and time spent
Instagram has announced three new ways to discover new products, shop from your favorite brands and keep track of all your shopping inspiration in one place on Instagram. Read more here.
Twitter updates Search Tab with new categories
Twitter Search Tab Update – Twitter rolled out a new update for the Search Tab, categorizing it with sub-sections such as News, Sports, Fun, and more. Read more here.
Facebook launches Learn with Facebook, a career development site
Facebook is launching a career development site Learn with Facebook, which provides a range of free online courses in digital marketing and career-focused skills. Read more here.
LinkedIn reveals the 2018 Top Voices for India
LinkedIn announced India's top 25 most-influential voices, who have shared quality, timely, and industry-relevant content on LinkedIn. Read more here.
Snapchat launches Friendship Profiles to hold content users save in Chat
Snapchat Friendship Profiles are aimed at celebrating relationships with close friends. Read more here.
Nick Bell, Head Of Content bids adieu to Snapchat
Nick Bell, has resigned from the post of Head of Content at Snapchat; he stated that he wanted to take some time off before he discovers a new adventure. Read more here.
Tinder launches More Genders for users in India
Tinder will now support more ways to express gender identity, by giving users the ability to add information about their gender outside the binary. Read more here.
Twitter India launches #PowerOf18 initiative for youth civic engagement
Twitter CEO and co-founder Jack Dorsey and APAC Vice President and Managing Director Maya Hari launch the #PowerOf18 initiative at IIT Delhi today. Read more here.
Facebook launches Lasso, alike TikTok
Facebook has launched a short-format video standalone app called "Lasso", a mock-up of TikTok, for Android and iOS available in US, for now. Read more here.
Facebook's 120 million accounts breached by hackers
Reportedly, Facebook's 120 million accounts have been breached and information & personal messages of 81,000 accounts were on sale on a Dark Web advertisement which has now been taken down. Read more here.