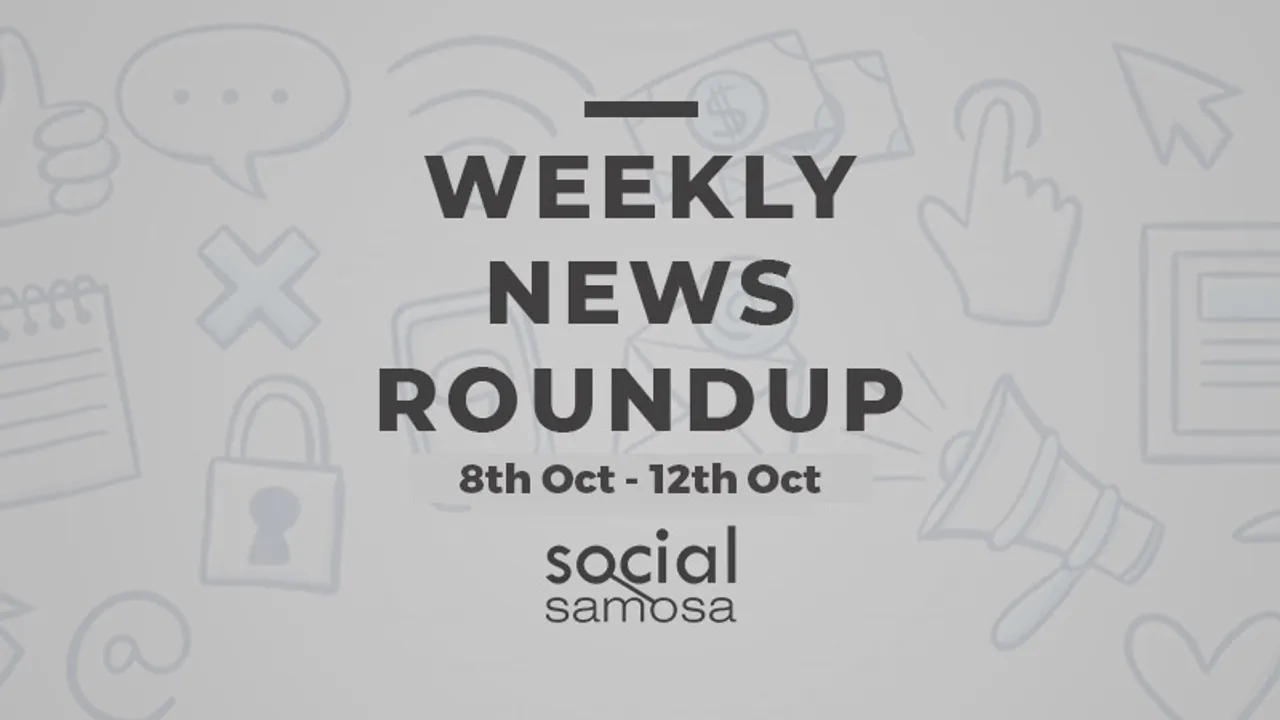 Social Media Platforms are constantly evolving and updating with newer features to increase relevance and stickiness for users, brands and businesses. Here is our weekly roundup of Social Media News this week.
Social Samosa brings you all the latest news, platform updates and trends dominating the digital ecosystem. Social Media News this week was dominated by Instagram allowing third-party apps for two-factor authentication & testing continous stories, Facebook testing voice commands in messenger and Snapchat launching original content.
Ex-Twitter India exec Raheel Khursheed joins Snapchat as Country Expert, India
Three months after quitting Twitter India & South-East Asia as Head- News Partnerships, Raheel Khursheed has joined Snap Inc. as Country Expert, India. Read more here.
Snapchat to launch Snap Originals containing short video series
Months after Facebook launched Watch globally Snapchat is commencing original video shows called, Snap Originals, that will be vertical and customized to fit mobile phone's screens. Read more here.
Instagram enables third-party authentication apps to complete 2FA
Instagram has authorized third-party authentication apps like Google Authenticator to support Two-Factor Authentication while logging in their app. Read more here.
Instagram launches new tools to limit bullying and spread kindness
There is no place for bullying on Instagram. If people see that kind of hurtful behavior on the platform, they can report it, and remove any content that violates Instagram's guidelines. Read more here.
Google+ to take a corporate networking platform role after a security breach
Google+ is converting itself to a corporate platform from a recreational one after revealing a security breach and less engagement. Read more here.
Testing: Continuous Instagram Stories for splitting videos longer than 15 seconds!
Instagram is testing a feature which would spontaneously split a video longer than 15 seconds to multiple stories (depending on the length of the video) while uploading it. Read more here.
Facebook tests voice commands in messenger
Facebook is internally testing voice dictations for messenger. The feature would transcribe users' voice and send messages, instigate reminders and voice calls. Read more here.
Hootsuite explores company sale worth $750 million to the least
Touted to be the most widely used social media managing platform globally, Hootsuite Inc is on sale and is expecting more than $750 million for the deal. Read more here.
Testing: Instagram Tap Through Stories instead of scrolling
In a bid to save a little bit of users' time, Instagram is testing Instagram Tap Through Stories that will enable users to not scroll through posts but tap them once and see the entire post. Read more here.
Facebook's newest update lets you post 3D photos
Starting today, Facebook is rolling out 3D photos, a new way to share your memories and moments in time with a fun, lifelike dimension in both News Feed and VR. With technology that captures the distance between the subject in the foreground and the background, 3D photos bring scenes to life with depth and movement. Read more here.
YouTube bans duplicate content and removes channels uploading it
YouTube now would eliminate channels that duplicate content or re-upload another's content without adding value to it. Read more here.