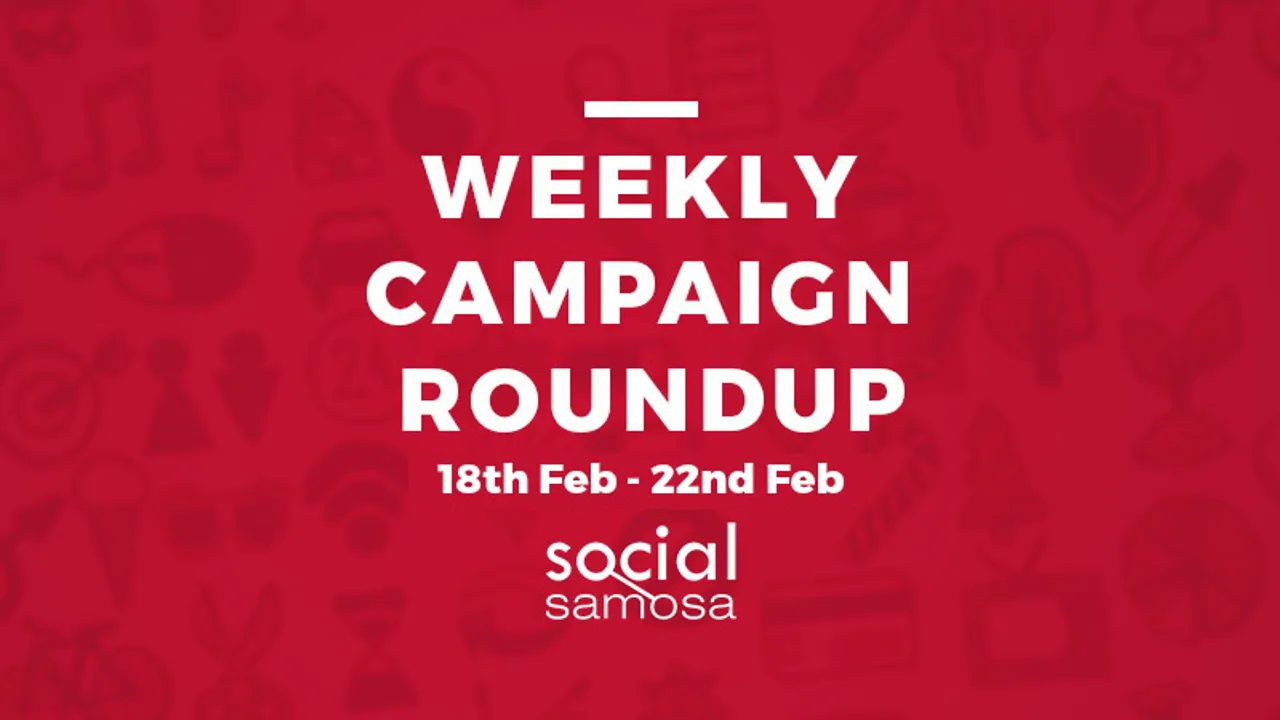 Here's to another week of some impressive work from brands and agencies all over the world. Check out some of the social media campaigns that were rolled out this week.
Social Samosa's weekly digital marketing and social media campaigns roundup this week features instances when movies made brands viral, when ManCompany took upon itself to break stereotypes, Visa's Tap to Pay campaign, expert review on Patanjali's Paridhan campaign and more.
Learn more about the trending and hottest new social media and digital marketing campaigns with Social Samosa's weekly social media campaigns roundup for a condensed summary of the industry.
Does Patanjali Paridhan's digital campaign convey click?
Patanjali Paridhan celebrated Indianness in a vibrant way with its maiden campaign, Tann Maan Dhan Indiapan and our experts share if the campaign hit the right note. Read more here.
Swiggy delivers social media lessons, flavoured with tasty trends and crunchy copies
With stiff competition from competing food-tech apps, the Swiggy Social Media Strategy has been raking eyeballs to create brand re-call. Read more here.
When movies made brands viral…
We all remember the increase in sales of Yakult after To All The Boys I Loved Before…From Tom Cruise's Rayban to Lara Jean's Yakult, here are a few more examples. Read more here.
Visa takes an integrated approach for 'Tap to Pay' messaging
Isobar India collaborated with Visa to launch the 'Tap to pay with Visa. Just like that.' campaign. Read more here.
The Man Company attempts to break stereotypes with #GentlemanInYou
Emami backed men's grooming startup The Man Company has challenged the stereotypes associated with being a 'gentleman' as a part of their first brand campaign #GentlemanInYou. Read more here.
Horlicks carries forward "Fearless" legacy with new campaign ft A R Rahman
With the exam season looming, Horlicks aims at making learning productive and fun for students with their new campaign Fearless Songs. The film has been created by FCB India. Read more here.
Ek Desh, Ek Hum – Praveen Kenneth, founder Law & Kenneth's message of Stronger Together
Praveen Kenneth, founder Law & Kenneth, and who retired last year as chairman of Law&Kenneth|Saatchi & Saatchi, launched a campaign under the platform of Ek Desh, Ek Hum. The platform kicks off with a video that stresses the theme of "Stronger Together". Read more here.
SBI Life presents #MainSeHum campaign ft. Puja and Cheteshwar Pujara
SBI Life extends #MainSeHum, depicting the transition of becoming a couple and putting family's needs ahead of one's own. Read more here.
Indeed puts power back in hands of job seeker with pre-roll ad campaign
Indeed, has launched its new brand campaign, Changing Faces, aimed at connecting job seekers with relevant work opportunities. Read more here.