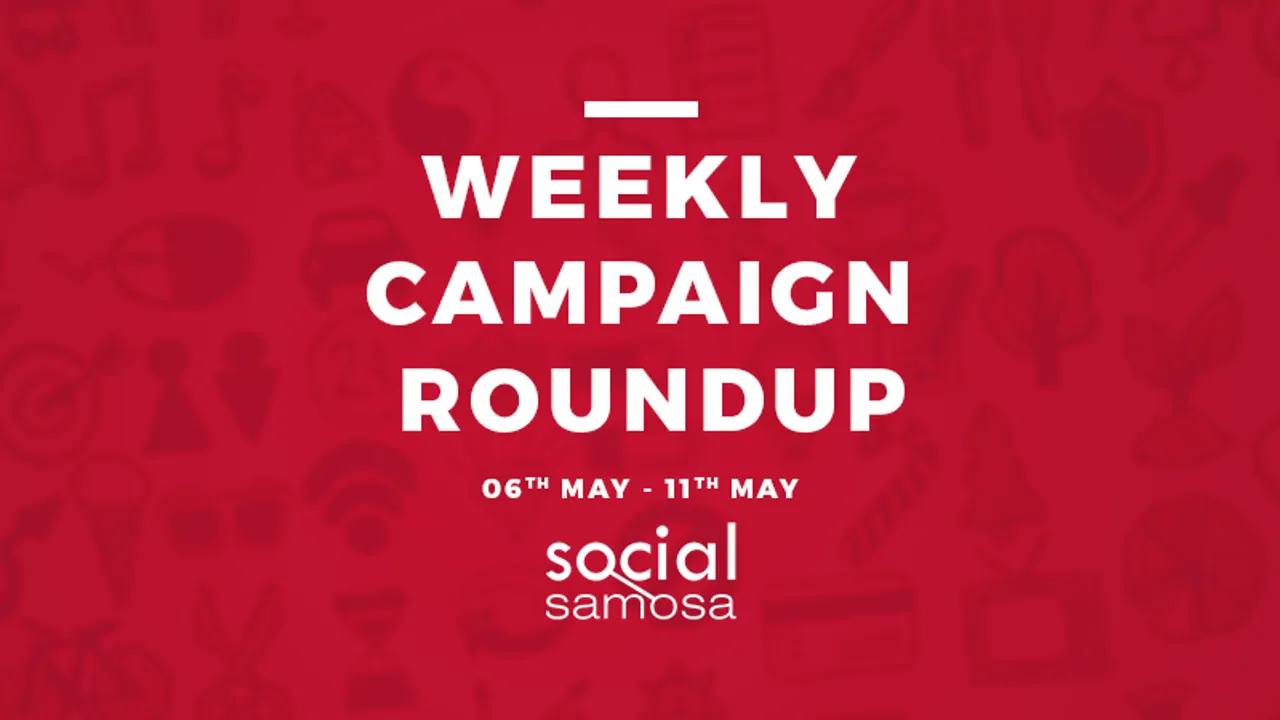 Here's to another week of some impressive work from brands and agencies all over the world. Check out some of the social media campaigns that were rolled out this week.
Social Samosa's weekly digital marketing and social media campaigns roundup this week features Cherry Blossom, Amazon India, global Ramadan campaigns and more.
Learn more about the trending and hottest new social media and digital marketing campaigns with Social Samosa's weekly social media campaigns roundup for a condensed summary of the industry.
Expert Speak: Cherry Blossom attempts to shine again
For its comeback, the century-old shoe-polish brand Cherry Blossom has knocked the digital doors this time launching the Polish To Shine campaign. Experts decode its stance… Read more here.
#IPLSpot: Royal Challenge Sports Drink's #ChallengeAccepted puts spotlight on equality in sports
There are no men and women on the field, there are only players. Royal Challenge Sports Drink from the house of Diageo India has rolled its sleeves to break this glass by launching #ChallengeAccepted campaign that challenges gender-based stereotypes in cricket. Read more here.
#DeliverTheLove: Amazon's Mother's Day campaign salutes the driving force of our lives!
With Mother's Day just around the corner, Amazon India released a heartfelt campaign, #DeliverTheLove; depicting every single thing a mother does for her child! Read more here.
ICC Cricket World Cup campaigns that are still scoring!
Pepsi, Nike, Star Sports, Hero Honda and more, brands over the years have given us adverts that plucked the essence of Cricket out of the stadium and planted it in our hearts and minds, in the course creating brand recall. Here is a list of some of the best Cricket World Cup Campaigns over the years. Read more here.
#IPLSpot: Usha International joins hands with Mumbai Indians to weave creativity
Cricket and the act of sewing are far from related but we spotted some Mumbai Indians team members assisting a few kids in their summer camp to weave creativity in a fun way. Read more here.
#IPLSpot: Kingfisher raps to good times with IPL teams
Although Vijay Mallya owned defunct Kingfisher Airlines' comeback seems to be dubious, the company's other verticals under UBL are living up to the trend. Recently, Kingfisher Packaged Drinking Water launched it's Kingfisher Rap Anthem 2019 with the members of IPL teams. Take a look at the Kingfisher IPL 2019 campaign here… Read more here.
Pepsi initiates Tik Tok campaign for Har Ghoont Mein Swag
For the Pepsi TikTok campaign, the brand organized a roadblock, garnering 15,000 UGC videos on the Har Ghoont Mein Swag hook step. Read more here.
What is making Rooh Afza trend on Twitter?
As Twitter decodes the mystery of the missing rose drink during Ramadan, we take a look at some of the best Rooh Afza campaigns. Read more here.
Godrej Kala HIT champions the cause of Malaria awareness with #KhatarnaakEmojis campaign
On the occasion of World Malaria Day, celebrated on April 25, Godrej Kala HIT, the brand's offering to kill mosquitoes, unveiled #KhatarnaakEmojis, a World Malaria Day campaign. Read more here.
This Mother's Day, Parle-G offers a tribute to selfless and unconditional love of moms
Parle Products, manufacturer of biscuits and confectionery released a heart-warming digital film celebrating the eternal love of a mother. The digital film honors moms who wear many hats and leave no stone unturned to make their children's dreams come true. Read more here.
#GlobalSamosa: Ramadan's Chaand has brought bright campaigns
The holy month of Ramadan is here and it has brought some crescent campaigns. Take a look at some of the best Ramadan campaigns 2019. Read more here.