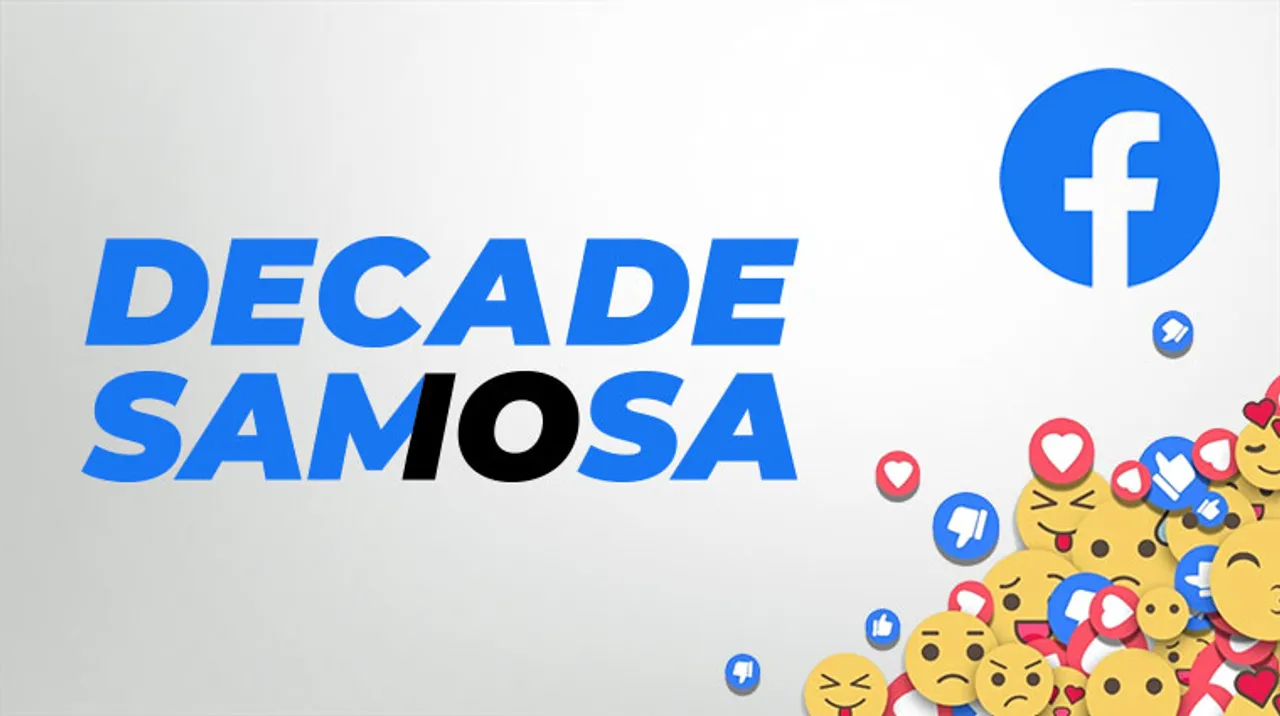 In today's edition of Decade Samosa, we scroll back through the last ten years on the Timeline of Facebook. A look at the Facebook history from the last decade.
Facebook history shows that the app has come a long way, starting with Facemash - a kind of 'hot or not' game to now being a social media giant.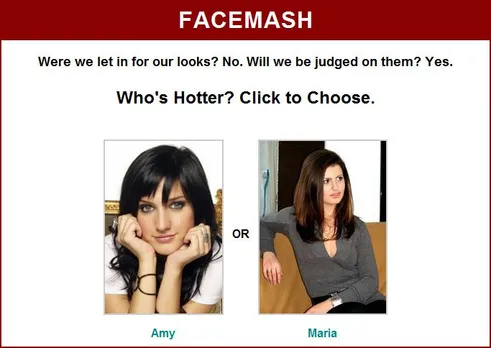 The nature of the site didn't bother its attraction; Facemash attracted 450 visitors and 22,000 photo-views in its first four hours online.*
What Zuckerberg probably didn't know was that this was the beginning of the creation of a social media norm, a language, a whole new human behavior. Yes, Facebook history is indeed dramatic.
Business on Facebook came a long way from ads being introduced in 2012 to users being able to make appointments booking within the app's UI. It was made sure that Orkut's mistakes wouldn't be repeated.
Users changed too. From paying twenty rupees an hour in Cyber Cafe for Facebooking to using 4G on phone and adding the prefix 'cyber' to their life.
From introduction of videos to Thumbstoppers, from initiating payment services to building digital currency, from expressing moods to detailing reactions - Facebook literally changed how humans think. Let's gape through Facebook History to find out how they achieved it.
Facebook history
2010
Community Pages
Community Pages were first introduced on the platform in April 2010.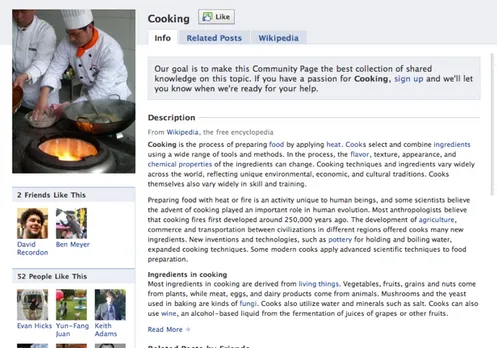 Like for individual comments
The option to like individual comments introduced in June 2010.
Profile Redesign
Mark Zuckerberg announced a complete redesign of the Facebook Profiles.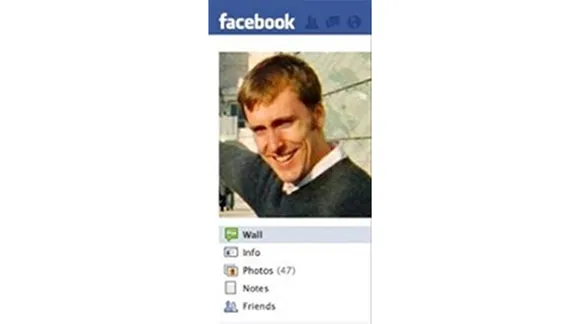 2011
Video Chat
Facebook partnered with Skype to introduce video chat on Skype in 2011, July.
Facebook Messenger
Facebook Messenger launched in August 2011 and then later made available to then-popular phone - Blackberry.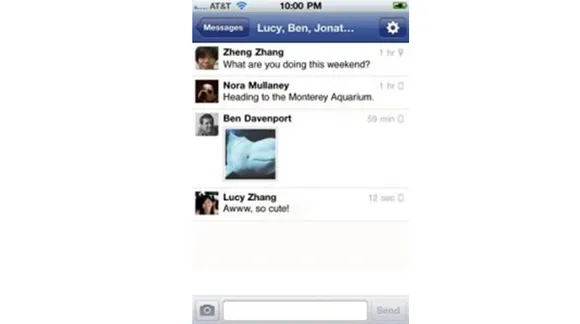 Subscribe
Facebook launched September 2011 to subscribe to people who are not your friends similar to the 'follow' feature available today.

Revamped UI
The revolutionary Timeline was launched at the F8 Conference in September 2011.
2012
Advertisements
January 2012 - Facebook introduced its biggest revenue generator - ads on the platform.
Instagram
Facebook acquires Instagram for $1 Billion in April 2012.
IPO
Facebook went public on May 12, at a valuation of $104 billion, the largest valuation to date for an initially listed company.
1 billion
Facebook reached 1 billion active users in October 2012.
2013
Facebook Graph
Facebook Graph Search designed to give answers to users' natural queries.

Emoticons
Detailed Emoticons were rolled out the beta phase in January, and on the full scale in April 2013.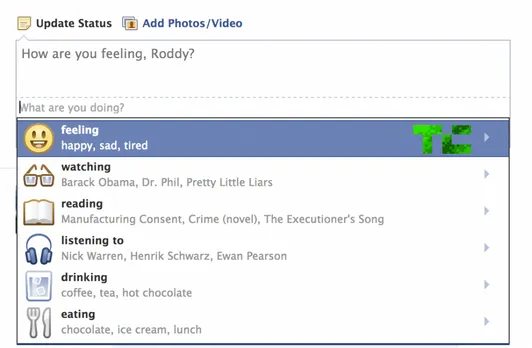 Facebook News Feed Updates
A 'mobile-inspired' design with specific-content type feeds, larger images, check-ins, larger videos and more, launched in March 2013.
Facebook Home
Facebook Home launched to amplify the Android experience.
Notifications on home or lock screen; round messenger icon of active chats (chat head) and more features were introduced.
Video Autoplay
Video Autoplay rolled out in April 2013
Facebook Stickers
Facebook launched Stickers for iOS in April 2013 and later expanded to the web version.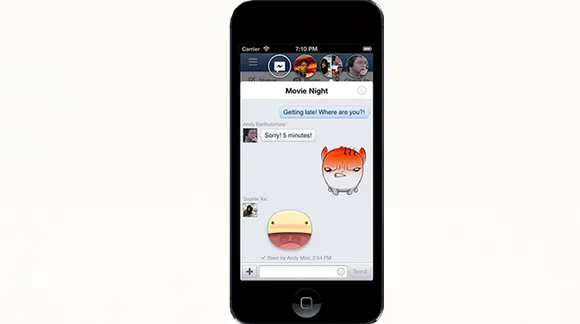 Hashtags
Facebook introduced hashtags in June 2013.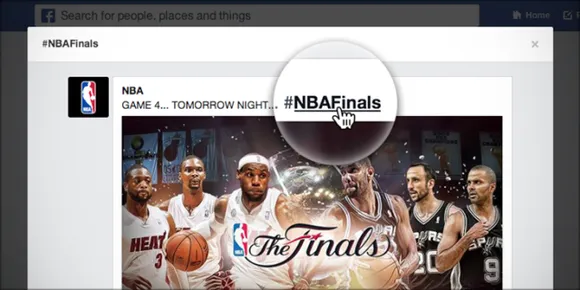 Edit Posts
Option to edit posts or comments after publishing introduced in September 2013.
Acquisition Discussions - Snapchat
Several reports surfaced about Facebook offering to acquire Snapchat for $3 billion USD but being turned down in November 2013.
2014
Trending
Facebook announced Trending - a list of topics that are currently popular on Facebook in January 2014.

Facebook Paper
Facebook Paper - standalone app that delivered a magazine or newspaper -like reading experience launched.
Anniversary
Facebook marks the Ten-Year Anniversary of its launch on February 4, 2014.
Look Back
Look Back was a montage of the user's life, as recorded on Facebook was launched in February 2014 and got an edit option.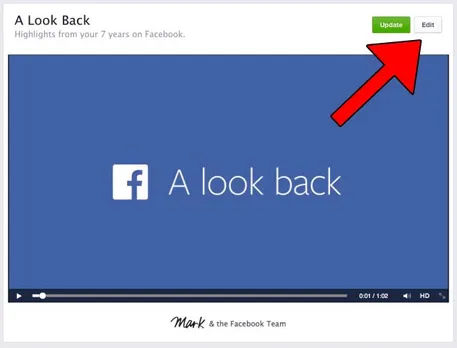 LGBTQ+-Friendly gender Options
Facebook initiated more gender options, along with the ability to control the viewability of the custom gender in February 2013.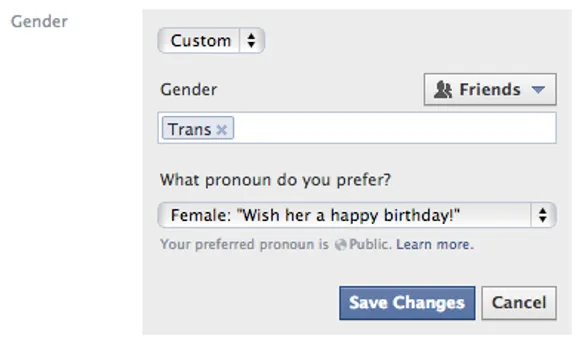 WhatsApp Acquisition
In February 2014, Facebook acquired WhatsApp for $16 billion.
News Feed Updates
The News Feed updates announced in March 2014 - changes in feed's visual representation.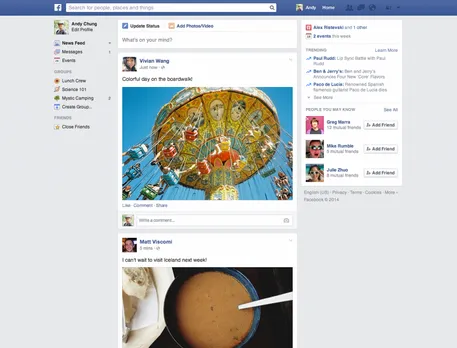 DeepFace Project
Facebook's DeepFace Project reached an algorithm capable of identifying a face in a crowd with 97.25% accuracy in March 2014.
Acquisition - Oculus
Facebook announced that it agreed to acquire Oculus VR in March 2014.
Facebook Newswire
Facebook Newswire - a resource for journalists and newsrooms launched in April 2014.
Facebook Slingshot
Facebook launched Slingshot - an app where friends can send each other photos and videos.
Save
Facebook launched 'Save' for links, Places and Media Pages on July 21, 2014.
Unfollow & Feedback
In November 2014, Facebook introduced News Feed Settings allowing the unfollow option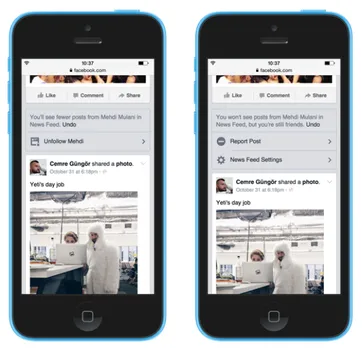 Facebook Search Updates
Facebook updates Search with keywords in December 2014.
2015
False And Misleading News
In January 2015, Facebook announced reducing distribution of posts that are reported as hoaxes, false or misleading.
Payment Service
Facebook introduced a free payment service in Messenger in March 2015.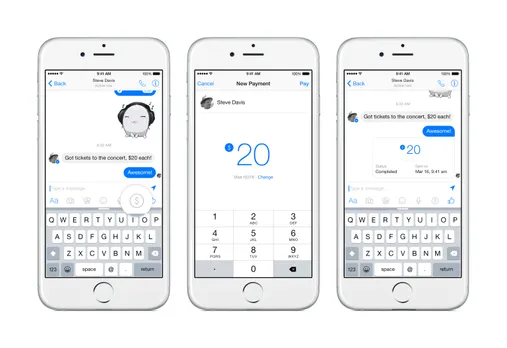 Embeddable Videos and other updates
Facebook announced product changes and updates - spherical & embeddable videos, upgrades to the comment system in March 2015.
Scrapbook
Scrapbooks launched in March 2015, to let parents make a collection of photos of their child.
Hello
Facebook launched Hello showing information about who's calling you with the information shared on Facebook and search for people and businesses.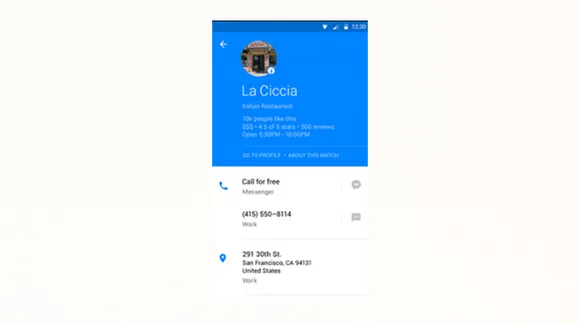 Instant Articles
The articles that you are able to read from within the Facebook app were launched in May 2015.
Support for GIFs
Facebook announced that they would be officially supporting GIFs in May 2015.
Changes to Business Pages
In June 2015, Facebook announced changes to Business Pages - showing how response time, allowing pages to send saved replies, and more.
See First
'See First' for friends launched in June 2015.
Live-Streaming
Facebook launched live-streaming by initially introducing it to celebrities, then to journalists and verified profiles in August 2015.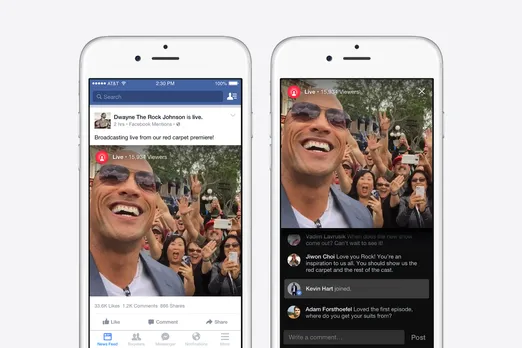 M - Personal Assistant
Facebook launched an AI-based Personal Assistant M within Messenger in August 2015.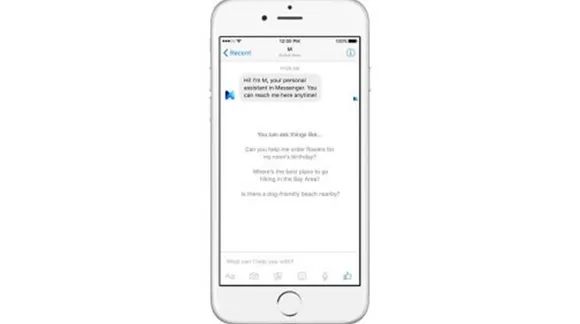 1 Billion Users
Facebook hits the milestone of 1 billion users in August 2015.
Book An Uber
Facebook Messenger added an option to book an Uber in December 2015.
2016
Facebook Live
Facebook begins the global rollout of Live starting from January 2016 to all users staring with iPhone, then Android.
Facebook Reactions
Facebook introduced Reactions in February 2016.
Updates announced in the F8 Conference
Updates announced at Facebook's F8 Developer Conference in April 2016 include chatbots, VR Camera and more.
News Feed Ranking Algorithm
Facebook changes algorithm ranking articles in April 2016.
News Feed Values
Adam Mosseri highlights values based on which News Feed posts are ranked in June 2016.
Tackling Clickbait
Facebook announced reducing clickbait by identifying misleading phrases in the title.
Marketplace
Facebook introduced Marketplace - a place to buy and sell within local communities in October 2016.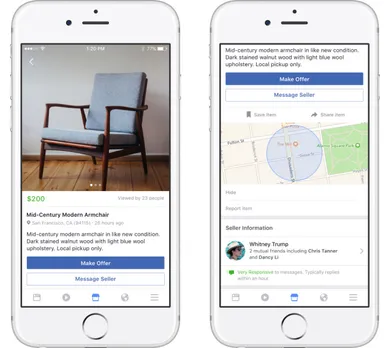 Instant Games
Facebook launches Instant Games within News Feed and Messenger in November 2016 for both Mobile and Web.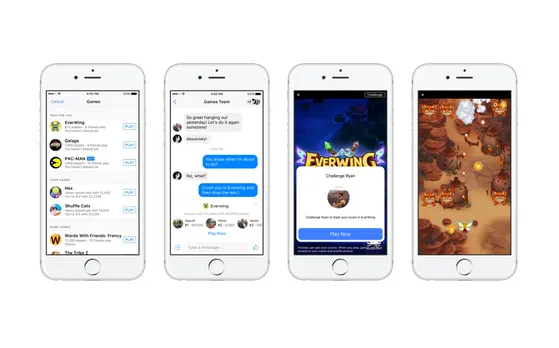 News Feed Updates - Fake News
News Feed updates to tackle fake news in December 2016. Fake news was one of the biggest issues in Facebook history.
2017
Integrating Messenger
Facebook integrated Messenger to desktop, replacing the inbox in January 2017.
Jobs
Facebook rolled out job posting and application feature on Facebook on 16 February 2017.
Facebook Stories
Instagram like Stories launched on Facebook on March 28, 2017.
Reaction in Comments
Facebook introduced reactions in comments in May 2017.
Facebook Fundraisers
Facebook introduced Fundraisers allowing people to raise money for a friend, themselves or others.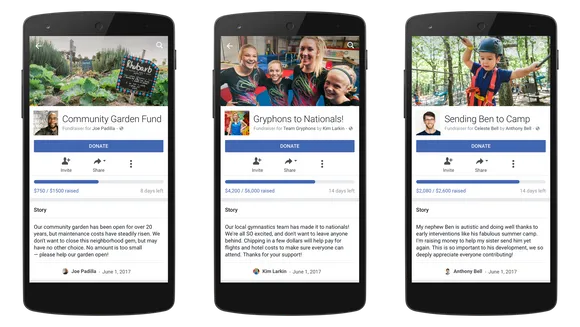 Two Billion Mark
Facebook hit a new milestone by reaching the two billion mark.
Trust Indicators
Facebook launched Trust Indicators that gives contextual information about a story and it's a publisher in December 2017.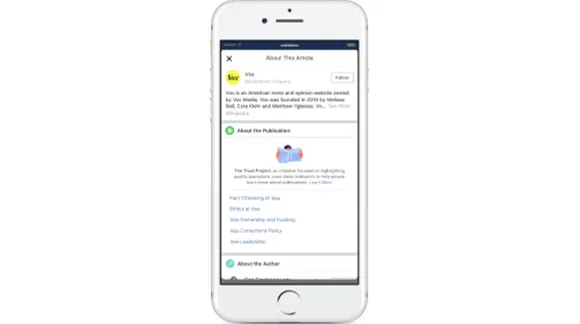 Facebook for Creators
Facebook launched a Facebook Creator app and Website for Creators in November 2017.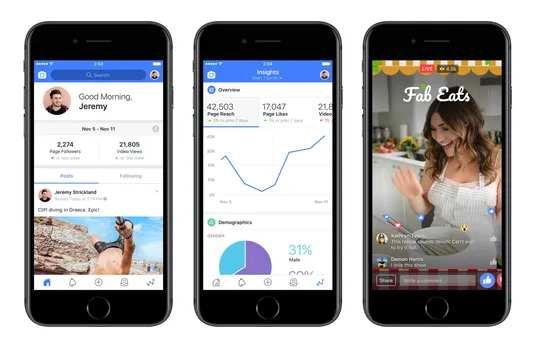 Messenger For Kids
The platform launched a messaging app for kids aged between 6 to 12 to in December 2017.
Facial Recognition
Facebook launched a tool that detects faces to identify users even when they're not tagged in December 2017.
2018
Userbase
Facebook for the first time reported a decline in userbase in US & Canada.
Today In
Facebook announced the launch of 'Today In' to feed local news and information to users, in January 2018.
Downvote
Facebook introduces an option to downvote similar to Reddit, in February 2018.
Algorithm Changes
Facebook updated News Feed algorithm to prioritize posts from friends & family over publishers, in April 2018.
Polls for Stories
Facebook Messenger rolls out Polls for Stories, in May 2018.
Stories Ads
Facebook announced the introduction of Ads in Stories, in June 2018.
News Shows
Facebook announces the introduction of Funded News Shows on Facebook Watch, in June 2018.
Facebook Memories
The platform introduces a dedicated section for Facebook past, in June 2018.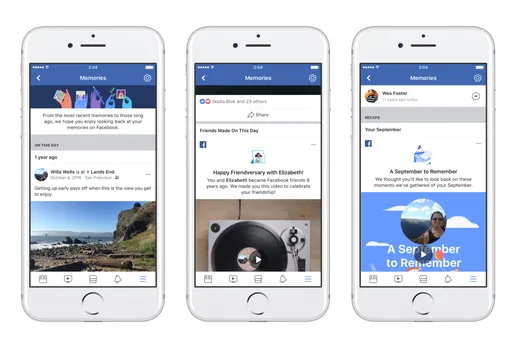 Ad Activity
The feature enables users to give feedback and lodge complaints about the advertisers in Jue 2018.
Eye-Tracking Tool
Reports surface about Facebook developing an eye-tracking tool, in June 2018.
Brand Collab Manager
To support brands to build connections with the influencers, the platform launched this tool, in June 2018.
Time Spent
Facebook begins working on a feature that shows time spent on the platform, in June 2018.
Keyword Snooze
Facebook tests a mute keyword option to hide any posts from timeline that contain keywords they've marked, in June 2018.
Multiplayer Video Chat AR Games
Facebook announced the launch of multiplayer video chat AR games, in August 2018.
Facebook Friends List Removed
Facebook shuts down the Facebook Friends List Feed option, in August 2018.
Facebook Watch
Facebook rolled out Facebook Watch globally in August 2018.
Respond to Notifications
Facebook launches an option to respond to notifications in the tab itself, in September 2018.
Transparency for Advertisers
Facebook announces giving a complete view to the advertisers, on how and where their ads will be placed, in September 2018.
Rosetta
Facebook begins creating an AI system - Rosetta to identify text and content on pictures, in September 2018.
Instagram co-founders exit Facebook
Kevin Systrom and Mike Krieger resign from the parent company, in September 2018.
Expansion of Ad Breaks
Facebook rolled out Ad Breaks in 21 more countries, in September 2018.
Facebook Stories
Facebook Stories hits the 300 million DAU mark and opens for ads, in September 2018.
3D Photos
Facebook starts 3D Photos, in October 2018.
Messenger Updates
Facebook Messenger redesigned with going from nine tabs to three; Chats, People & Discover, in October 2018.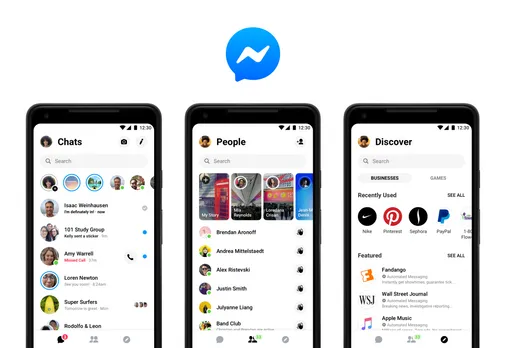 Music Stickers
Facebook rolled out music stickers for Stories, in October 2018.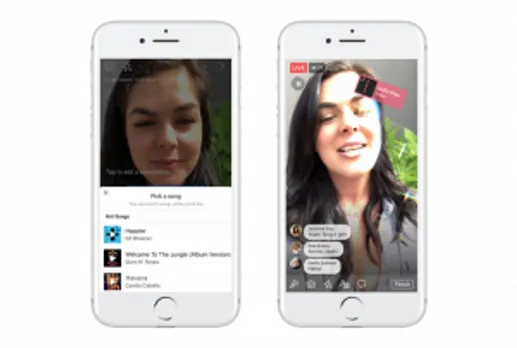 Lasso
Facebook launched a short-format video standalone app called Lasso - a mock-up of TikTok, in November 2018.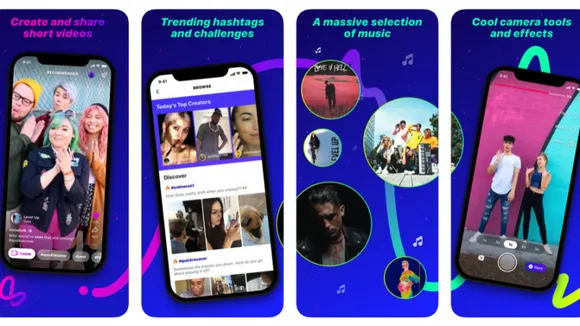 Unsend Messages
Facebook Messenger introduces the option to unsend messages, in November 2018.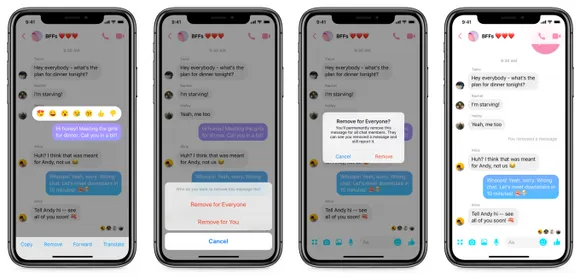 Ad Breaks & Video Monetization
Facebook announces Ad breaks for eligible partners and video monetization solutions, in November 2018.
Camera Updates in Messenger
Facebook adds Boomerang, new fonts, color backgrounds, camera modes like Normal, Selfie, AR filters and more, in December 2018.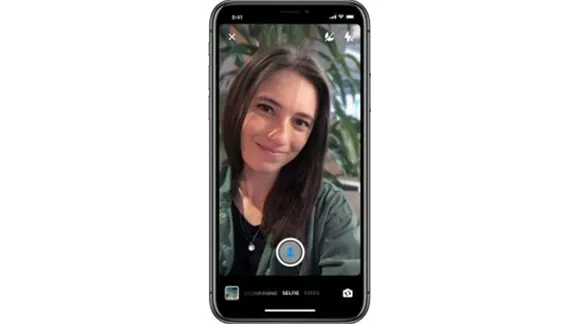 2019
Petitions
Facebook launches Facebook Community Actions, allowing users to initiate petitions and notify local officials, in January 2019.
Dentsu Aegis Network India - Marketing Partner
Dentsu Aegis Network India announced as an official Facebook Marketing Partner (Ad-Tech), in January 2019.
15th Birthday
Facebook completes 15 years of its existence and 2.7 billion users, in February 2019.
Clear History
Facebook, CFO, David Wehner announced the launch of the clear history feature, in February 2019.
Pages Redesign
Facebook redesigns Pages with a neater look, in March 2019.
News Tab
Mark Zuckerberg announces the news tab including the business model and ecosystem, in April 2019.
Swipeable Feed
Facebook tests integrating Stories and News Feed into one swipeable feed, in April 2019.
3D Photos
Facebook launches three new features: 3D Photos in Stories, 3D Photos Creation on the Web & 3D Photos Creation on Android, in April 2019.
Video Ranking Updates
Facebook introduced ranking updates to prioritize original Facebook videos in May 2019.
Thumbstoppers
Facebook India partners with creative agencies to boost short-form video creativity, in May 2019.
Algorithm Changes
Facebook algorithm updates prioritized which friends you want to hear from and links you might consider worthwhile, in May 2019.
Why Am I Seeing This Post?
Facebook adds a saying, "Why am I seeing this post?" in the three-dot menu, in mid-year 2019.
Algorithm Changes For Groups & Pages
Facebook extended algorithm changes to predict and prioritize Facebook Pages and Groups users care about in June 2019.
Oversight Board
Facebook announces building an independent Oversight Board to handle content censorship, in June 2019.
Monetization for Creators
Facebook introduced monetization tools and updates for creators sharing original content in July 2019.
Libra
Facebook announced digital currency Libra in July 2019, expected to launch in 2020.
Visual Changes to ads & posts
The company announces Facebook Mobile ads and Page posts would appear differently with major changes to text and media ratio in July 2019.
AR Filter Tools
Facebook opens Instagram AR Filter tool for users in August 2019.
New Movie Marketing Features
Facebook launched ad solutions – Movie Reminder Ads and Movie Showtime Ads in August 2019.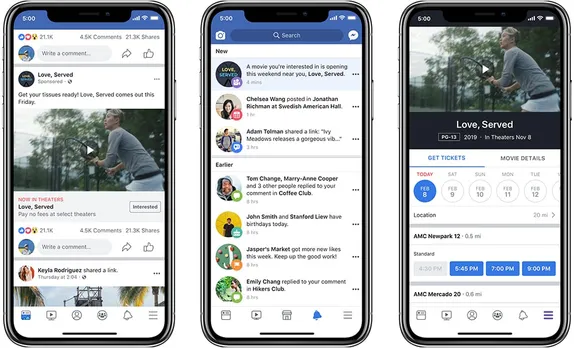 Restriction on Ads
Facebook announces restrictions to Housing, Employment, and Credit-Ads following civil rights audit in August 2019.
Threads
Facebook started developing a messaging app for Instagram - Threads in August 2019.
Tools for brands in Messenger
Facebook introduced new tools - Lead Generation, Appointment Booking in September 2019.
Facebook Dating
The company launches the app Facebook Dating in September 2019.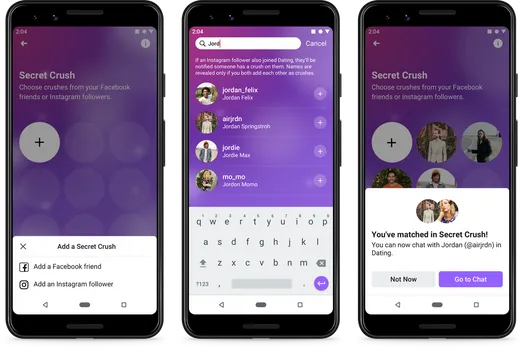 News Tab Expansion & Marketplace Updates
Facebook expands 'Today In' and updates Marketplace in September 2019.
Facebook & Instagram Music In India
Facebook and Instagram launch music integrated features in India in September 2019.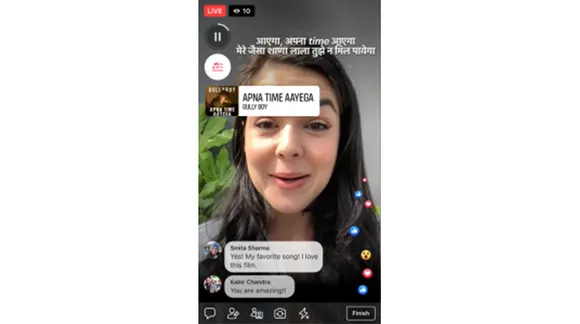 Tools For Public Figures
Facebook Public Figures now have access to more tools and features in September 2019.
Interactive Ads
Facebook interactive ads introduced to encourage engaging experience between people and brands in September 2019.
Hide Like Counts
Facebook confirms to start hiding like counts starting with Australia in September 2019.
Facebook Messenger Updates
Facebook Messenger gets new features - Private Replies, app link Support and more.
Tools For Small Businesses
Facebook introduces tools such as customizable templates in October 2019.
Ads in Groups Tab & Search Results
Facebook tests ads in the Groups tab & Search Results in October 2019.
Facebook Logo
Facebook changes logo design in November 2019.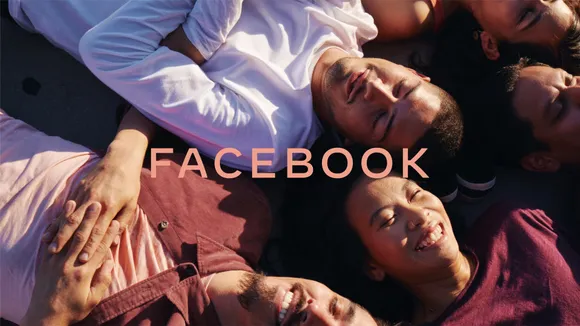 Whale
Facebook launches Whale a meme-making app in November 2019.
Brand Safety Controls
Facebook introduced new brand safety tools in November 2019.
We stop here, but the Facebook history continues to write itself.
Take a look at the Editor' Note: The notion behind capturing the essence of the last decade and the Facebook history.